St. Louis Cardinals Executive Who "Hacked" Houston Astros Sentenced To 46 Months In Prison
MLB could still decide to punish the Cardinals for the security breaches.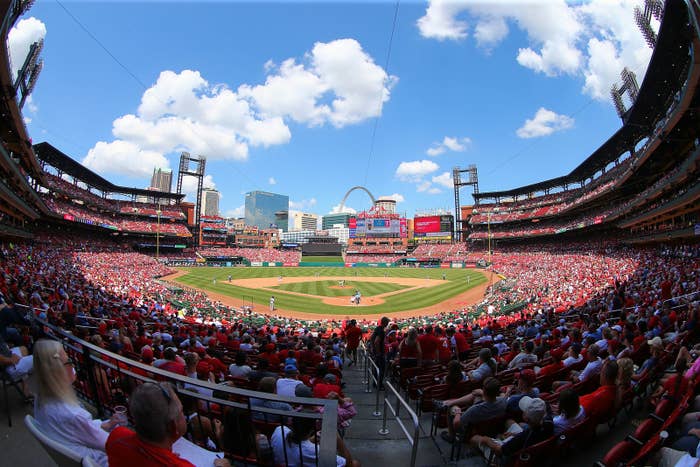 A former St. Louis Cardinals executive was sentenced Monday to 46 months in prison for illegally logging into a proprietary database used by the Houston Astros.
Christopher Correa pled guilty to the federal charges in January.
Correa was formerly the scouting director for the St. Louis Cardinals, and according to the federal charging documents, used the login credentials of Jeff Luhnow, a scouting executive for the Cardinals who left to join the Houston Astros as General Manager in 2011.
The Astros used a database called Ground Control to house their player scouting data. Correa learned the password Luhnow used for his Cardinals credentials when Luhnow turned over his computer to him upon leaving for Houston. Luhnow used the password "Eckstein123" in St. Louis, referring to the scrappy former Cardinals infielder, David Eckstein. Luhnow continued to use a variation of that password in Houston.
Correa used that password to log into Ground Control on March 8, 2013, and began viewing and downloading Astros scouting data on players ahead of the MLB Draft. He logged in again in June 2013 to view Astros scouting data during the MLB Draft. Correa used Luhnow's password again to access Ground Control on the day of the MLB Trade Deadline, viewing the team's "notes on its trade discussions with other teams."
The Astros did a system-wide password reset of Ground Control the next year, after the Houston Chronicle wrote about the scouting database. Correa used Luhnow's password to log into his Astros email account and learn the new password for Ground Control. He then logged into Ground Control and "viewed 118 pages containing confidential information."
In court, Correa alleged the Astros had taken proprietary information from the Cardinals, but was denied a subpoena to attempt to validate those claims.
The Cardinals could face sanctions from MLB.
MLB Commissioner Rob Manfred said recently that they will make a determination on sanctions based on what information they are able to receive from prosecutors.
"There are limits to what any private organization can do from an investigative perspective. Those limits are particularly glaring in the case of electronic breaches. You can't subpoena those. You can't really find out what happened. We have adopted once course that we believe is available to us – just wait to see what facts come out in the sentencing hearing and hope – and I use that word purposely – hope that after the sentencing hearing both Mr. (Chris) Correa and the U.S. Attorney is willing to share with us facts that would allow us to make a good decision."
In a statement released following sentencing, MLB said:
"Now that the criminal process has been completed, Commissioner Manfred has asked the Department of Investigations to conduct a complete investigation of the facts in this matter, including requesting information from the appropriate law enforcement authorities. The Commissioner hopes that the investigation can be completed promptly to put him in a position to take appropriate action."