A shirtless court-stormer interrupted a tense fourth quarter during the NBA Finals when he attempted to make a statement with his "TRUMP SUCKS" chest paint.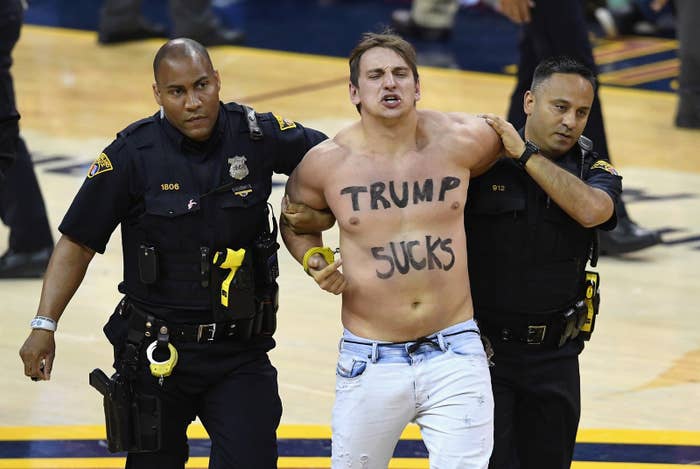 Officers immediately took the man into custody, and the ABC broadcast did not show the event. The announcers noted that they did not want to give the antics any attention.
The man appeared to be Russian comedian and prankster Vitaly Zdorovetskiy, known for his YouTube videos. Zdorovetskiy also ran shirtless onto the field during the 2014 World Cup Final.
He did not appear to make any statements on his body about Bernie vs. Hillary.
Zdorovetskiy had not posted online about the game as of Friday night, but fans seem to be convinced it was him.
Here is video of the man being taken off the court:
The Republican National Convention will take place at the Cavaliers' stadium, Quicken Loans Arena, from July 18 to 21.