Serena Williams Upset By Roberta Vinci During US Open Semifinals
"Sorry guys," Vinci said in the post-match interview. "This is the best day of my life."
Serena Williams was eliminated from the 2015 U.S. Open on Friday during a dramatic semifinal match against unseeded Roberta Vinci.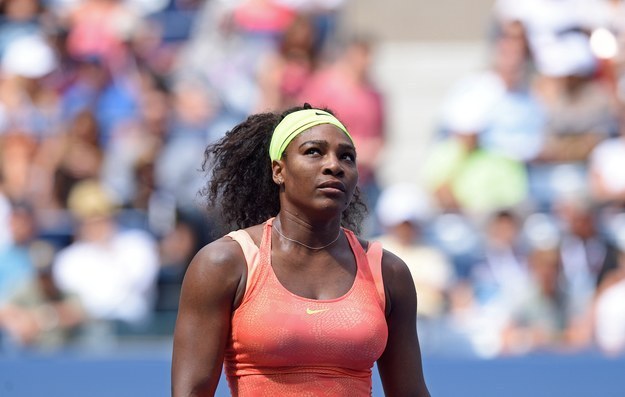 Williams was looking to wrap up her 22nd Grand Slam, which would have tied Steffi Graf. It would have been the first calendar year since 1988, which was also completed by Graf.
The match went to three sets, with Williams taking the first set then dropping the second two for a final score of 2-6, 6-4, 6-4.
Vinci advanced to the semifinals after beating 40th-ranked Kristina Mladenovic in the quarters. She will now face Flavia Pennetta for the title.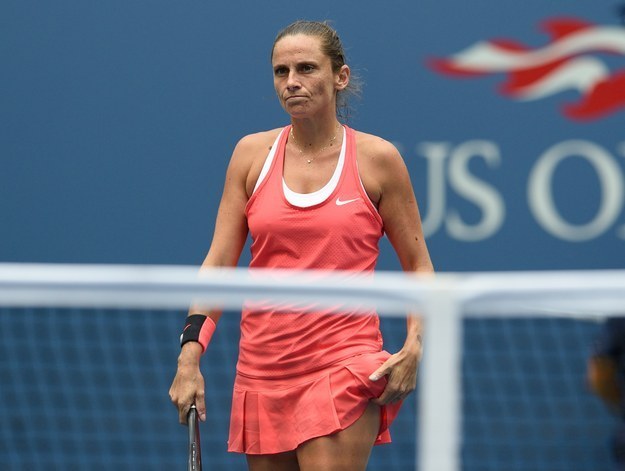 Vinci is currently ranked 43rd in the world and is a five-time Grand Slam champion in women's doubles. She also has a career Grand Slam in doubles, which only five women's pairs have achieved. Vinci had faced Serena four times previously and had never beaten her — and had never even taken a set off her, according to ESPN.
"Sorry guys," Vinci said in the post-match interview. "This is the best day of my life."
Vinci came into the U.S. Open with 300/1 odds of winning the tournament, and had never won a set against Serena before today, including a defeat in August during a warmup tournament.
This is only the second time Serena has lost against an unseeded player during the U.S. Open. The other loss was against Kim Clijsters in the 2009 semifinals, when Clijsters went on to win the tournament.
This will be Vinci's first appearance in a Grand Slam singles final.
Going into the semifinal match she had yet to face a seeded player. The highest ranked player she had to beat was Mladenovic.
Vinci's style of play is atypical in this generation of power tennis, known instead for using slices and crafty strategy.
During a post-game press conference, Williams said she thought Vinci "played the best tennis in her career."
Williams offered short answers to reporters questions, telling them: "I don't want to talk about how disappointing it is for me."
"I felt very happy to get that win at Wimbledon, you know," the 21-time Grand Slam champion said. "I did win three Grand Slams this year. Yeah, I won four in a row. It's pretty good. Yeah, so it's definitely the positive."
Vinci called the victory "incredible," and said it was "like a dream." She acknowledged the American crowd's interest in Williams, but said, "today is my day. Sorry, guys!"
The women's singles final will be held Saturday. Pennetta is seeded 26th and Saturday's match will be her first Grand Slam singles final appearance as well.