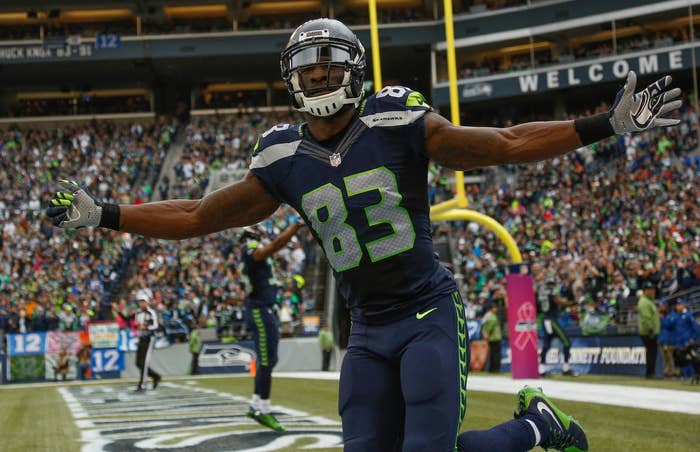 Seattle Seahawks wide receiver Ricardo Lockette is expected to retire Thursday following a November 2015 hit that caused a neck ligament injury that required season-ending surgery.
According to ESPN's Ed Werder, "Lockette is unable to rotate his head following neck injury and no choice but to retire."
Lockette entered the league in 2011 as an undrafted free agent. He appeared in 34 games for the Seahawks in his career, and was a member of the Seahawks squad that beat the Denver Broncos in Super Bowl XLVIII.
In a Week 8 game against the Dallas Cowboys, Lockette was on punt coverage when Cowboys safety Jeff Heath knocked him out with a blindside hit. Lockette remained down and had to be carted off the field. He underwent successful neck surgery the next day.
A press conference is scheduled for Thursday afternoon.