Meet Sarah Thomas, The NFL's First Full-Time Woman Referee
Oh, and: She's been in the officiating biz for nearly twenty years.
The NFL announced its list of regular season referees for the 2015 season, which includes Sarah Thomas, a longtime college football official.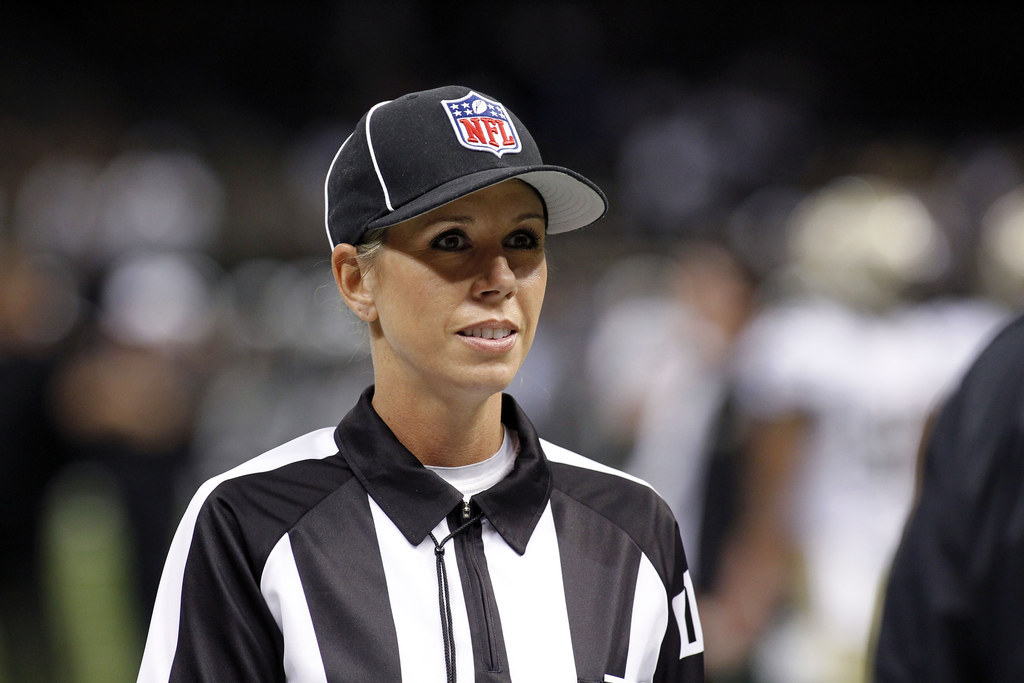 Thomas was a favored candidate for a permanent NFL officiating position in 2014. Thomas is the first woman to hold a full-time officiating position with the league.
The 42-year-old Mississippi native was a prolific high school and college athlete. She decided to pursue officiating in 1996 after attending a meeting of high school football referees in Florida.
Thomas told ABC News that she decided pursue officiating when she realized she wanted to know more about the game.
Thomas officiated her first high school football game in 1999 after a series of tests and training with football leagues for kids.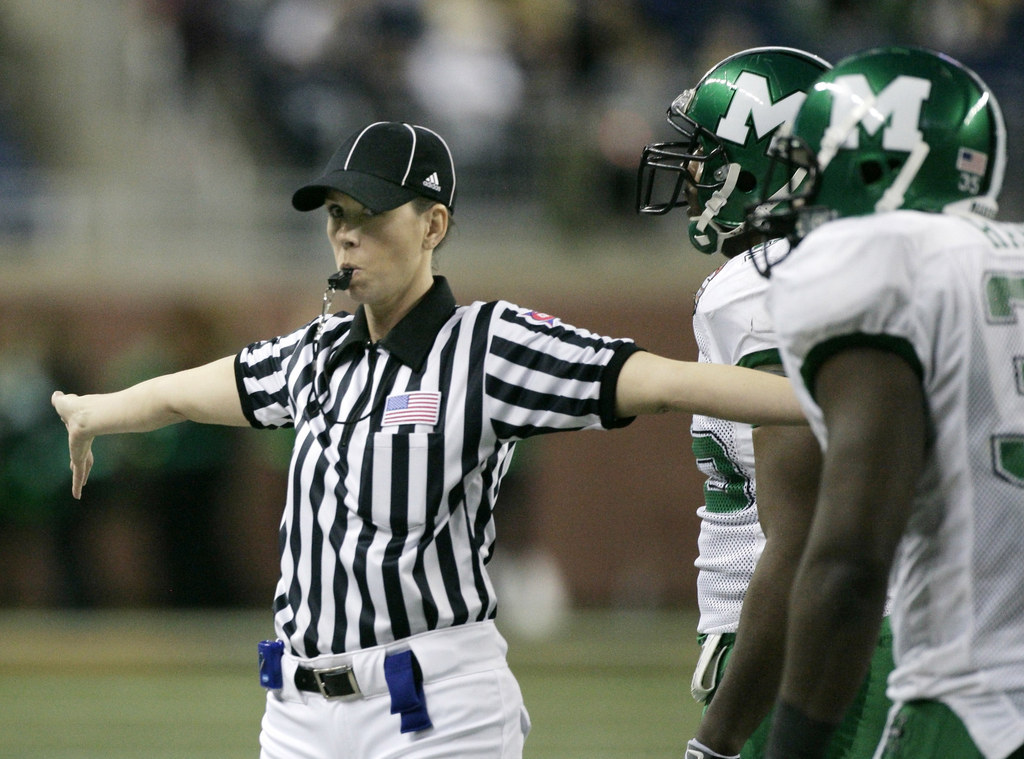 She began officiating Conference USA football games in 2007 and began a full member of the officiating roster in 2009. That year, she became the first woman to officiate a college football bowl game.
In 2013, Thomas joined the NFL's officiating training program, and called Saints preseason games as part of the course.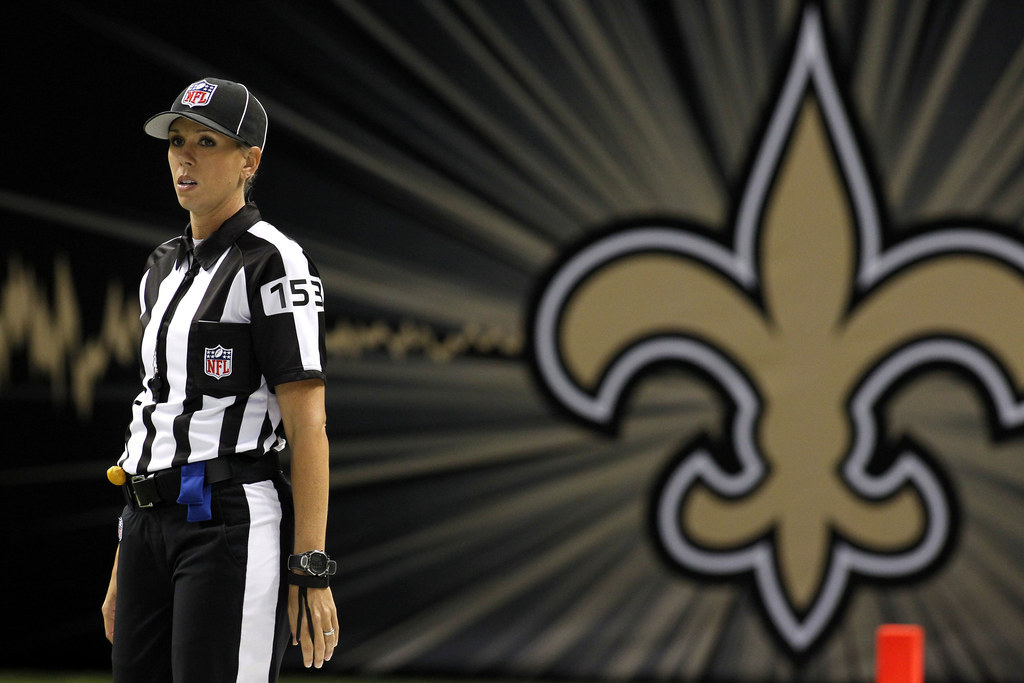 Thomas is one of nine first-year officials to be appointed by the NFL today.