Richard Sherman Rips Nonsensical NFL Policies During Surreal Press Conference Involving A Cardboard Man
The NFL wants their players to talk to the media, right?
Earlier this month, Seahawks running back Marshawn Lynch was fined $100,000 for not speaking to media after the game. This week, he found a way to fulfill his obligation in a totally subversive way:
Today, Lynch's teammates Richard Sherman and Doug Baldwin (hididng behind a Doug Baldwin cardboard cutout) took the NFL to task for their senseless media policy.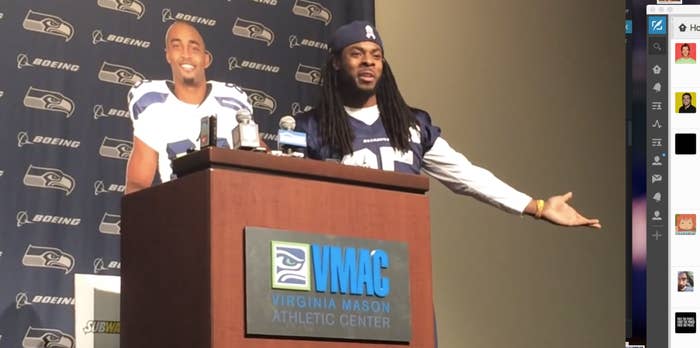 But it didn't stop there! Sherman addressed the NFL ban on wearing Beats by Dre, which sponsors many players.
"'Please don't endorse alcohol; no DUIs please.' But yet, a beer sponsor is their biggest sponsor! Doug, how do you feel about that?"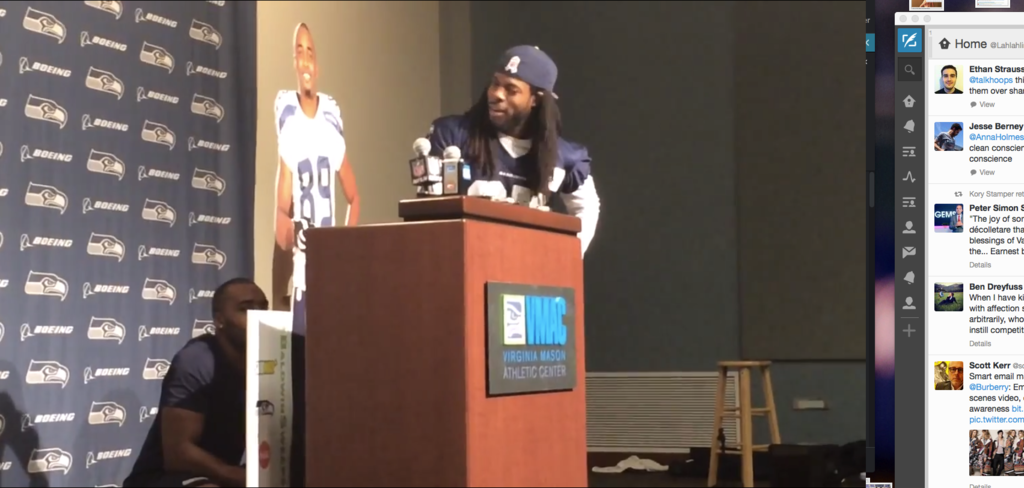 The Seahawks play the Niners on short weeks for both teams, so of course Sherman called out the league's inconsistent attempts at enforcing player safety.
"This is how they want us to talk, right? This is what they want us to do: They want us to advertise, right, Doug?"