In 2007, Prince gave us the best Super Bowl halftime performance of all time.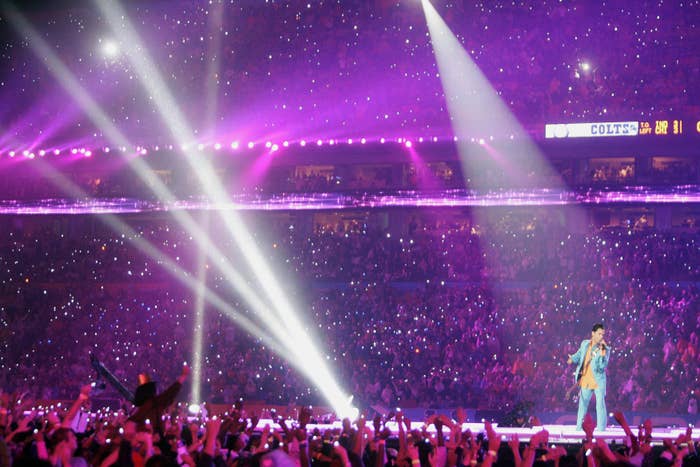 For the first time in its 40-year history, the Super Bowl was going to be played in heavy rain. According to Super Bowl production designer Bruce Rodgers, he warned Prince about the rain. Prince replied: "Can you make it rain harder?"
Goodnight, Prince. And thanks for everything.