Ray Rice described in a new interview with New York magazine how his relationship with his wife, Janay, has changed since he punched her in the face in a New Jersey casino elevator on Valentine's Day in 2014.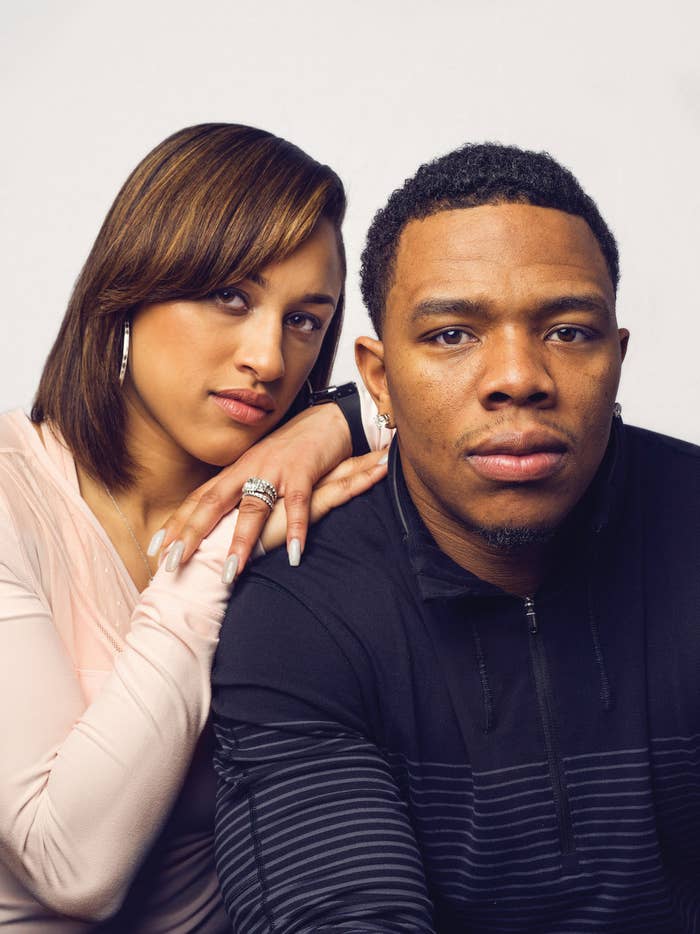 Rice and Janay have given interviews since the incident, which was caught on surveillance camera and released to the public. The New York article, though, adds dimension and context to to their relationship and the tension between them leading up to the incident.
Rice is portrayed as the man who cared more about football than Janay and their daughter, Rayven. Janay discussed how that, and the the pressure of raising their child and being the wife of a celebrity weighed on her:
"I felt I was doing everything by myself," Janay said. "After a while, I resented that. I felt like a walking zombie. I told Ray he needed to change more diapers." Instead, Rice found excuses to stay away. He overbooked charity events—often three back-to-back on his one day off each week.
After the punch and TMZ.com's release of the video – which showed Rice dragging Janay's unconscious body out of the elevator – the NFL suspended him for two games and the Ravens held a press conference in which Janay apologized for her involvement in the attack on her. Rumors of Janay initiating the argument have kept Ray a sympathetic figure in the minds of many fans.
The feature implied that Janay provoked the argument because she was fed up with her neglectful fiancé who was an uninvolved father of her child.
On that Valentine's Day, Janay wanted a couple's night. Rice instead rounded up a handful of friends, got drunk, and paid attention to his phone instead of Janay, according to the magazine. She became confrontational. He walked away, remained on his phone, and she snapped amid the tension.
She walked by, turned, took a step toward him, and slapped his face. "We were drunk and tired," Janay said later. Rice followed her slowly to the elevator.
Rice has been in court-ordered therapy since early 2014, where has revealed that he "was still hurt from my past."
The magazine said Rice never recovered from childhood trauma – namely his father's murder – and as an adolescent he turned to football. He felt it was all he had, and he made it his number one priority. Ray says he never learned emotional coping mechanisms. His therapist says he "gave him probably three sessions to cry. And then, after that, no more crying."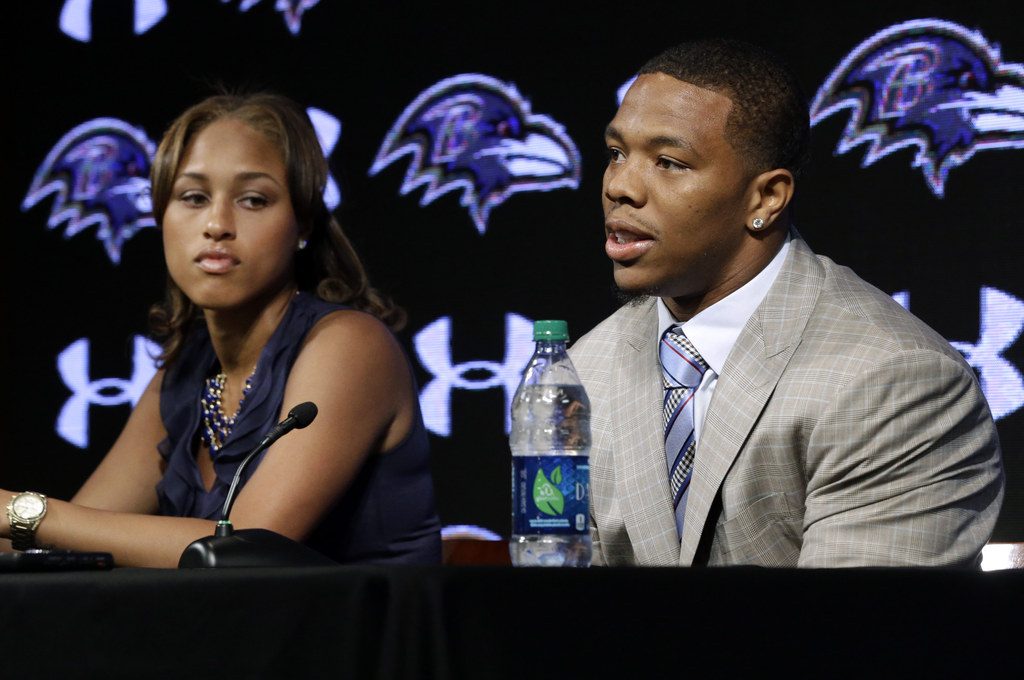 The New York article shows little sympathy for Rice, but it also shows him as a man with deep flaws and even pain who realized it way too late.
He says he misses football and feels sorry that Commissioner Roger Goodell's reputation took "quite a hit" because of his actions. It's a wise thing to say – considering he is looking for a way back into the league – but Goodell took a hit after batching the league's reaction the severity of Ray's actions.
But mostly, Rice tells New York he has worked to repair his relationship with Janay and does the dishes and has taken the last year to be a more present figure in his daughter's life.
"You've got to understand that growing up, football meant more to me than anything else. And now my priorities are God, family, then football," Rice said.