Orioles Will Play Wednesday's Game Against White Sox Without Audience
The team also announced their next series will be moved to Tampa.
In a statement released today, the Baltimore Orioles announced tomorrow's game against the White Sox will be played as scheduled but "closed to the public."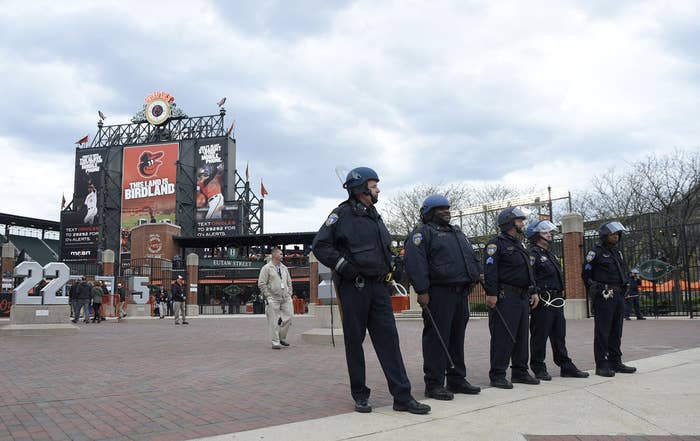 The team postponed games Monday and Tuesday due to clashes between police and protesters that took place near Camden Yards.
Their next series, against the Tampa Bay Rays, has been moved to Tampa Bay. The Orioles will play as the home team, despite the relocation.
According to MLB, this will be the first closed-door game in league history.
Protesters have clashed with police after Freddie Gray, an unarmed black man, died while in police custody.
Here is the full statement: