The Ohio State Buckeyes beat the Oregon Ducks to become the first-ever College Football National Champions. Tonight's greatest story was the explosive Ohio State running back, Ezekiel Elliott. "Zeke" ran for 246 yards, averaging 6.8 yards per carry, and finished with four touchdowns. His quarterback, Cardale Jones, went 16 for 23 with 242 yards and a touchdown of his own. It was his third start. Despite Ohio State's dominant performance and ultimately lopsided score, the Bucks struggled with turnovers, finishing with three lost fumbles and one interception. However, the Oregon Ducks and quarterback Marcus Mariota struggled to capitalize on their gifted possessions. The Ducks went an appalling 2 for 12 on third downs, and zero for two on fourth downs, including being stuffed for a game-changing goal-line stop in the first half. Still, Mariota threw for 333 yards, though the Ducks were only able to put up 132 rushing yards on the Ohio State defense.
Ohio State came into the playoffs as the fourth seed, but upset Alabama in the Sugar Bowl.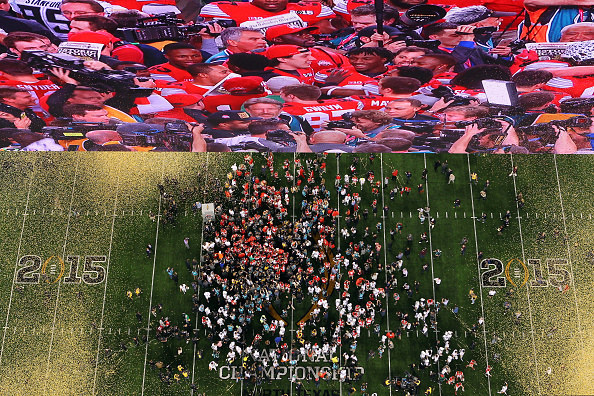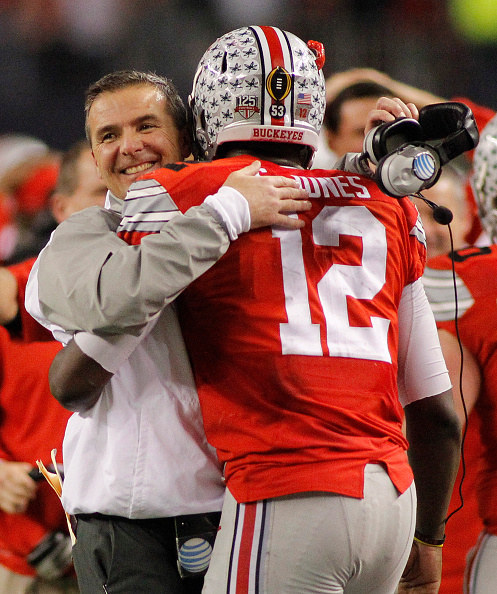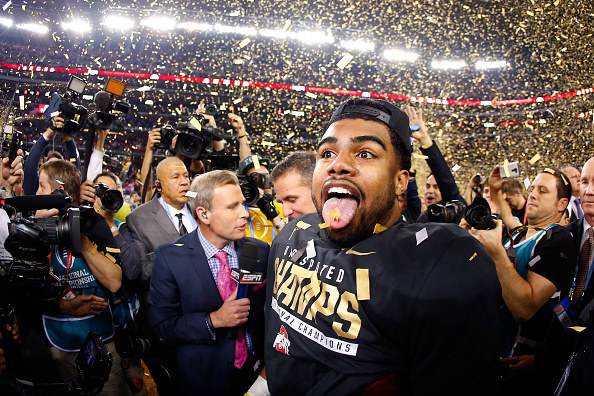 Cardale's fumble immediately drew comparisons to Florida State's Jameis Winston's super fumble during the Rose Bowl.
It should be very clear who Very Famous Ohioan LeBron James is rooting for: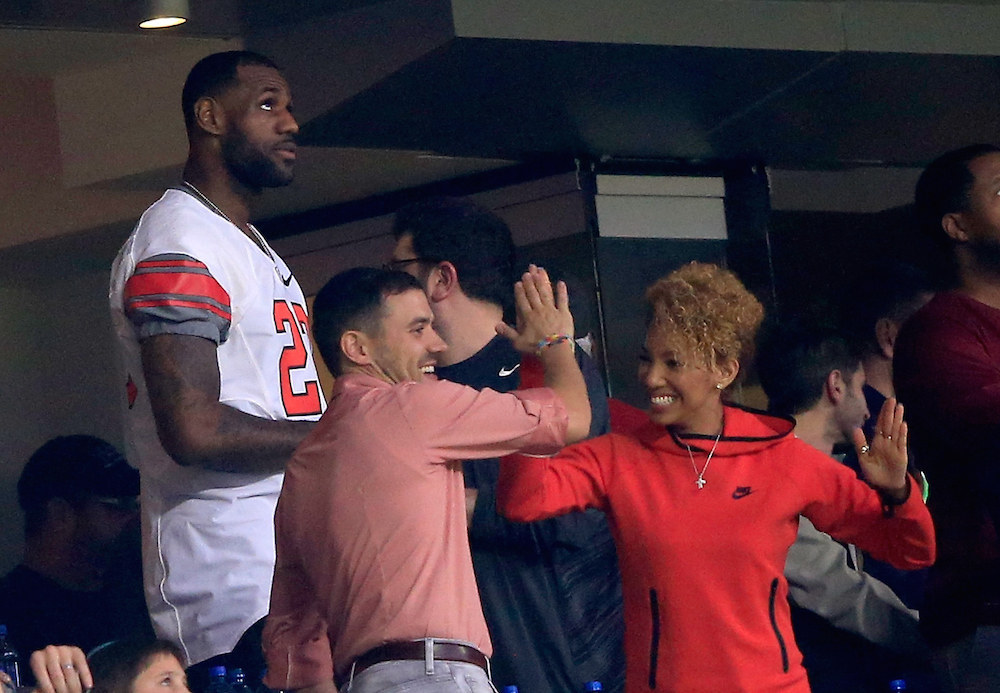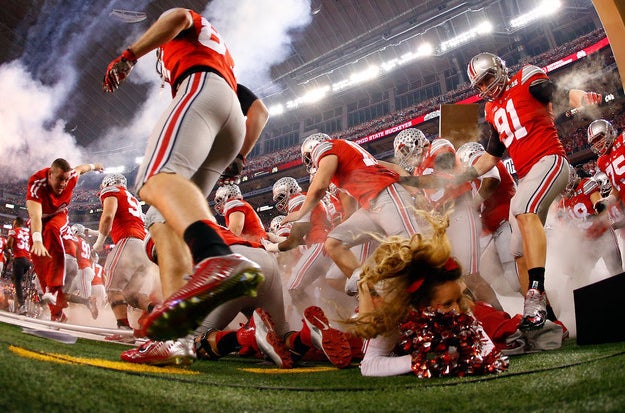 Luckily, she got up on her own and didn't appear to be injured.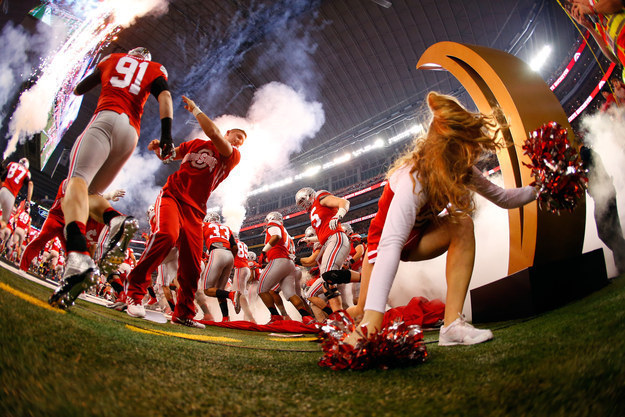 Oregon makes 26-yard FG, trails Ohio State 21-10 late in the first half.
Oregon running back Thomas Tyner is stopped at the 1-yard line on fourth down. Ohio State took over possession from the one.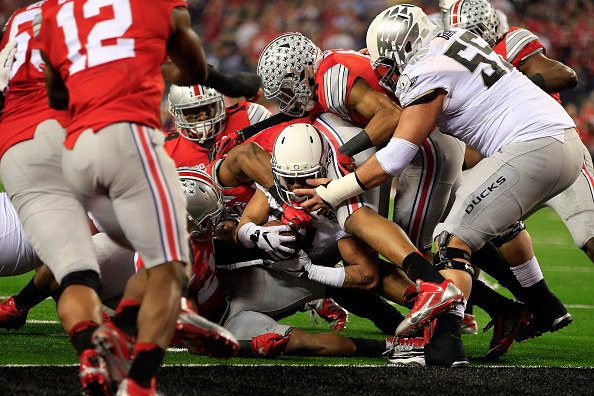 Elliott celebrates with his abs and teammates after his monster run to tie the game early in the first quarter.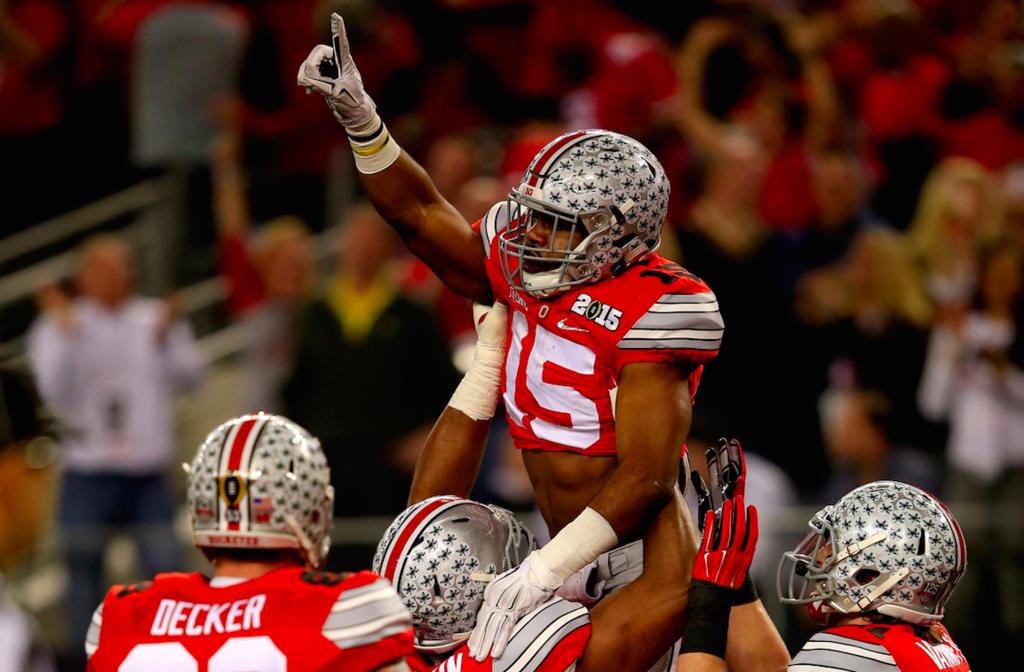 Oregon quarterback Marcus Mariota celebrates with wide receiver Keanon Lowe after 7-yard touchdown pass that put the Ducks up 7-0 early in the first quarter.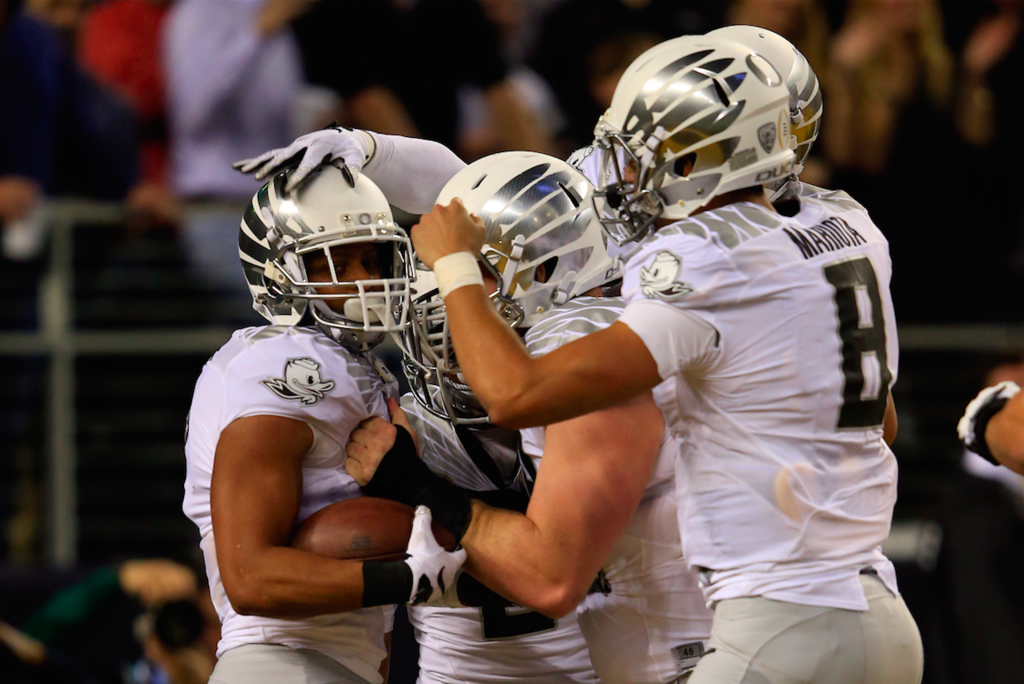 The crowd at AT&T Stadium in Dallas showing heavy favorite to the Buckeyes tonight.
Lee Corso has picked Ohio State to win tonight's CFB Playoff National Championship game.
But before the game, we'll ask you...