No, The Deflategate Judge Isn't Going To Announce His Decision On Twitter
Speculation and deception run rampant Tuesday as a federal judge prepares to make his decision in the Tom Brady vs. NFL saga this week.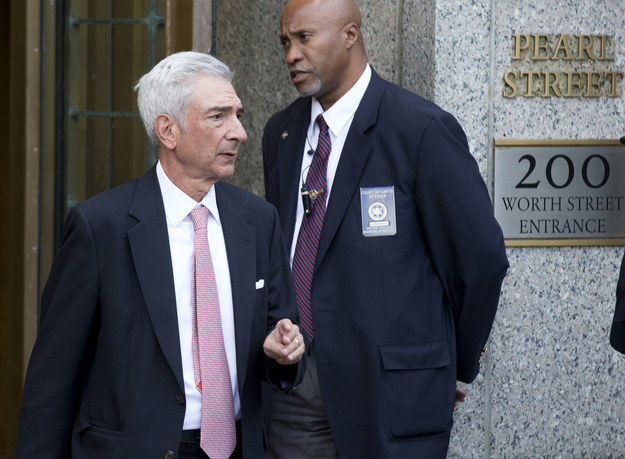 Judge Richard Berman on Tuesday said he expects to announce his Deflategate decision in the lawsuit between the NFL and its players union on behalf of Tom Brady within the week.
Fans and other stakeholders have been pinning for an end to the drawn out drama, in which the New England Patriots are accused of deflating footballs used in the AFC Championship Game against the Indianapolis Colts.
At a court hearing Tuesday, Berman hinted that could announce his decision later in the day or on Wednesday, although attorneys could appeal. The whole ordeal over Deflategate could also be booted back into NFL arbitration.
For fans, the legal back and forth and drawn out arbitration process has been taxing. And on Tuesday afternoon, as Deflategate pivoted to "Deflatewait," someone created a Twitter account with the handle @JudgeBerman, and posted the following tweet:
Anxious fans fell for it, and Berman's deputy immediately received "several phone calls from reporters" asking about the validity of the account. Over the phone, a person in Berman's court said he "definitely did not tweet that he's issuing a decision at four."
The practice of creating fake accounts to dupe users is a long-held tradition in Sports Twitter. Fans create accounts that look like those of national reporters, using deceptive character tricks, such as an uppercase "i" to substitute a lowercase "L" for a news-breaker like baseball reporter Ken Rosenthal.
But Tuesday's trolling still left those who wrongly believed a federal judge would break all established protocol to tweet a legal decision left wanting to know exactly how it would be disseminated.
Here's how the decision will likely unfold:
The decision will be filed to court records, which will be quickly available online. Based on Berman's previous decisions in similar cases, it will likely be about 20 pages in length. Everyone with access to an online records program such as PACER — Brady, Goodell, attorneys, and reporters alike — will then find out at about the same time.
News reports will then no doubt be sent into a frenzy — just watch out for the fake accounts.