NFL Suspends Odell Beckham Jr. For One Game
The New York Giants wide receiver appeared to target a Panthers defender with a head-to-head hit Sunday.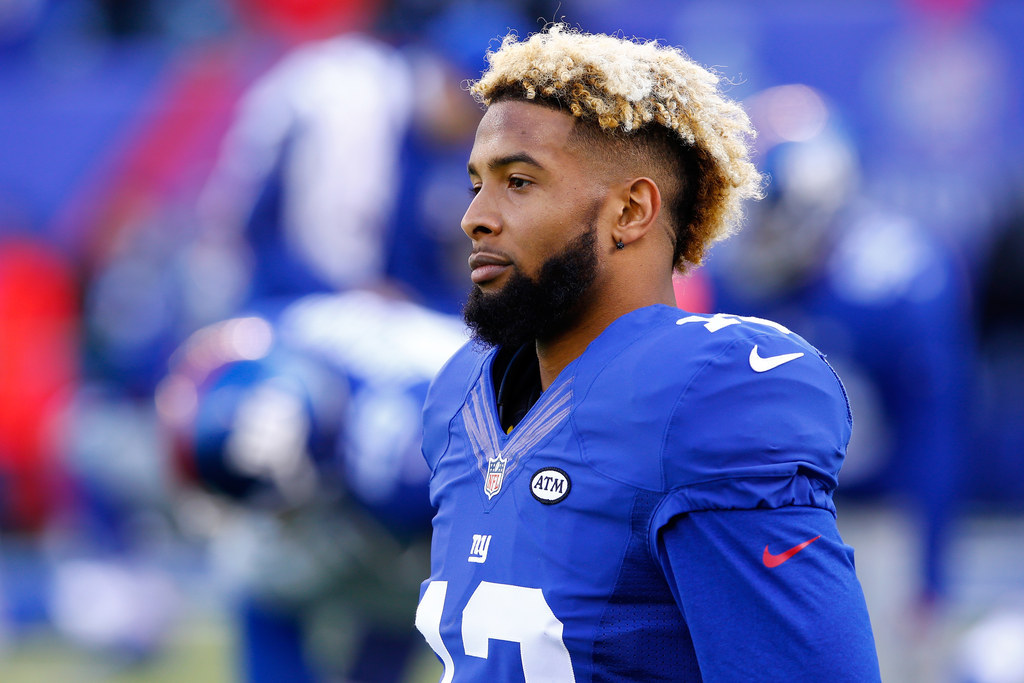 The NFL announced Monday a one-game suspension for New York Giants wide receiver Odell Beckham Jr., one day after he accrued three personal fouls during a game against the Carolina Panthers on Sunday.
In the third quarter of the Panthers' 38–35 victory, Beckham appeared to target Panthers cornerback Josh Norman, diving to make a helmet-to-helmet hit on the defender.
Beckham was not ejected by the officiating crew during the game and was allowed to play. With 1:51 left in the fourth quarter, Beckham caught a touchdown pass from quarterback Eli Manning that tied the game at 35–35. The Panthers won — and kept their undefeated record intact — with a game-ending field goal.
Monday afternoon Adam Schefter of ESPN reported Beckham "felt threatened" when the Panthers carried a bat onto the field for pre-game warmups. Panthers players on Twitter disputed the notion that the bat would be used to intimidate the second-year receiver.
The NFL released a statement Monday detailing the suspension:
Beckham was penalized three times for unnecessary roughness, including a late helmet-to-helmet hit against a defenseless player in which Beckham left his feet prior to contact to spring forward and upward into his opponent, lowered his helmet and initiated forcible contact with his helmet, and forcibly struck the defenseless player's head. This "blindside block" was particularly flagrant because Beckham, with a 10-yard running start, had an unobstructed path to his opponent, the position of the opponent was not impacted by any other player, and the contact with the head/neck was avoidable.

The suspension was imposed by NFL Vice President of Football Operations Merton Hanks. Hanks ruled that Beckham's actions placed his opponents at unnecessary risk of injury and should have been avoided.

In a letter to Beckham, Hanks noted, "At numerous times during yesterday's game against the Carolina Panthers, your actions placed a fellow player at unnecessary risk…and clearly did not represent the high standards of sportsmanship expected."
Beckham will reportedly appeal the suspension.