NFL Players All But Guaranteed To Suffer Brain Damage From Repeated Hits, Expert Says
The doctor who inspired the movie Concussion, Bennet Omalu, said Thursday "there is no safe blow to your head."
The neuropathologist recently portrayed by Will Smith in the movie Concussion, said Thursday night he believes that professional football players have a more than 90% chance of suffering the neurodegenerative disease known as CTE.
Dr. Bennet Omalu, who first discovered chronic traumatic encephalopathy in the brain of a football player, was speaking with reporter Stone Phillips at a ticketed event at the Nourse Theater in San Francisco, just 2 miles from where Super Bowl 50 events have been set up for the week.
Symptoms of CTE include memory loss, recklessness, and dementia. Currently, it can only be diagnosed conclusively post-mortem. Earlier this week, late Raiders legend Ken Stabler was diagnosed with CTE. Other recent diagnoses include 27-year-old safety Tyler Sash and Hall of Famer Frank Gifford.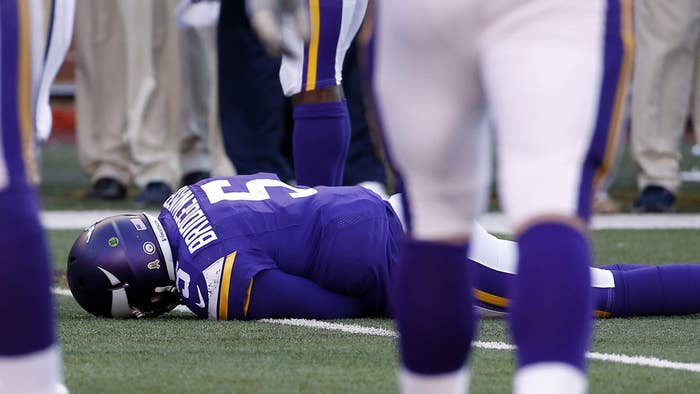 In September 2015, PBS reported that CTE had been found in 87 of 91 former NFL players examined by researchers at Boston University. However, the sample size was small and researchers told PBS that most of the donated brains came from players who'd experienced symptoms while alive, compelling them to request their brains be studied.
During the 90-minute discussion Thursday night, Omalu spoke in unflinching terms about the disease and the NFL's attempts to conceal its connection to their sport. At times, Omalu spoke so rapidly and appeared so impassioned about his work he nearly slid out of his seat.
Omalu, who was born in Nigeria, said he was stunned when the NFL tried to deny the connection between hits to the head in the game and CTE.
"I thought I was back in Nigeria!" Omalu said.
On Thursday, Omalu said NFL executives have "never, ever" reached out to him.
"I'd respect it if they could look me in the eye and tell me I'm wrong," he said.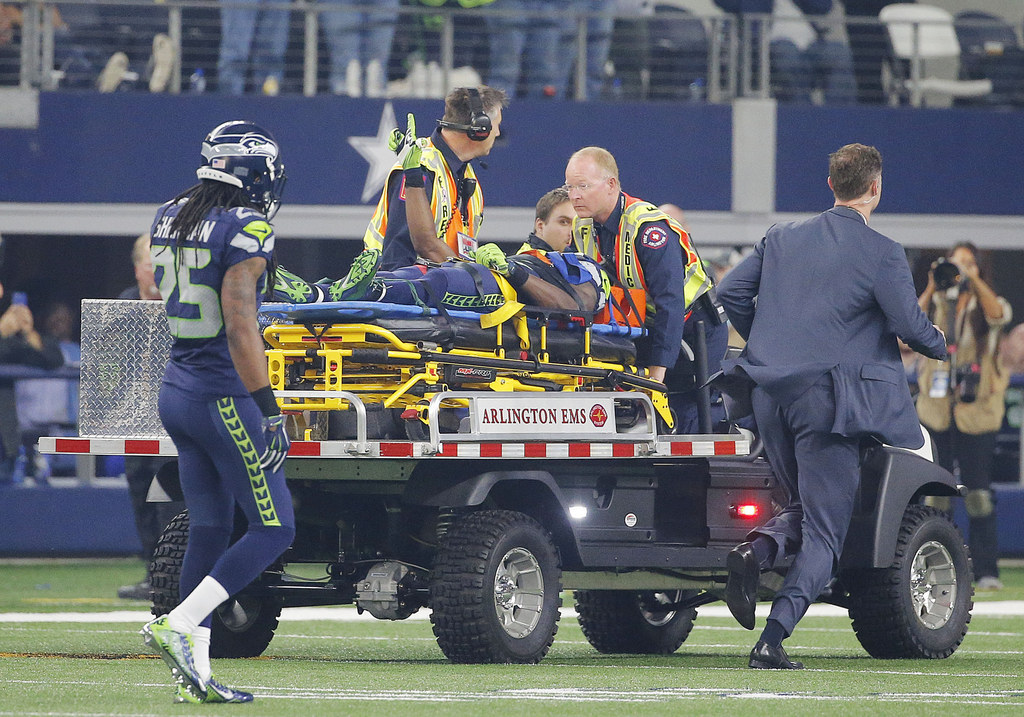 As cultural awareness of the connection between football and irreversible brain damage has grown in recent years, much of the conversation has focused on concussions. But when CTE researchers speak of the disease, they call it a result of prolonged exposure to sub-concussive hits.
However, the impact of blunt force trauma is a spectrum, Omalu said, and if the number of concussions were reduced and the number of sub-concussive hits remained, a person would still be exposed to CTE.
"I don't think any sane doctor would debate [whether CTE is caused by a number of concussions or cumulative sub-concussive hits.] Concussion is not the underlying cause of CTE," Omalu said.
He went on to call the NFL's focus on concussions "a marketing gimmick." Last season, the NFL said the number of concussions were down, but this season the league said they were up due to better diagnostic procedures.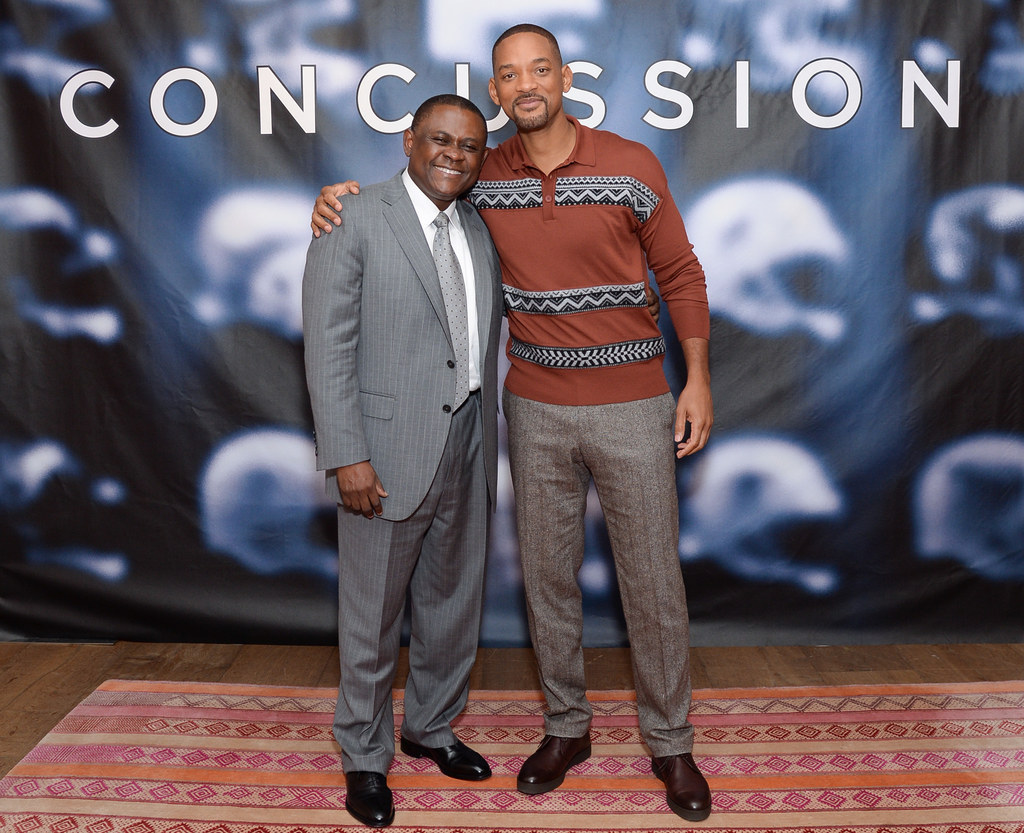 The NFL has in recent years attempted to convey increased transparency around the issues of brain trauma caused by football. Following the release of Concussion, the league sent reporters a detailed account of initiatives that have been taken to make the game "safer."
But the idea that football can become safer when repetitive sub-concussive hits are essential to the game was quickly shut down by Omalu on Thursday:
"There is no safe blow to your head," Omalu said. "Just like there is no safe cigarette."
Omalu said he is not "anti-football," but feels the league's concealment and fan denial of the link between football and CTE denies people their humanity.
"This is America. We don't ban anything," Omalu said when asked by an audience member if the sport should be banned. "I will defend your right to take a gun to your own head, but you should at least understand the reality."
"I just want parents to be educated," Omalu added. "If you put your kid in football, you are robbing your child his humanity. You are robbing your child of his intellectual capacity."