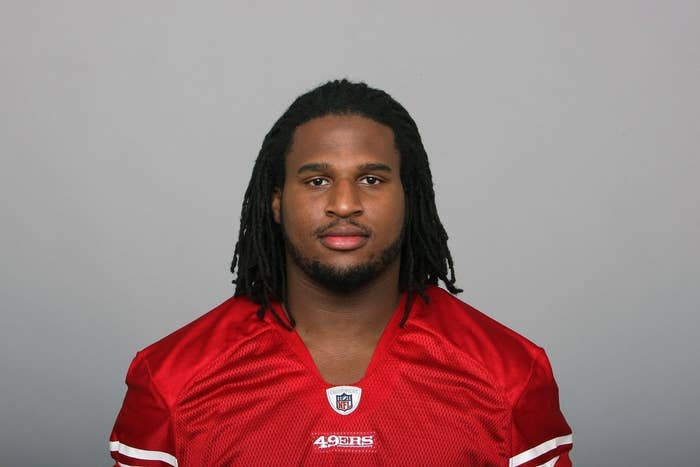 Former San Francisco 49ers defensive end Ray McDonald plans to sue a woman who accused him of sexual assault, his attorney told the San Jose Mercury News.
The 49ers terminated McDonald's contract when the San Jose Police Department announced they were investigating him for sexual assault.
McDonald was previously accused of assaulting his then-fiancée, but charges were dropped as a result of conflicting accounts and the victim's refusal to cooperate with the investigation.
Now, the San Jose Mercury News says the Santa Clara District Attorney's office is unlikely to file charges against McDonald after their sexual assault investigation.
McDonald claims that the woman's accusations are a defamation of his character, and the lawsuit is an attempt to send a signal to NFL teams who might be reluctant to sign him. He told ESPN's Josina Anderson that he "know[s] some teams don't even want to talk to [him] because of this past accusation."
In a statement, McDonald's attorney Steve M. DeFilippis said, "in the eyes of the NFL teams, the unresolved threat of charges being filed against him, even though factually unfounded, continues to present a roadblock to this remarkable athlete being able to move forward in his career."
The lawsuit, filed today, reportedly claims that footage captured on McDonald's surveillance camera shows the accuser participating in consensual sex throughout the night.
According to the search warrant issued at the beginning of the investigation, the woman told police she left a local bar with McDonald but slipped and hit her head while walking near his pool — and therefore doesn't remember the rest of the night. She told police she woke up naked next to McDonald, who denied they had sex, then later admitted they had spent the day together.
McDonald claims the woman's sexual assault accusation should be discredited because she allegedly had consensual sex with him later that day.
When news that McDonald would likely not be charged broke earlier this month, his agent sent a letter announcing the news to all 32 NFL teams.