NFL Forfeits Status As A Tax-Exempt Nonprofit
As a result of the move, Commissioner Roger Goodell will no longer have to disclose his salary.
The NFL will give up its tax-exempt status, the league announced Tuesday in a letter to the 32 team owners.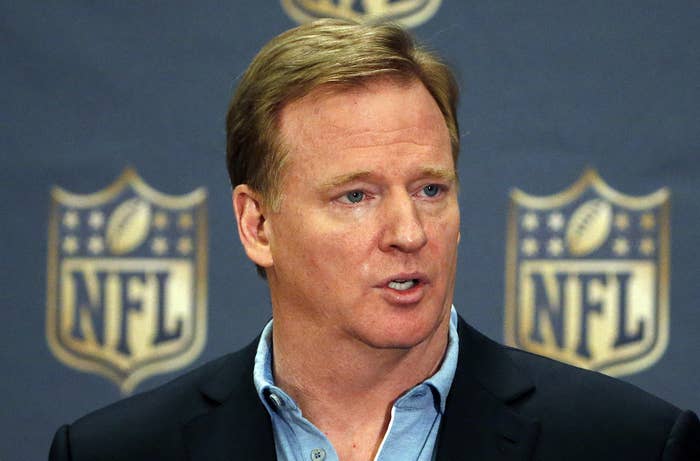 In the letter, also sent to "interested members of Congress," Goodell said the league made this decision to "eliminate this distraction."
As you know, the effects of the tax exempt status of the league office have been mischaracterized repeatedly in recent years. The fact is that the business of the NFL has never been tax exempt. Every dollar of income generated through television rights fees, licensing agreements, sponsorships, ticket sales, and other means is earned by the 32 clubs and is taxable there. This will remain the case even when the league office and Management Council file returns as taxable entities, and the change in filing status will make no material difference to our business.
The NFL was awarded this privilege in 1966, when a unique clause was added to the tax code that classified "professional football leagues" as 501(c) nonprofits.
MLB was once tax-exempt as well, but voluntarily surrendered its status in 2007.
Politicians have put increased pressure on the league to surrender its tax-exempt status, but the league spends more than $1 million annually on lobbyists, and the status was never seriously threatened through legislation.
The decision to make the league taxable along with the teams means they no longer have to disclose executive salaries. Goodell's compensation has been reported to be upwards of $44 million in recent years.
Otherwise, Goodell says "that a change in the tax status will not alter the function or operation" of the NFL.
In a statement, New York State Senator Brad Hoylman, who recently introduced a bill asking to strip the NFL of their status called the decision a "touchdown for taxpayers."