NFL Executive Troy Vincent Breaks Down During Senate Hearing On Domestic Violence
Representatives from the four major professional sports leagues met with the senators today to discuss policies addressing players and violence against women.
While speaking today in front of a U.S. Senate committee, Troy Vincent, the NFL's executive vice president of football operations, broke down while talking about his own childhood experiences witnessing domestic violence in his home.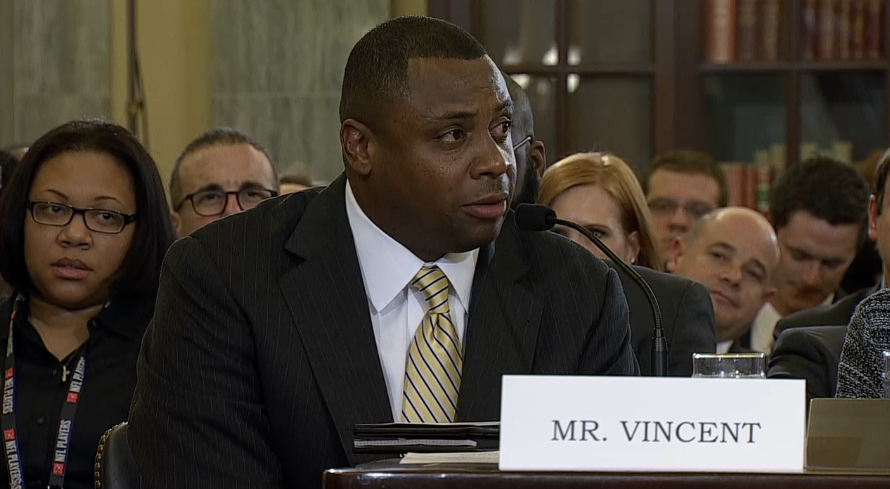 His statement, which left West Virginia Sen. Jay Rockefeller speechless, was published by the NFL.
Domestic violence was a way of life in my home growing up. As young boys, my brother and I watched helplessly numerous times as our mother was beaten, and we called 911 while she lay unconscious.

We saw how she struggled to seek help, and find the voice and courage to say "no more." The sense of fear, powerlessness, and all the complexities that accompany this violence remain very real for me today.

I have worked for over 20 years as an advocate against domestic violence to try to help keep others from experiencing this pain. So I very much relate to the more than 12 million victims of domestic violence and sexual assault in every community in this nation, amongst every economic class and racial and ethnic group.

This is not an issue limited to the NFL, or to professional sports.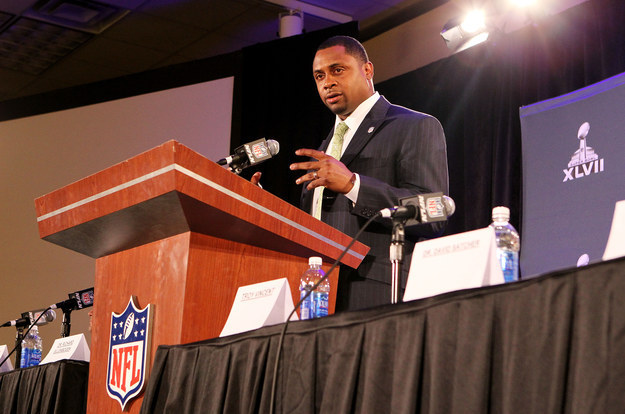 Vincent explained that the NFL plans to make major changes to its Personal Conduct Policy.
In outlining the NFL's intent to change their handling of domestic violence and sexual assault cases, Vincent outlined the following:
The NFL intends to create a "Conduct Committee of Owners" who will be responsible for regularly reviewing and recommending changes to the league's Personal Conduct Policy.
The league is creating a "comprehensive and mandatory education program for the more than 5,000 men and women in the NFL family."
In two weeks, anyone on the NFL's payroll will be required to undergo an education program on domestic violence, child abuse, and sexual assault, but family members of league employees are welcome to attend as well.
The NFL already has a Critical Response Team that Vincent said offers support for "anyone in the NFL family." The team, though, will be retrained to handle issues of domestic violence and sexual assault.
The NFL is also "supporting" organizations that focus on issues of domestic violence and sexual assault, although Vincent did not explicitly say if that support is financial.
The league is also promoting programs that "develop the character of young people" in an attempt to help educate coaches and players at the college, high school, and youth level.