New Orleans Saints Linebacker Charged With Domestic Violence
Junior Galette was arrested on Monday.
Junior Galette, a 26-year-old linebacker for the New Orleans Saints, was arrested on charges of domestic battery/simple battery on Monday. The charge is a misdemeanor.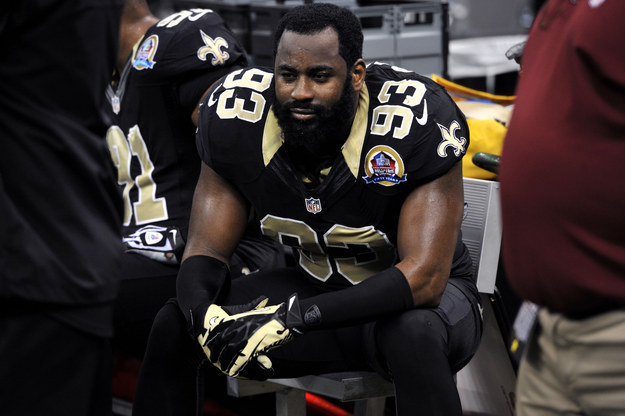 The Kenner, Louisiana, police held a press conference this afternoon to discuss the charges.
Ramon Antonio Vargas of The Advocate reported that the KPD confirmed Galette was charged after he pushed a woman who would not leave his home. From there, the KPD say, their stories diverge: The victim claims she is Galette's ex-girlfriend and current personal assistant; Galette says she is a dancer. KPD confirmed the "woman had visible injuries" and was bleeding. Galette's cousin, Terrance Banks, was also present at the time of the incident.
The Saints released a statement saying they are "aware of the arrest."
The NFL's new domestic violence policy mandates a six-game suspension for first time incidents of domestic violence.