New Evidence Reportedly Reveals Pete Rose Bet On Baseball As A Player, Despite Denials
The former Cincinnati Red, who holds the all-time record for hits, has been banned from baseball since 1989.
ESPN has obtained scans from a notebook that they report disproves Cincinnati Reds legend Pete Rose's claim that he did not bet on baseball while he was an active player.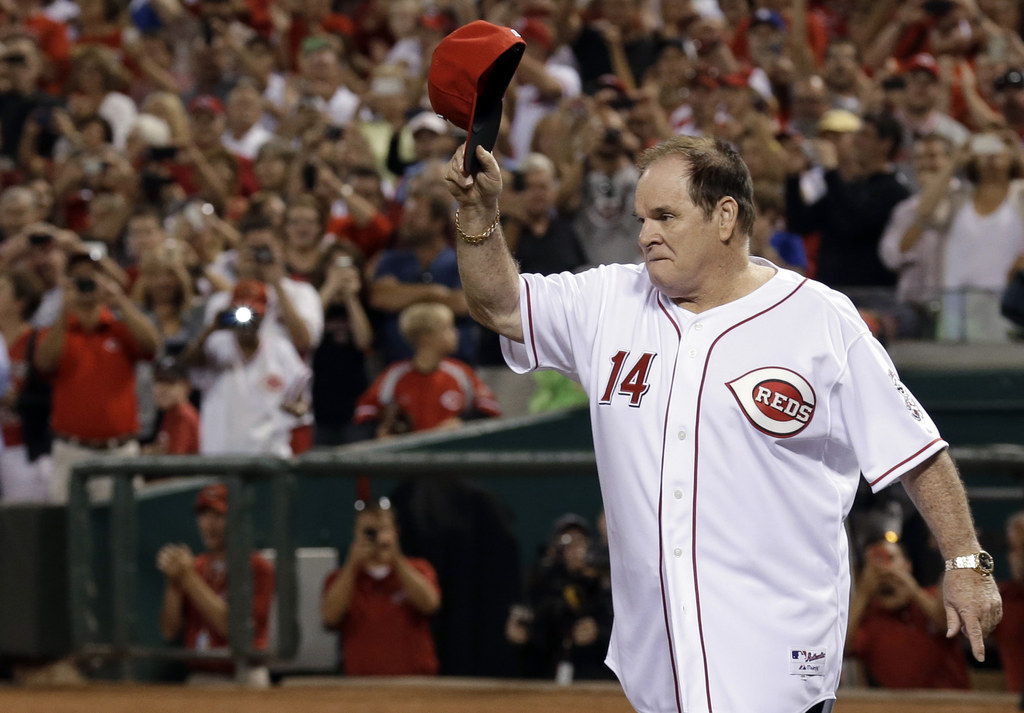 Rose — who holds the all-time record for hits with 4,256 and is nicknamed the "Hit King" — has been banned from baseball since 1989, when a thorough investigation found he'd bet on the outcomes of games while he was managing the Cincinnati Reds. He has long claimed he never bet against the Reds.
MLB's Rule 21 states: "Any player, umpire, or club or league official or employee, who shall bet any sum whatsoever upon any baseball game in connection with which the bettor has a duty to perform shall be declared permanently ineligible."
Rose has claimed he never bet on games while he was an active player. ESPN points out that in April, Rose went on an ESPN radio show and told the host he "never bet as a player: That's a fact."
Since April 2015, Rose has worked as an analyst for Fox Sports. In March 2015, Rose applied for reinstatement to the league under new commissioner Rob Manfred.
Copies of scans from a notebook investigators took during a 1989 raid on the home of a Rose associate appear to show bets Rose placed during 1986, while he was a player and coach for the Reds.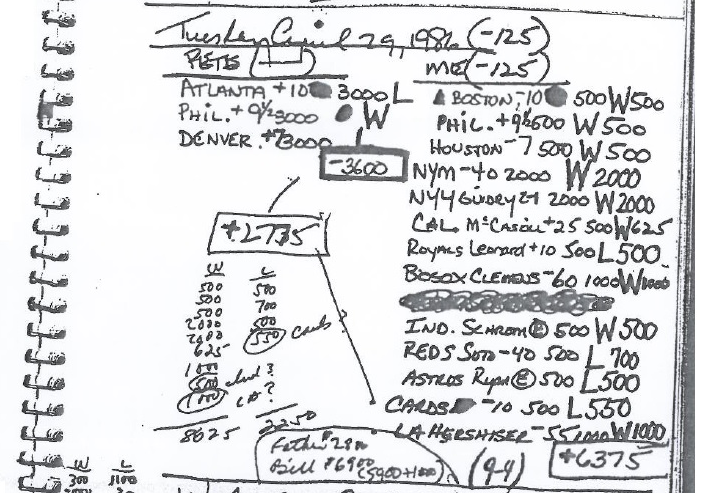 ESPN notes the documents "show no evidence" that he bet against the Reds.
The results of their findings are summarized as such:
• In the time covered in the notebook, from March through July, Rose bet on at least one MLB team on 30 different days. It's impossible to count the exact number of times he bet on baseball games because not every day's entries are legible.

• But on 21 of the days it's clear he bet on baseball, he gambled on the Reds, including on games in which he played.

• Most bets, regardless of sport, were about $2,000. The largest single bet was $5,500 on the Boston Celtics, a bet he lost.

• Rose bet heavily on college and professional basketball, losing $15,400 on one day in March. That came during his worst week of the four-month span, when he lost $25,500.
Rose declined to comment for the story, but later released a statement to ESPN reporter T.J. Quinn:
Since we submitted the application earlier this year, we committed to MLB that we would not comment on matters relating to reinstatement. I need to maintain that. To be sure, I'm eager to sit down with Mr. Manfred to address my entire history — the good and the bad — and my long personal journey since Baseball. That meeting will come sometime after the All Star break. Therefore at this point it's not appropriate to comment on any specifics.
While banned from baseball, Rose is not eligible to be elected to the MLB Hall of Fame. If he were to be reinstated by Manfred, he would have to be voted in through an executive committee.