Duke captured its fifth NCAA men's basketball championship Monday night with a 68–63 victory over fellow No. 1 seed Wisconsin.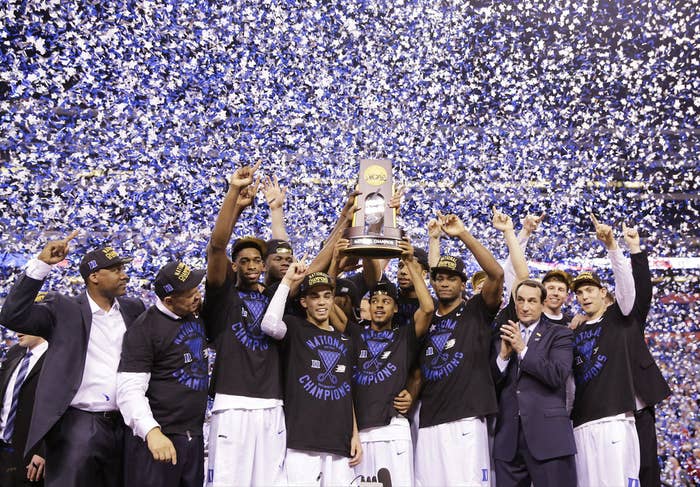 Duke students and fans celebrated around a giant bonfire on the Durham, N.C., campus after the victory.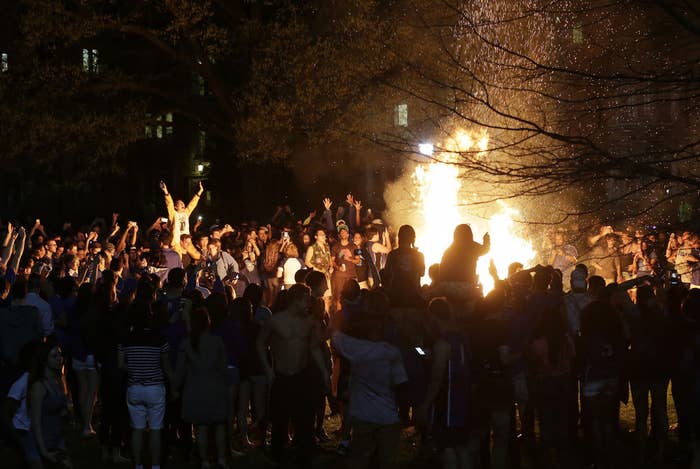 Native Californian and recent adoptee of Wisconsin fanhood Aaron Rodgers congratulated the team on Twitter:
Mitt Romney, who was spotted ordering a pretzel in Indianapolis before the game, correctly picked Duke to win the championship against Wisconsin (along with 6/8 Elite Eight teams and 4/4 Final Four teams).
The former Republican presidential nominee's bracket finished in the 99.9th percentile in ESPN's Tournament Challenge, coming in 6,326th place of 11.57 million total brackets.
Meanwhile, President Obama, who picked Kentucky to win it all, came in 6,996,358th place.
Monday's victory brings Duke coach Mike Krzyzewski's national title count to five.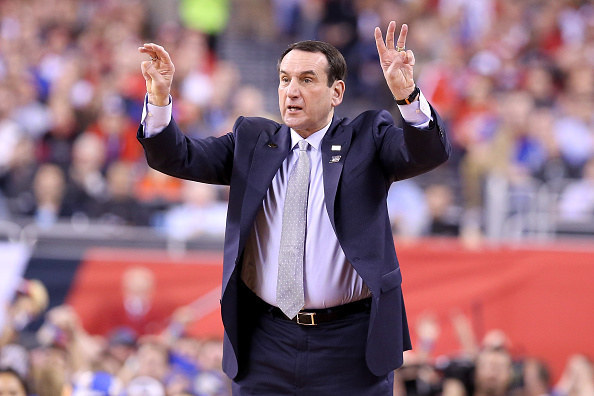 FINAL: Duke: 68; Wisconsin: 63.
Duke's Grayson Allen and Wisconsin's Sam Dekker have each had monster second halves. This game is going down to the wire.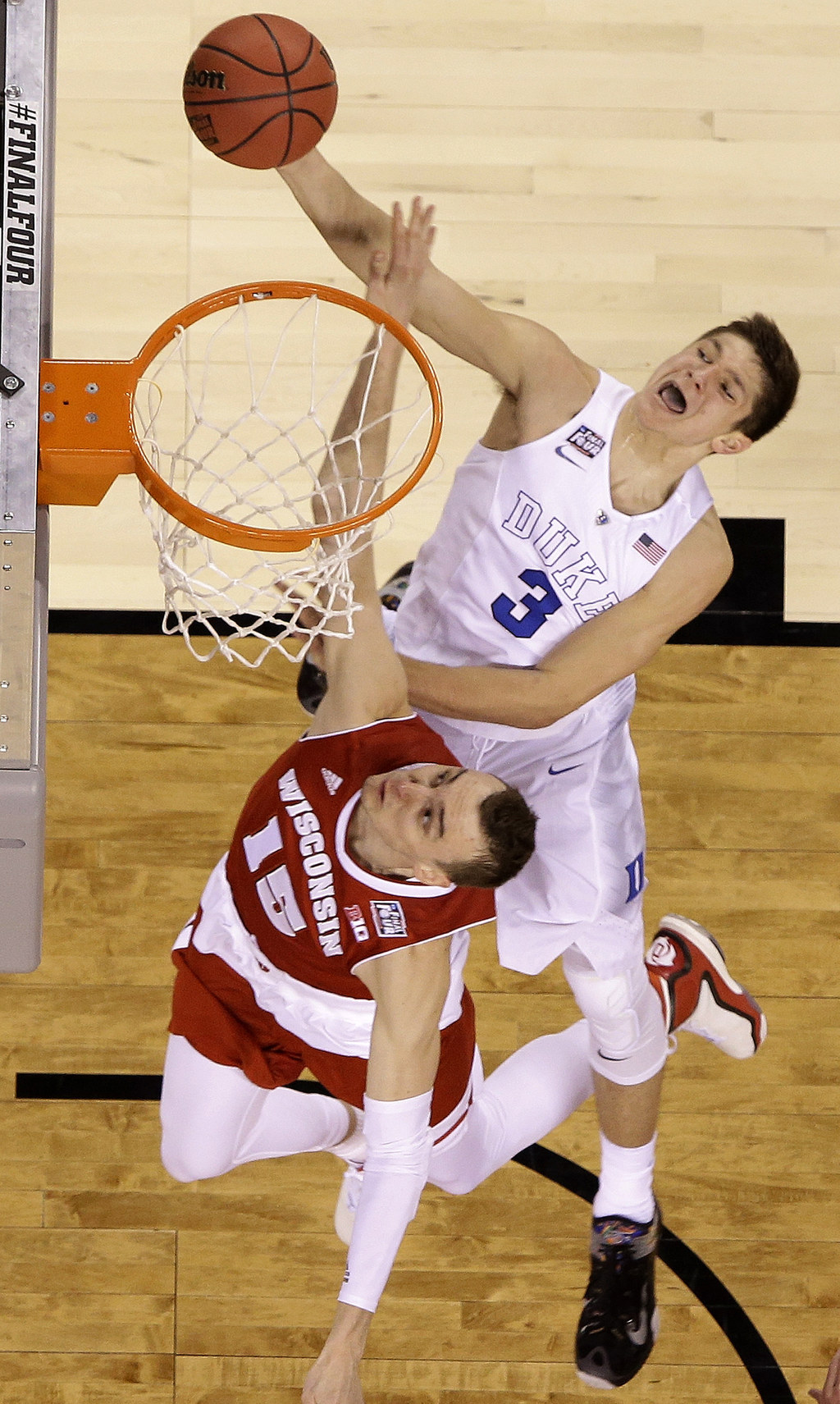 With less than 9 minutes left in the second half, Duke freshman Jahlil Okafor has four fouls and hasn't scored since 10:36 in the first half.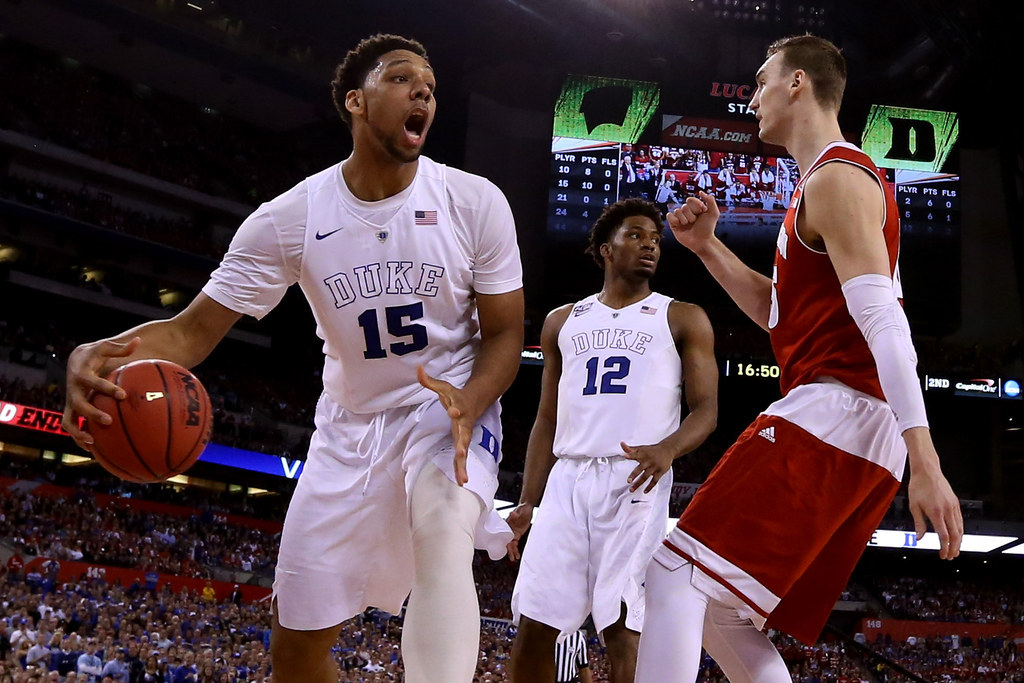 Houston Texans defensive end J.J. Watt, who played football at the University of Wisconsin, and tennis pro Caroline Wozniacki watch from the stands: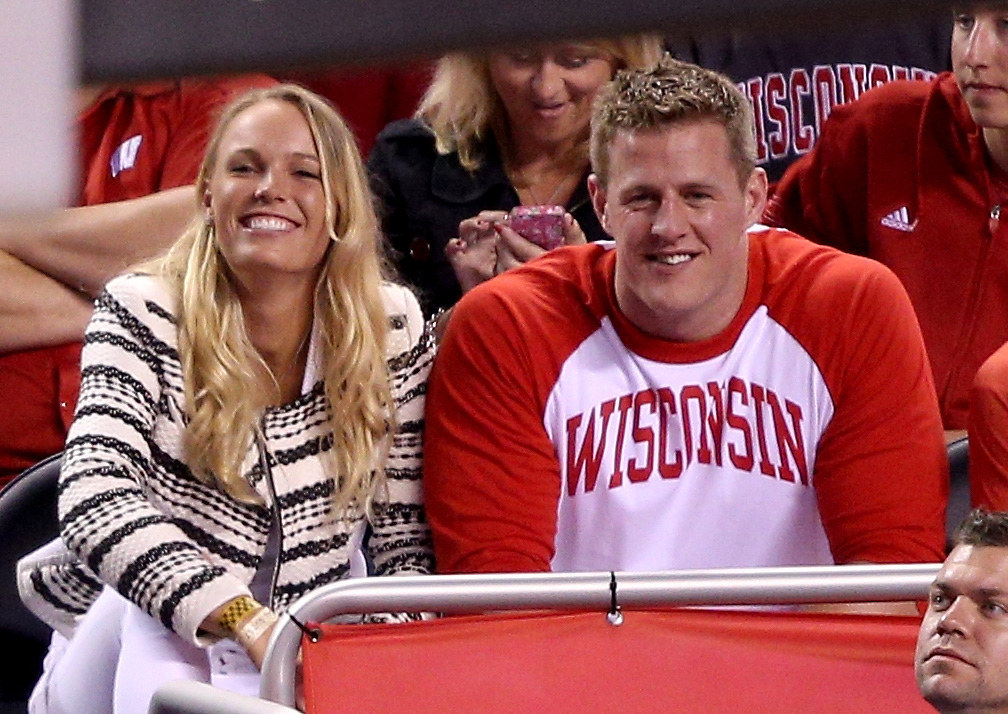 Wisconsin leads Duke, 31-29, with 1:43 left in the first half. There have been 13 lead changes so far.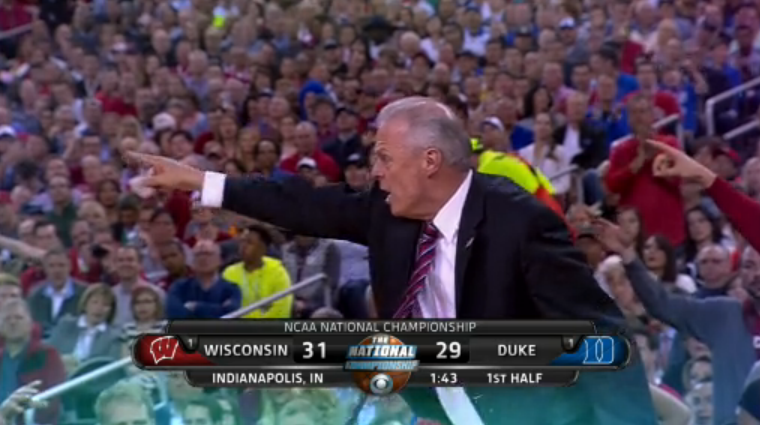 Duke leads Wisconsin, 21-17, with 7:14 left in the first half.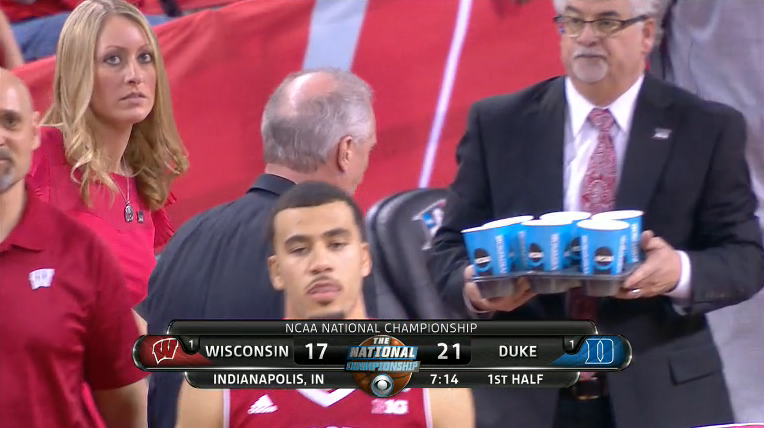 Apple CEO and Duke alumnus Tim Cook poses for a selfie during pre-game.
Challenger the bald eagle flies before the start of the game tonight in Lucas Oil Stadium.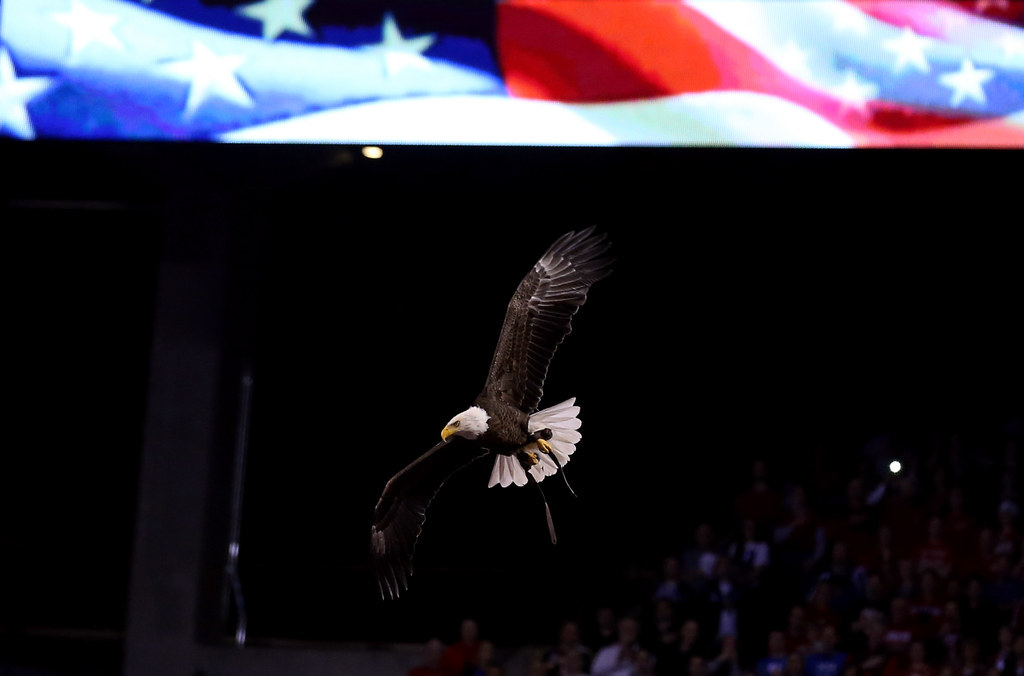 Photos shared on Twitter by fans inside the arena show a little difference in attendance.
Here's Wisconsin's starting lineup: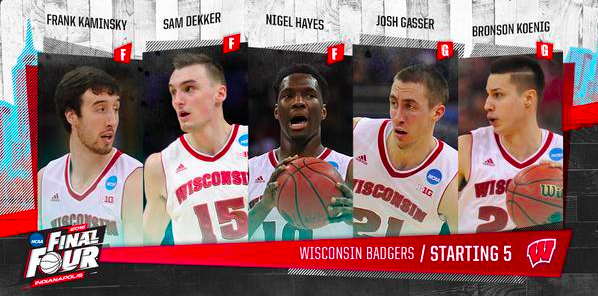 ...and here's Duke's: