NCAA Championships To Return To South Carolina After Confederate Flag Is Removed
The governing body of college athletics has barred the state from hosting championship games since 2001. But with the Confederate flag set to be removed from the statehouse on Friday, South Carolina will once again be eligible to host.
The NCAA on Thursday said South Carolina will be eligible to host championship games after Gov. Nikki Haley signed a bill to remove the Confederate flag from the state capitol.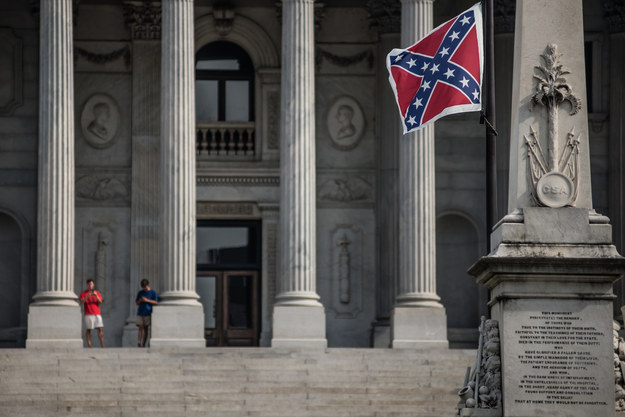 The NCAA, which has imposed a ban on championship games being held in the state since 2001 due to the flag flying at the capitol, was quick to applaud the decision take the flag down.
We commend South Carolina lawmakers for taking this action to remove the Confederate flag from the Capitol grounds. For nearly 15 years we have specifically protested the flag by not allowing states like South Carolina to host pre-selected NCAA championships. With this impending change, and consistent with our police, South Carolina may bid to host future NCAA championships once the flag no longer flies at the State House grounds."
The ban was bypassed for the first two rounds of this year's March Madness so the Gamecocks women's team could play home games under updated tournament rules.
In a statement to Yahoo Sports, spokesman Cameron Schuh explained that the ban applies to pre-determined games, so the rule that allows top-16 seeded teams to host games does not meet that criteria. The Gamecocks won their two games at home before losing in the semifinals.
But the decision angered members of South Carolina-based NAACP chapters. One member, James Gallman, told Yahoo the NCAA had said "there would be no event held in South Carolina that led up to championships. This is a predetermined event. They could have established other sites."
With Haley's signing on Thursday, Mississippi will remain the only state still under the NCAA's championship ban. The flag of Mississippi prominently features the Confederate symbol.