MLB Umpire Dale Scott Quietly Comes Out In "Referee Magazine"
This announcement makes him the first out gay male official currently active in all four major leagues. Scott has been a Major League Baseball umpire since 1985.
MLB umpire Dale Scott came out quietly in a profile in a subscription-only, low-circulation publication called Referee Magazine. Scott has been an MLB umpire since 1985.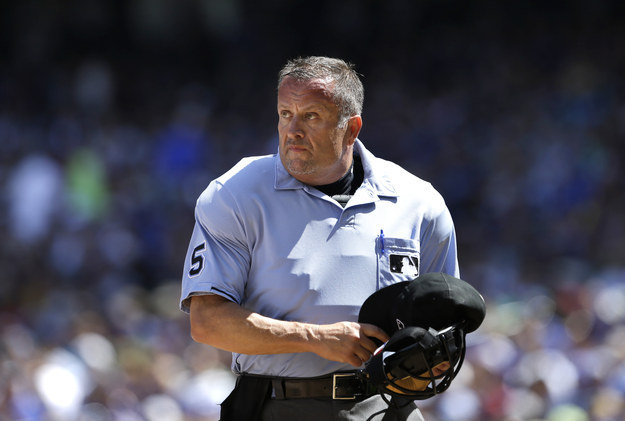 Scott and his husband Michael Rausch were married last November, and have been together for 28 years.
In an interview with Out Sports, Scott explains that his sexual orientation has been known by the MLB for some time.
This is not a surprise to Major League Baseball, the people I work for. It's not a surprise to the umpire staff. Until Mike and I got married last November, he was my same-sex domestic partner and had his own MLB I.D. and was on my insurance policy.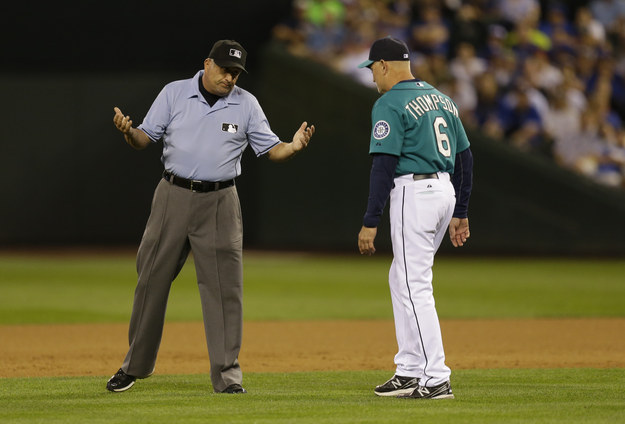 In an email to Out Sports, Scott mentions a few major milestones in his career:
I'm also not worried because I do know who I am. I think Major League Baseball has proven that it certainly isn't an issue with them. I've worked three World Series, I've worked the playoffs consistently, I've been a crew chief for 12 years. Obviously, if they had an issue with my life, it would be shown in my career with lack of assignments.

I am extremely grateful that Major League Baseball has always judged me on my work and nothing else and that's the way it should be.
Earlier this year, MLB Commissioner Bud Selig named former player Billy Bean as ambassador of inclusion. Bean came out publicly in 1999 and his focus is to provide support to the LGBT community in the major and minor leagues.