MLB Players Will Attend Mandatory Domestic Violence Education Program
Commissioner Rob Manfred says the league is still working to set a well-structured domestic violence policy.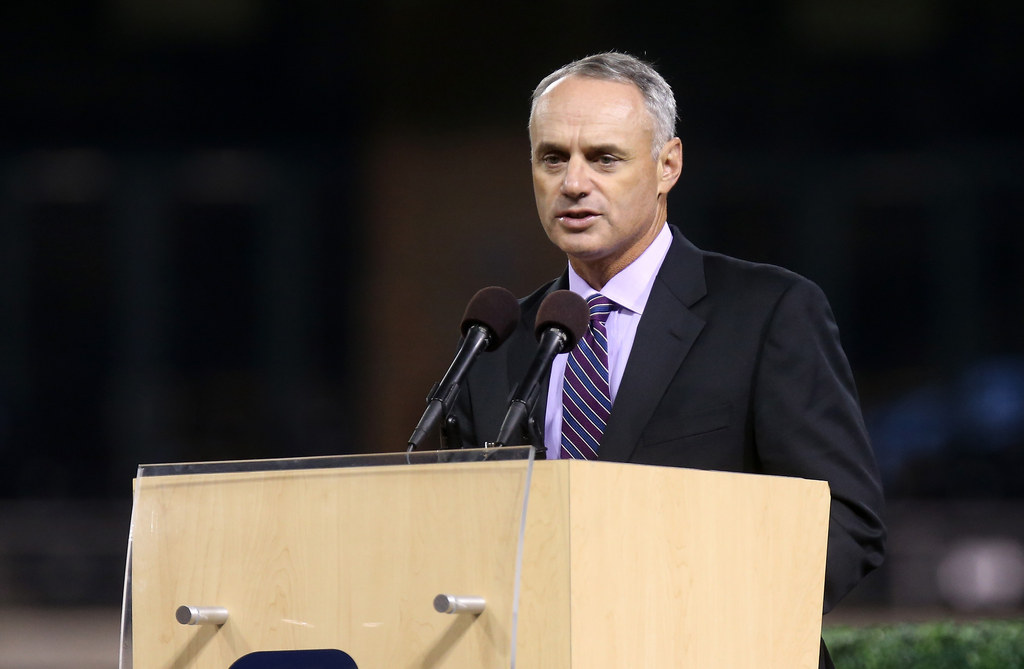 Major League Baseball on Tuesday announced that players will be required to attend domestic violence education sessions.
The Oakland Athletics, Kansas City Royals, and Chicago Cubs will be the first teams to attend the courses, which will be coordinated by Futures Without Violence, a San Francisco-based nonprofit that takes a multi-point approach to ending violence against women.
Futures Without Violence was founded by Esta Soler, a leading advocate for the Violence Against Women Act during its passing in 1994. Futures Against Violence has existing programs specifically aimed to educate and motivate men to prevent domestic violence.
Players who are not on the 40-man roster during spring training will attend a separate domestic violence education program.
In addition to educating players about the impact of violence and abuse, a spokeswoman for Futures Against Violence said in a statement to BuzzFeed News that players will be engaged in a series of exercises intended to promote healthy relationships, to encourage players to seek support, and to speak up if they are concerned that violence may be occurring.
In December 2014, representatives from professional sports leagues, and their respective players unions, attended a Senate hearing to address domestic violence in sports. Though the NFL took most of the heat during the hearing, Sen. Claire McCaskill of Missouri pointed out that during his 22 years as MLB commissioner, Bud Selig never once punished a player for domestic violence.
On Tuesday, MLB Commissioner Rob Manfred said the league is working with the MLB Players Association to implement a new disciplinary policy for incidents of domestic violence.
Per the Associated Press, "Baseball's collective bargaining agreement...allows the commissioner or a team to impose discipline, but doesn't say of what sort, if a player is charged with a crime 'involving the use of physical force or violence, including but not limited to, sexual assault, domestic violence, resisting arrest, battery, and assault.'"