MLB Issues First-Ever Lifetime Ban For Use Of Performance Enhancing Drugs
New York Mets reliever Jenrry Mejia was issued a lifetime ban by MLB Friday after failing his third drug test in a year.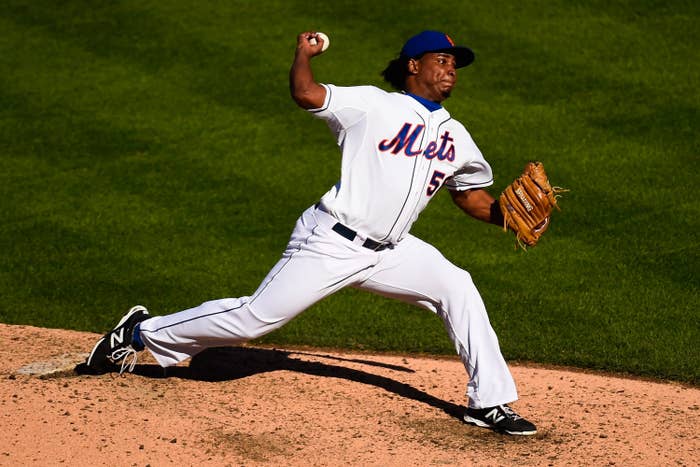 New York Mets pitcher Jenrry Mejia was hit with a lifetime ban from baseball Friday after failing his third test for performance enhancing drugs in a year. Mejia is the first player ever to be get lifetime ban for steroid use.
Mejia was given an 80-game suspension in April 2015 after a failed test for performance enhancing drugs. His suspension ended July 7, 2015 and he made seven appearances for the Mets before failing a second test and receiving a 162-game suspension.
The right-handed pitcher made his MLB debut with the Mets in 2010. He underwent Tommy John surgery in 2012. Mejia became the Mets' designated closer in 2014.
In a statement, the Mets said they were "deeply disappointed" to hear of Mejia's third failed test. The Mets are the reigning National League champions and pitchers and catchers report to spring training on February 18.