MLB Wants To Protect More Fans From Getting Hit By Foul Balls And Broken Bats
League officials encouraged teams to extend protective netting.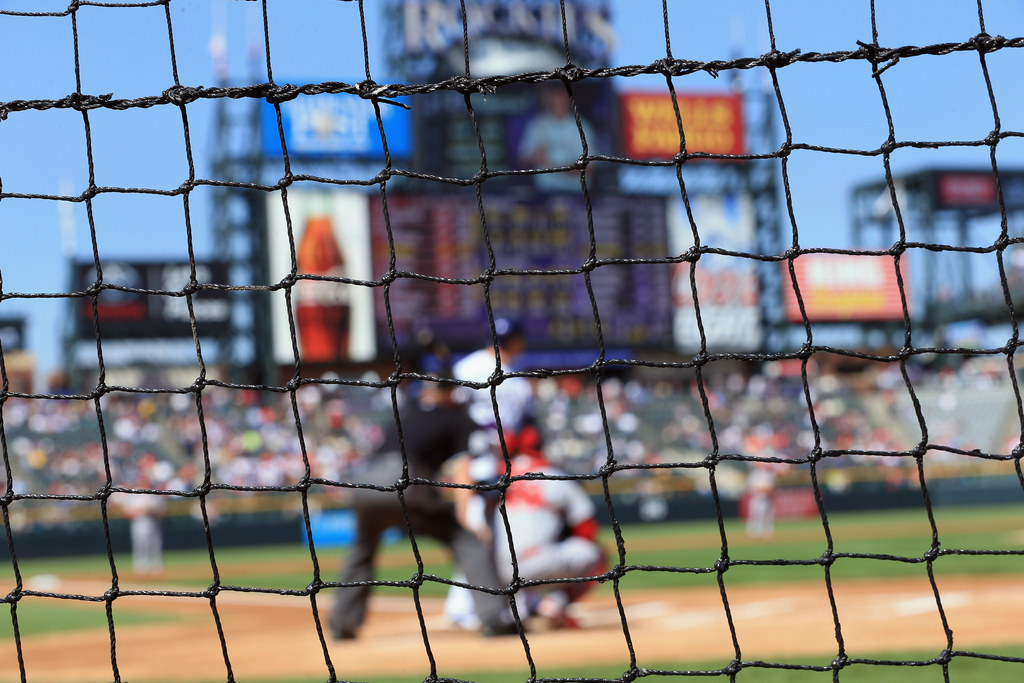 MLB officials on Wednesday recommended teams extend protective netting along baselines to reduce the likelihood of fans being hit by foul balls and broken bats. League and club executives are currently meeting in Nashville for the annual Winter Meetings.
The netting will shield "all field-level seats that are located between the near ends of both dugouts" — the ends of the dugouts located closest to home plate — "and within 70 feet of home plate."
MLB began re-evaluating netting placement at ballparks after a lawsuit filed in June by an Athletics season ticket holder who said she feared for her safety sitting in a section where many foul balls and some bats hurtled into the stands during games.
A week before the lawsuit was filed, a Red Sox fan was hit in the head with a shattered bat and spent a week in the hospital before being discharged.
In a statement, MLB explained further recommendations to teams:
• * Although clubs already provide warnings to fans about the dangers posed by batted balls and bats entering the stands and the need to pay attention to the action on the field during each at-bat, the Commissioner's Office recommends that clubs continue to explore ways to educate their fans on these issues and is providing clubs with resources to assist them in this area.

• The Commissioner's Office will be working with the clubs and online ticketing sellers to identify ways to provide customers with additional information at the point of sale about which seats are (and are not) behind netting.
Immediately after the MLB's recommendation, the Phillies and Dodgers announced they would extend netting in their respective ballparks. In a statement, the Phillies said they "plan to replace all of our existing netting with newer material which is as strong, but thinner and more easily viewed through."
During a press conference Tuesday, MLB Chief Baseball Officer Joe Torre hedged on the netting issue, but said, "We don't carry guys off the field; we certainly don't want fans in the stands to not stay healthy."
In a statement Wednesday, Commissioner Rob Manfred said:
"It is important that fans have the option to sit behind protective netting or in other areas of the ballpark where foul balls and bats are less likely to enter. This recommendation attempts to balance the need for an adequate number of seating options with our desire to preserve the interactive pre-game and in-game fan experience that often centers around the dugouts, where fans can catch foul balls, see their favorite players up close and, if they are lucky, catch a tossed ball or other souvenir."