Miami Marlins star Giancarlo Stanton won Monday night's MLB Home Run Derby, finishing with a total of 61 home runs.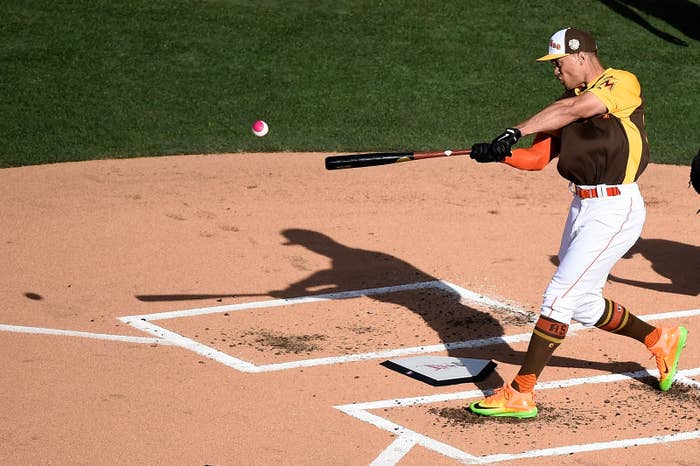 Stanton's fastest exit velocity (how fast the ball traveled as he hit it off the bat) reached 120 mph, reaching a maximum 497 feet. All said, Stanton hit over 5 miles worth of home runs (that doesn't include his long outs).
Pretty much everyone went nuts while watching Stanton, but especially other MLB players, who were probably glad he wasn't hitting monster dingers against their teams...Monday night, anyway.
Congrats to Stanton, and thanks for all the dingers.