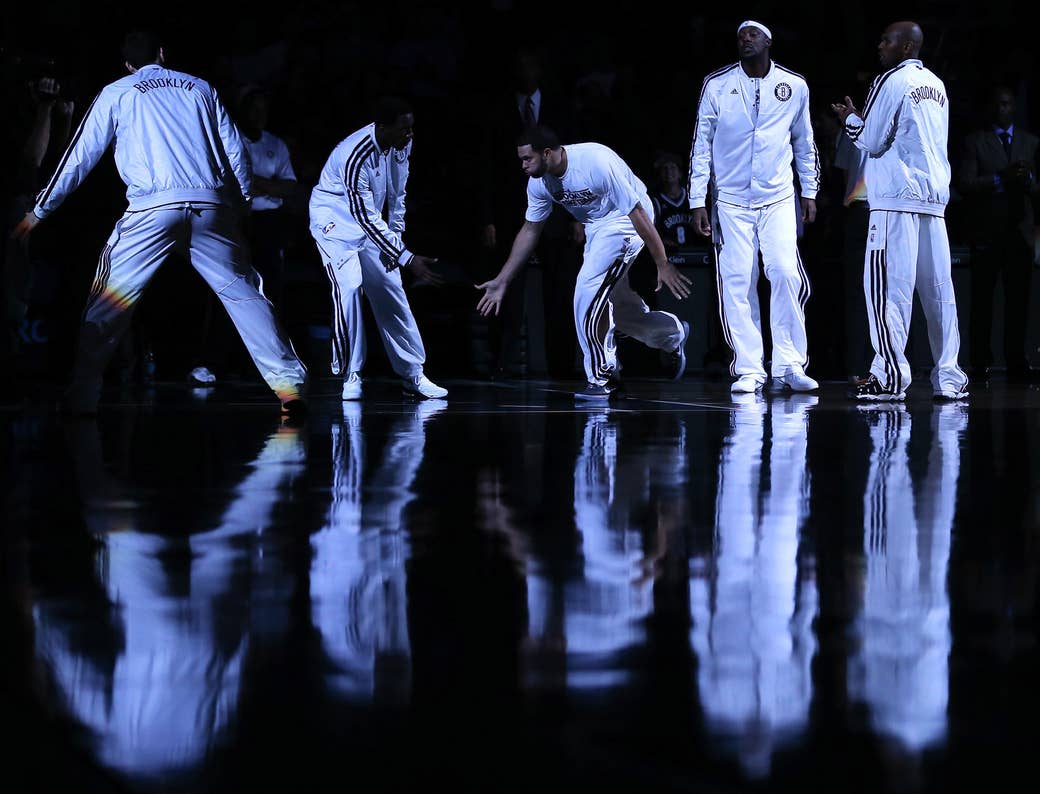 During the Brooklyn Nets' first ever game at the Barclays Center in 2012, Getty Images photographer Elsa Garrison was getting elbowed out of her precious courtside space by a TV network cameraman. Small in stature but large in determination, Garrison held her own.
"If you weren't a girl, I would deck you," the camerman said later.
"Go ahead," Garrison replied. "I'll swing right back."
In the photo wells, on the sidelines, in arenas around the nation, Garrison is often the only woman behind a camera. In the early years of her career, she sharpened her elbows against the more aggressive, taller men also seeking the perfect spot during an event. After 19 years in the industry, Garrison has only recently noticed more women shooting from the sidelines — but says the demands of the industry still pose a unique challenge for women in the field.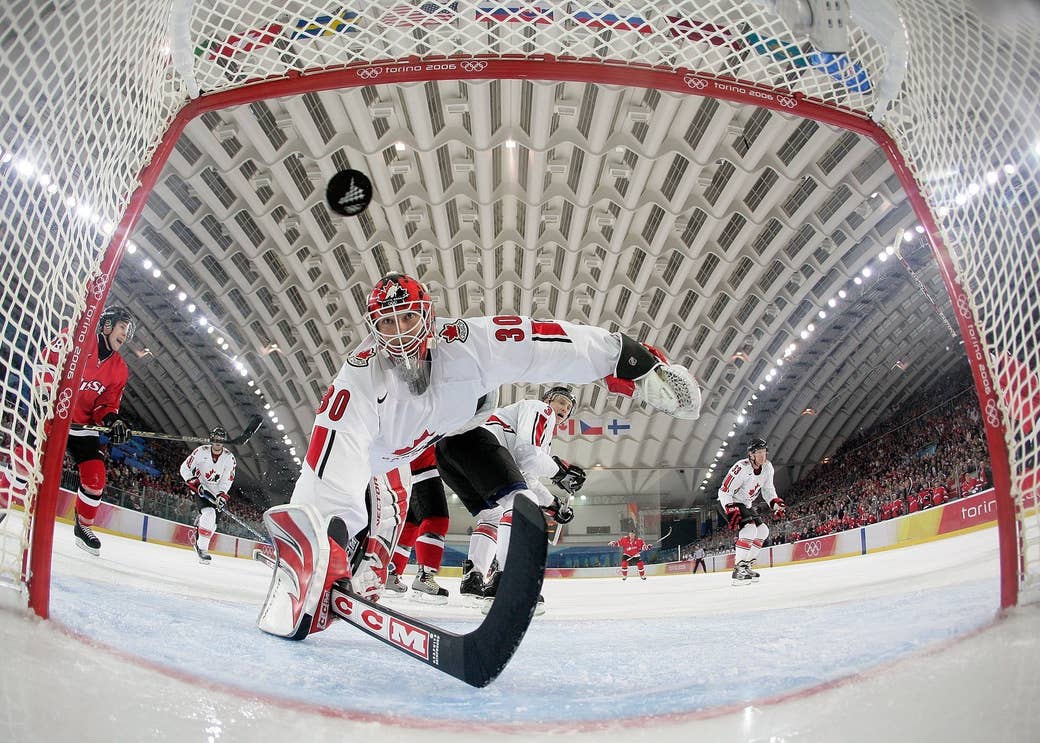 Allsport Photography hired Garrison just out of college in 1996. She was told she was the first female staff photographer.
"I was like, 'OK. Thanks, I guess?' I didn't know what to say to that," Garrison said before shooting a Red Sox–Yankees game in the Bronx earlier this week. "I wasn't thinking about that. I just wanted to shoot sports."
Wednesday's rivalry game was the first she'd attended since late May. In the time since, she's shot the MLB All-Star Game, Baseball Hall of Fame induction, the Women's World Cup, the NBA and Stanley Cup Finals — among other assignments.
If you've read a sports-related article in the last two decades, you've likely seen her work. A frame of Tom Brady that Garrison shot during Super Bowl XLIX, for example, has "become the the default image" for Deflategate coverage, jokes Sarah Sprague, who works for sports gossip website Yardbarker. "Elsa's picture of a scowl became the shorthand for the entire NFL offseason."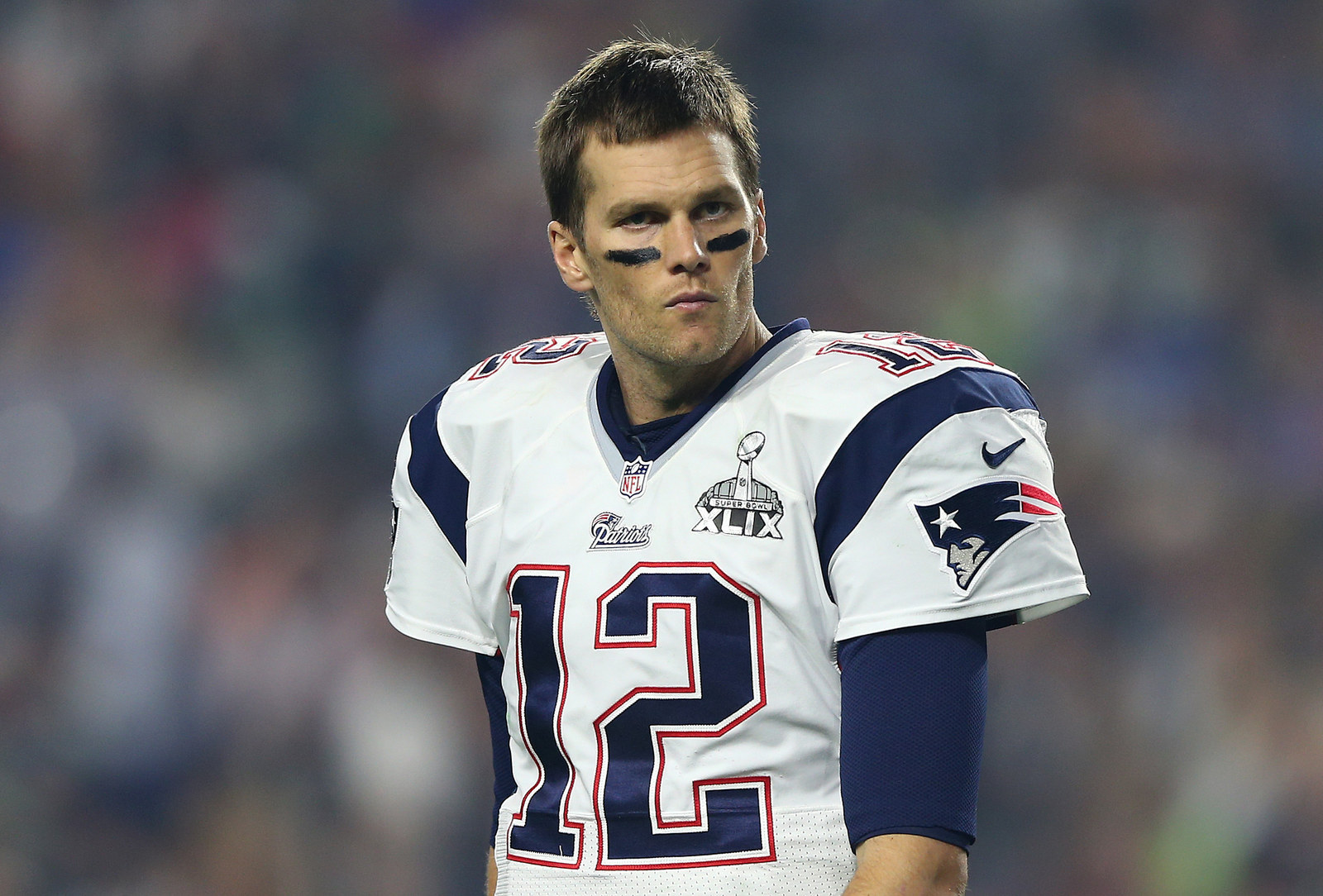 When Garrison began shooting sports at her Minnesota high school, hockey was her preferred subject. Later, at the Missouri School of Journalism, Garrison shot the college's athletics teams and noticed that during games, "most of the other women on the floor were training staff or cheerleaders. In the Midwest, it was just me and some dudes."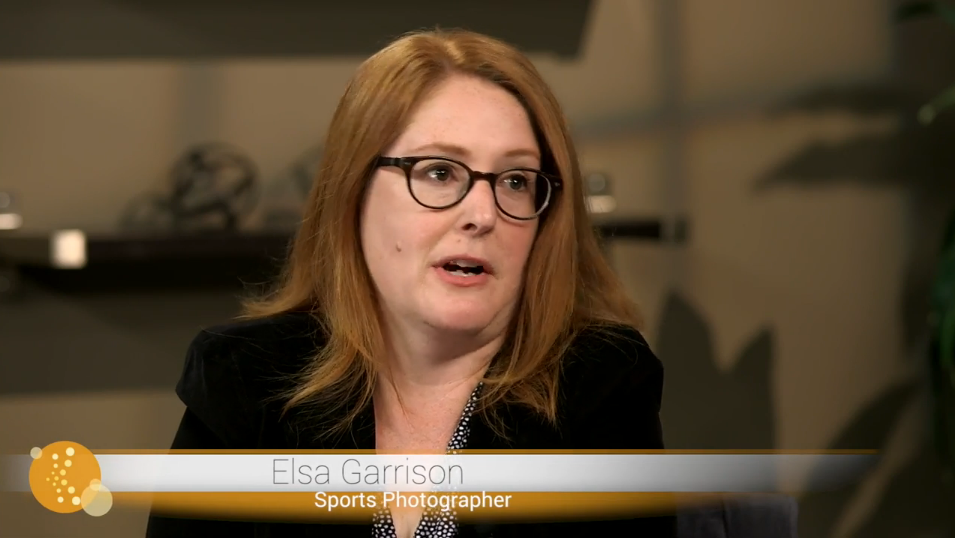 When she landed in Los Angeles to begin her professional career, Garrison needed to find a sport to cover. That's when she discovered boxing. Sitting ringside, she says, brings the primal nature of the sport to life, she said. "Don't wear anything nice though," she warned about the fluids that fly during a match — including blood, sweat, and Vaseline.
When a boxer first leaves the corner, Garrison gets ready for her own money shot. "That's when they're all covered in water, and when the first punch comes, you get the water shooting everywhere for one of those spray photos," she explained.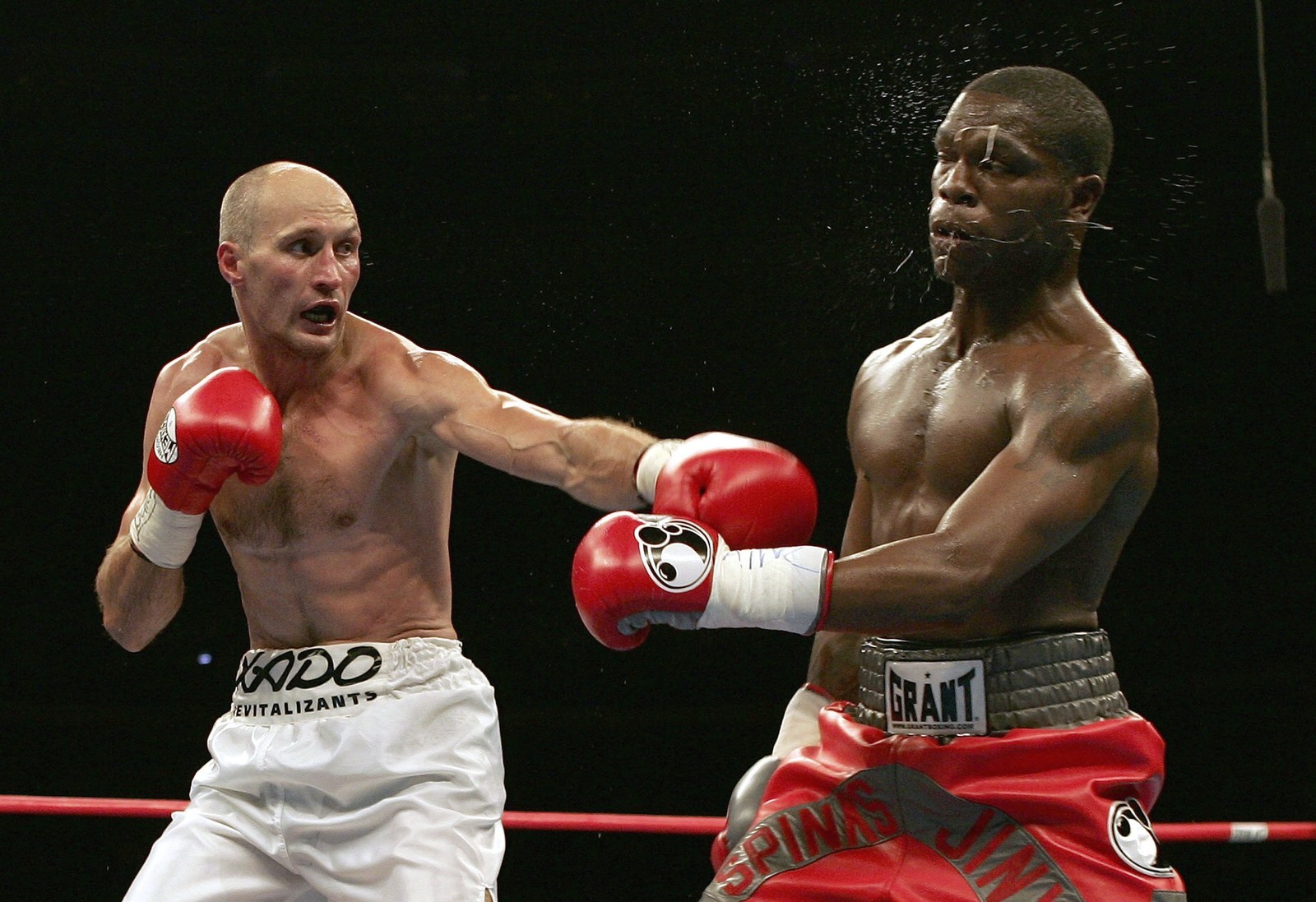 In those early years, the Los Angeles Dodgers' photo well was next to the visiting team's dugout. Players would often lean over and ask what her plans were after the game. Nothing with you, she'd think.

Her fellow photographers, too, would test the limits of her tolerance. "They'd say something lewd, and I'd either ignore them or give it right back. They learned there's nothing I could be shocked by."
Those experiences shaped her approach to her personal presentation — "It's not like I was wearing a dress and heels, but I had an idea of what it meant to dress as a professional" — and she now prefers a gray shirt and ponytail while shooting events. Mostly, though, "I've built a career on making myself invisible."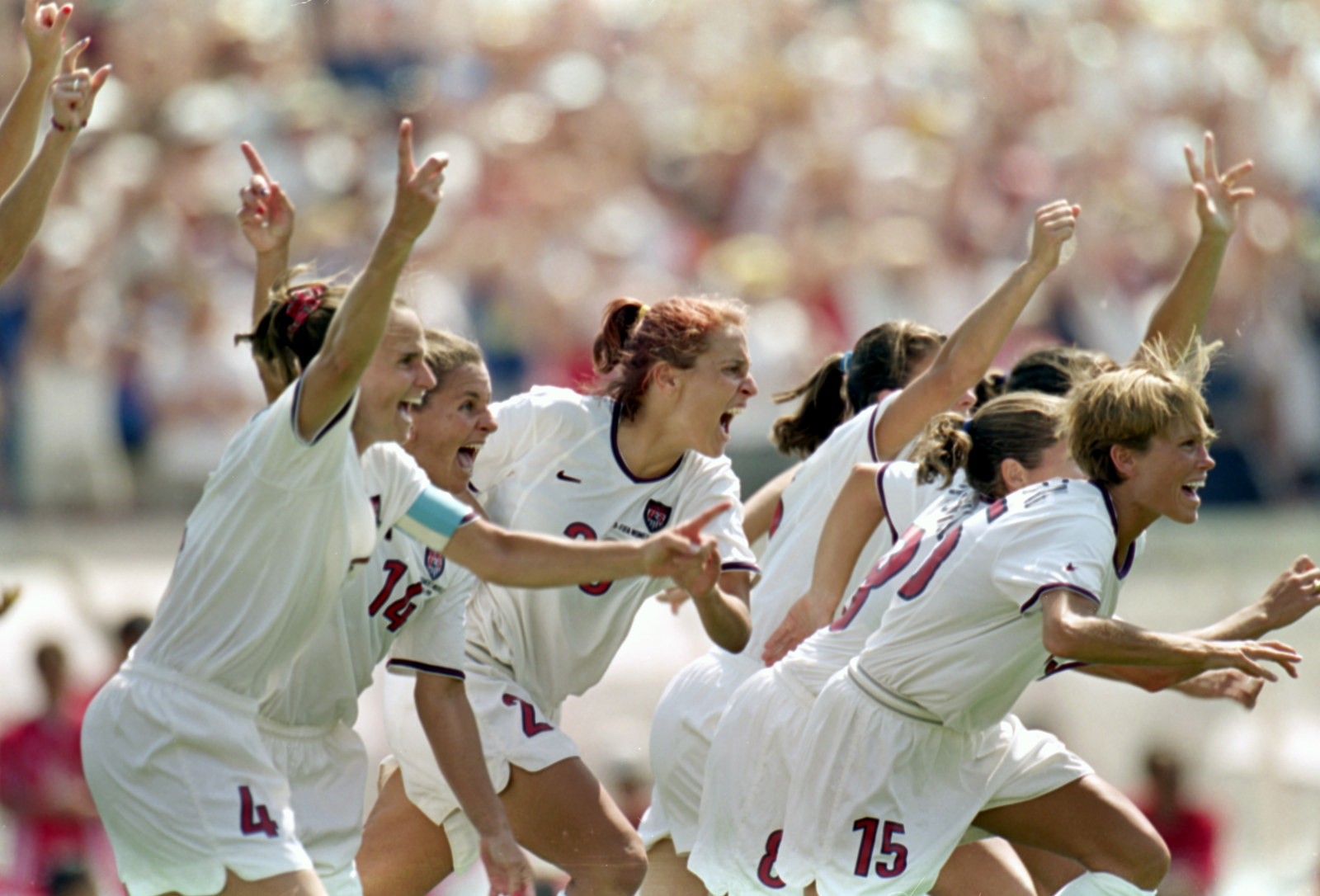 Garrison said she has only recently noted more women photographers focusing on sports, and the change is more noticeable in cities like New York, Boston, and Los Angeles. At Getty, there are still only a handful of women on staff who shoot sports.
There are more women in editing positions, Garrison says, but the demands of the industry create a conflict when a woman decides to have a child. Garrison says that none of the women who have left the job while pregnant have returned full time. "I don't dislike kids, but it wouldn't be fair to the baby" — if she had one — "or my husband," Garrison said. "This summer I essentially left at the end of May and came back early in July. My male co-workers often ask that of their wives, but with the demands of the job, there are a lot of divorces in our industry. A lot."
Garrison compared the time away on assignment to the long seasons endured by her subjects and their families. In Cooperstown, New York, earlier this month, Garrison noted that many of the inductees into the National Baseball Hall of Fame made sure to thank their wives for their patience and support during their careers.
From a row in front of the stage on a scorching August afternoon, Garrison shot photos of Randy Johnson, Pedro Martinez, John Smoltz, and Craig Biggio — athletes she notes were in the middles of their careers when she was beginning hers. She endured as they did. "When I started, I was the same age as the players," she said. "Now I'm old enough to be their mom."