2015 NFL Draft: Jameis Winston To The Buccaneers, Marcus Mariota To The Titans
The first round of the 2015 NFL Draft takes place in Chicago on Thursday.
What to keep an eye on:
Philadelphia Eagles coach Chip Kelly is rumored to be going bananas in an attempt to trade up to get former Oregon QB Marcus Mariota.

Former Florida State quarterback Jameis Winston is expected to go first overall to the Tampa Bay Buccaneers.

Projected first-round pick La'el Collins is reportedly being dropped from draft boards while he waits to talk to the Baton Rouge police about the homicide of his ex-girlfriend (although police officials say he is not a suspect). Updates
The Chargers traded up to take running back Melvin Gordon. Good get, but will it pan out for the Chargers?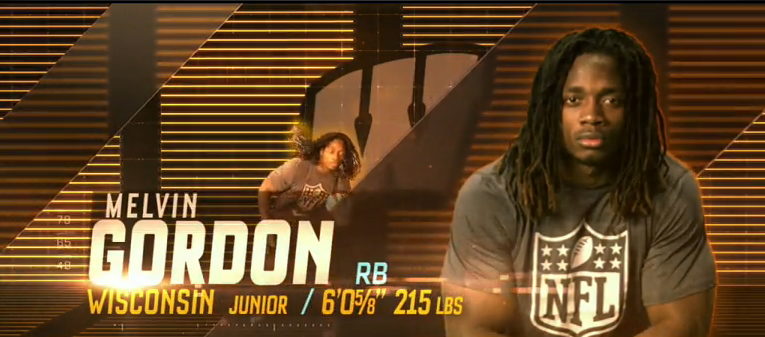 The Dolphins use their pick wisely to nab wide receiver DeVante Parker.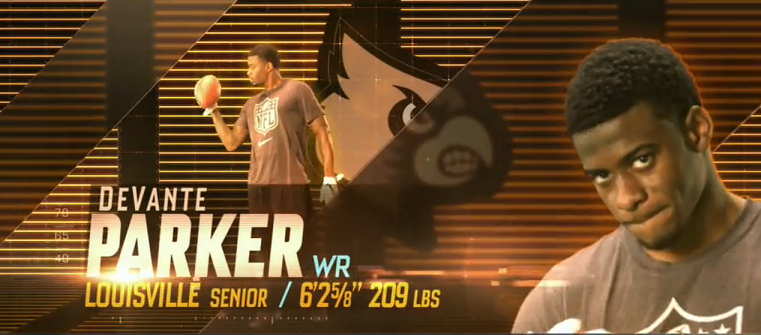 FINALLY, a trade. (Between the 49ers and the Chargers.)
Details:
The Saints get lucky and left tackle Andrus Peat is still available for their first of two first-round picks.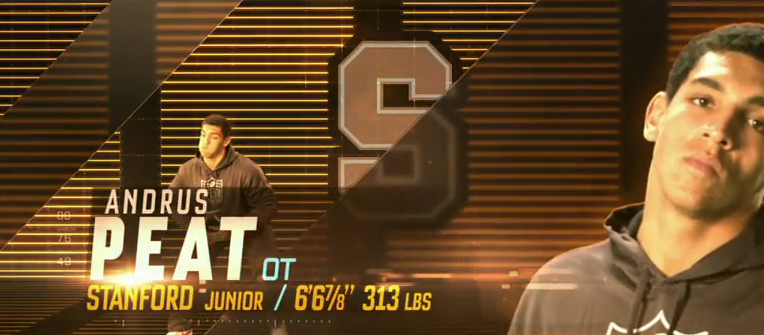 The Browns make a surprisingly... safe pick with defensive tackle Danny Shelton. Congrats, Danny, you're movin' to Ohio!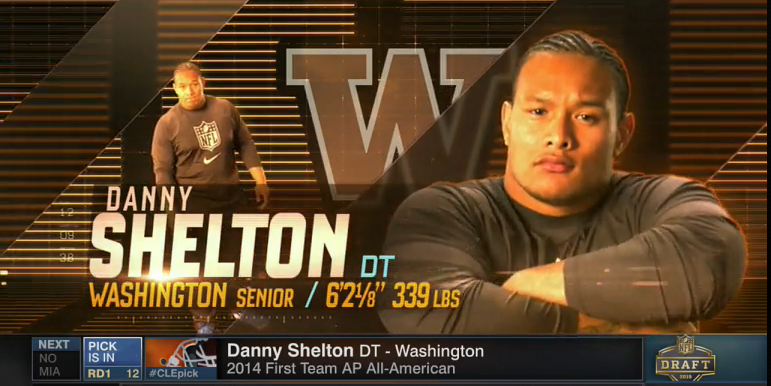 Eleven picks in and still ZERO trades. So far a very predictable draft. Where's the drama?
The Vikings use the 11th pick to take cornerback Trae Waynes.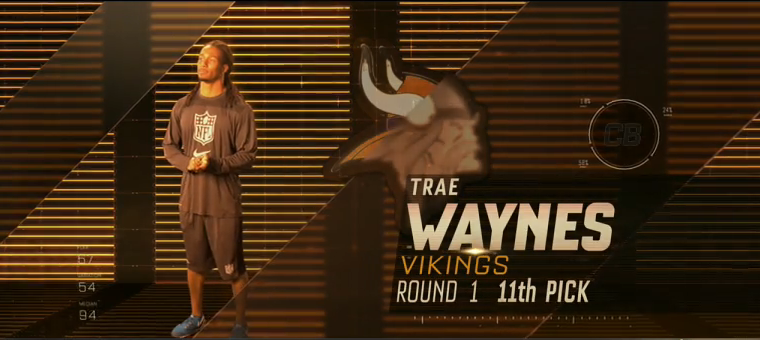 The Rams make a surprising pick and select Todd Gurley. So... does he get an apartment in Missouri or Los Angeles?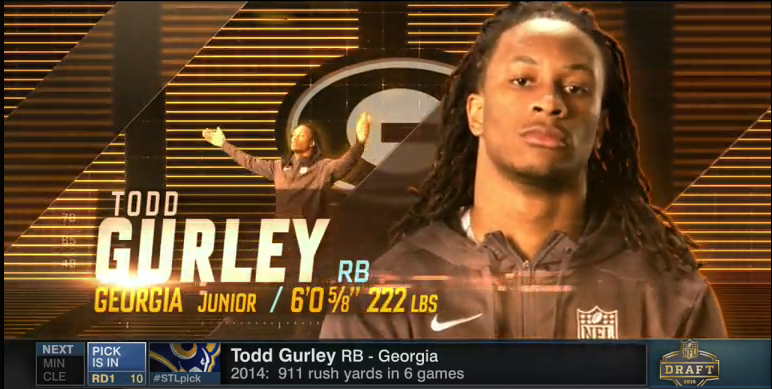 How does Rams running back Zac Stacy feel about his team's pick?
The New York Giants select outside tackle Ereck Flowers with the ninth pick.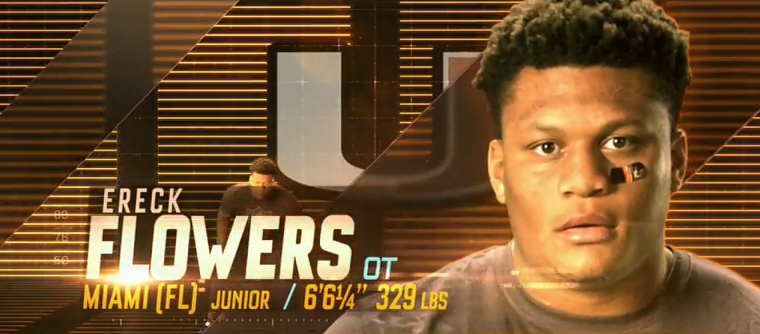 The 49ers chose the middle of the first round in the draft to introduce new alternate uniforms. Behold!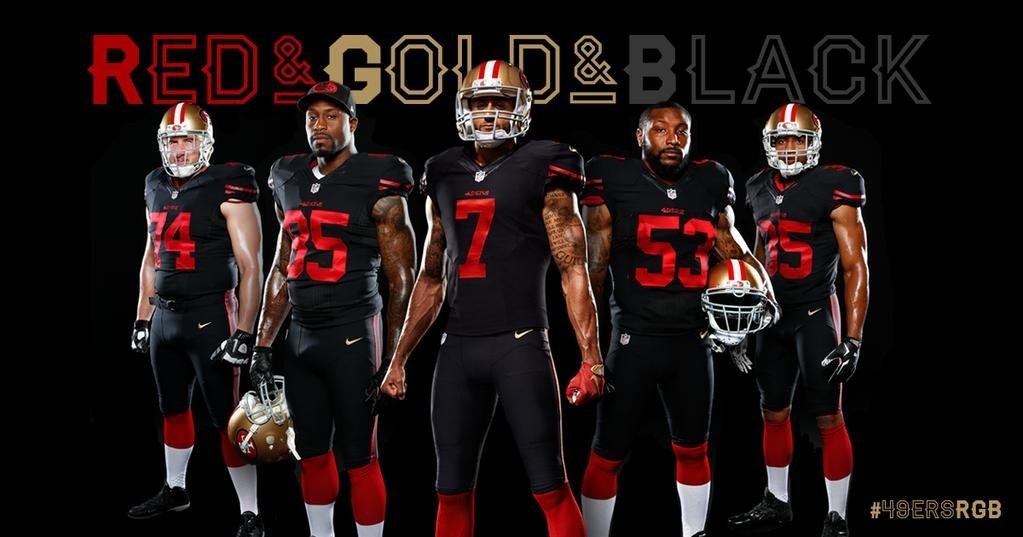 The Falcons leave Todd Gurley on the table and choose outside linebacker Vic Beasley.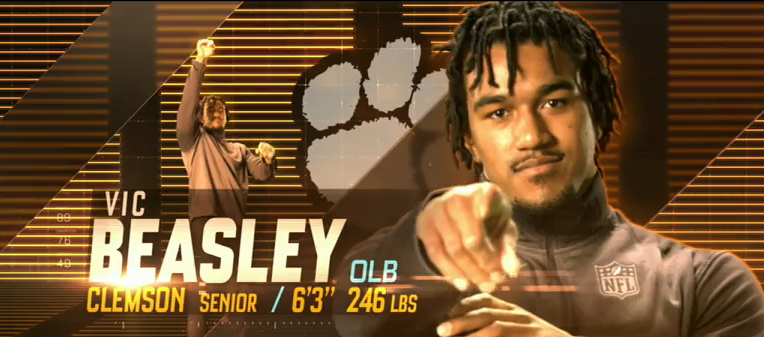 Bears pick wide receiver Kevin White to attempt to catch passes from Jay Cutler.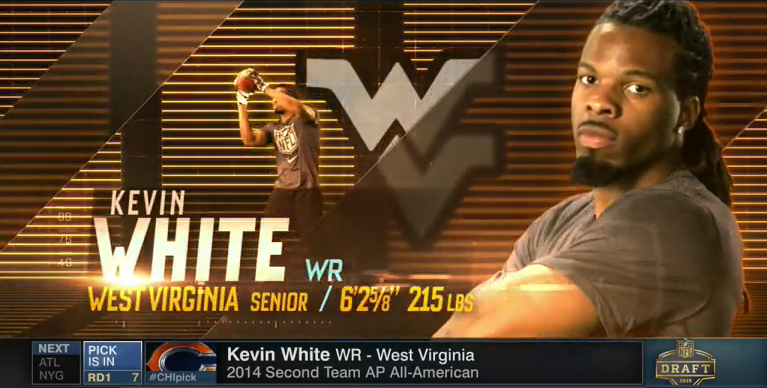 J-E-T-S! JETS! JETS! JETS pick USC defensive end Leonard WIlliams. And Jets fans boo anyway.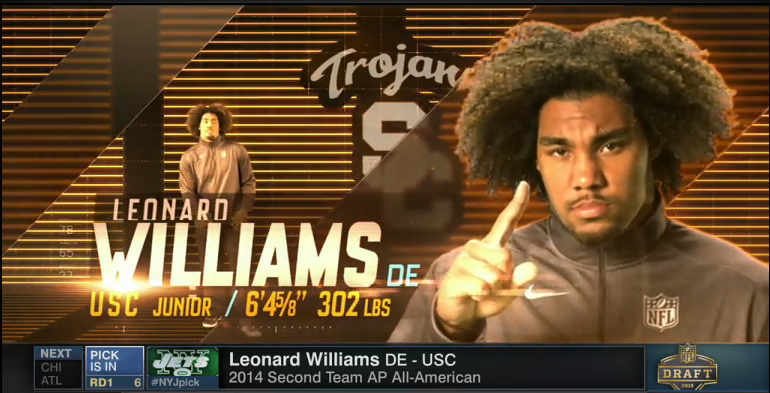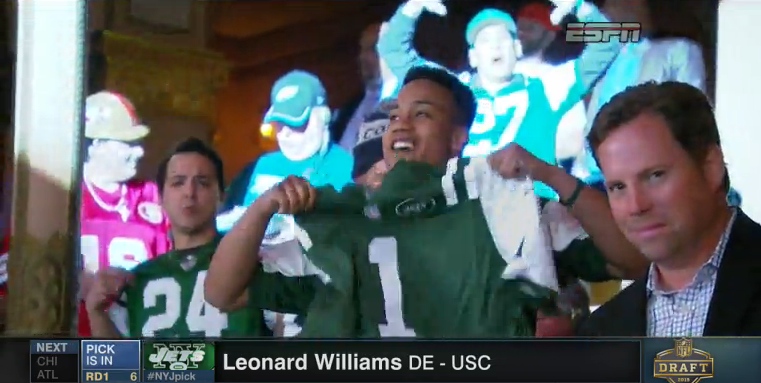 Washington uses their fifth overall pick to take a much-needed offensive tackle: Brandon Scherff.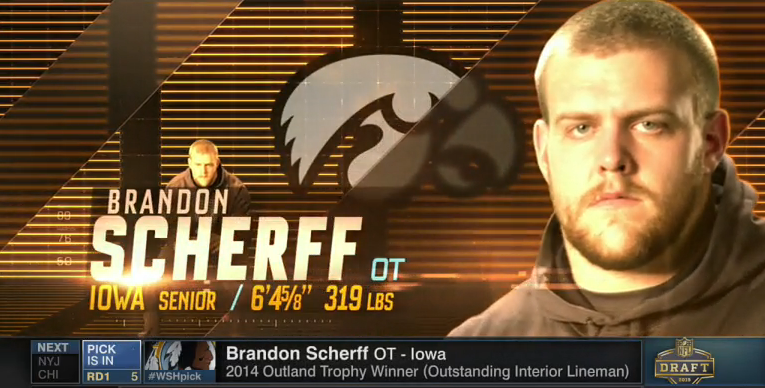 With the fourth pick, the Raiders choose Alabama's superstar wide receiver Amari Cooper.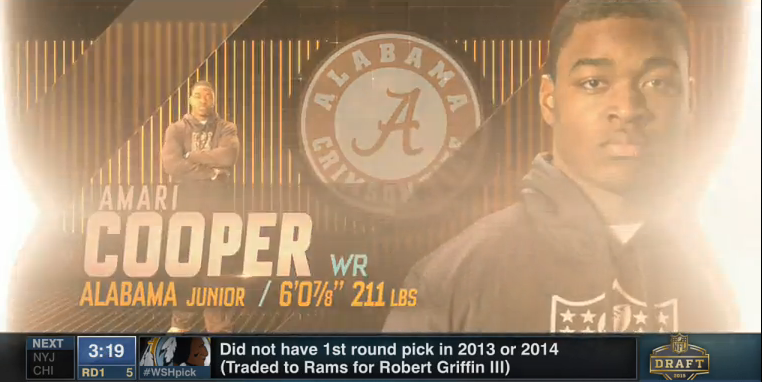 Cooper joins recently signed wide receiver Michael Crabtree. Congrats to you, Derek Carr.
Florida man stays in Florida: Tee Jaguars use the third overall pick to choose Florida defensive end Dante Fowler Jr.
With the second overall pick, the Tennessee Titans choose quarterback Marcus Mariota: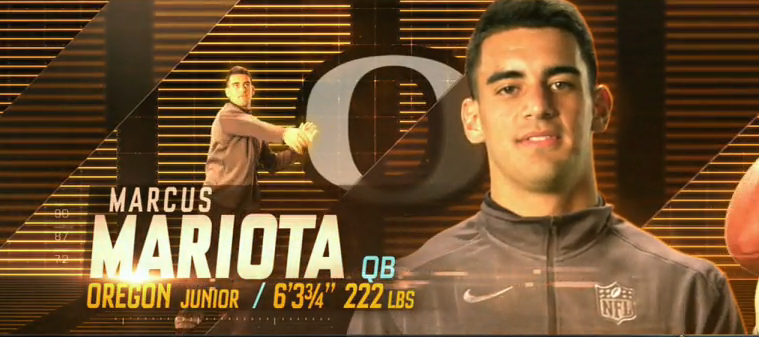 With the first overall pick, the Tampa Bay Buccaneers pick Florida State quarterback Jameis Winston.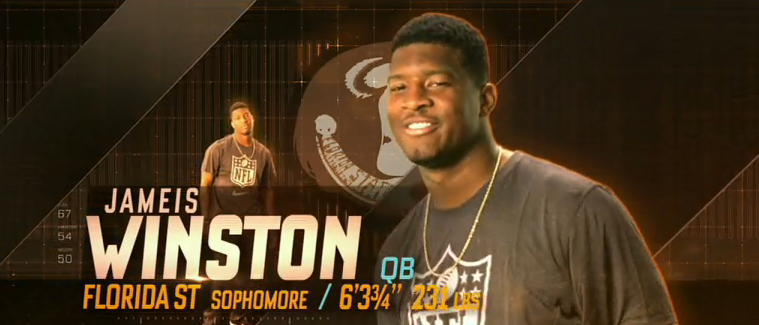 Commissioner Roger Goodell opens the 2015 Draft. As is customary, he is greeted with boos from the crowd.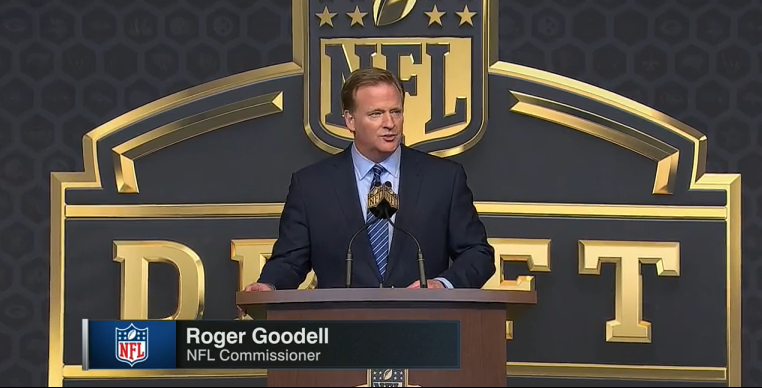 ESPN reporter and Twitter king Adam Schefter will take a break from throwing out his fire tweets tonight, due to his network's request.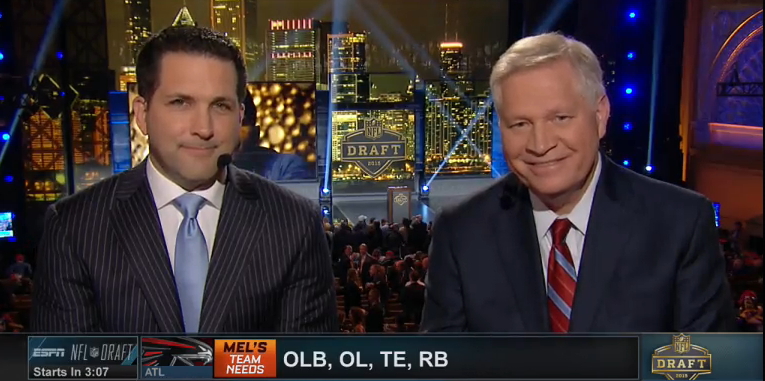 In recent years, fans have grown understandably frustrated with reporters, such as Schefter, tweeting picks before they're revealed on TV.
ESPN's Shelley Smith, who just returned to the network after fighting breast cancer, is in Hawaii as Marcus Mariota waits to get drafted.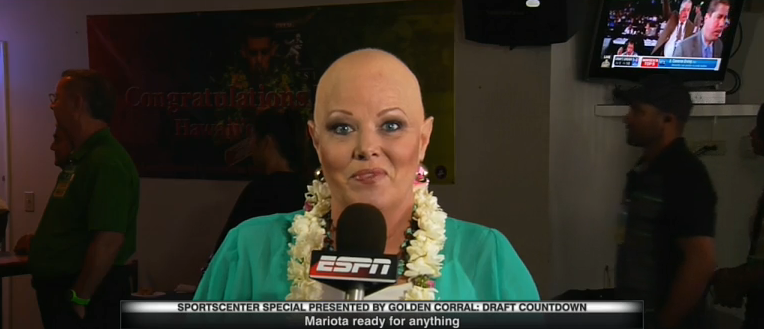 Smith reveals: "Mariota does not watch ESPN."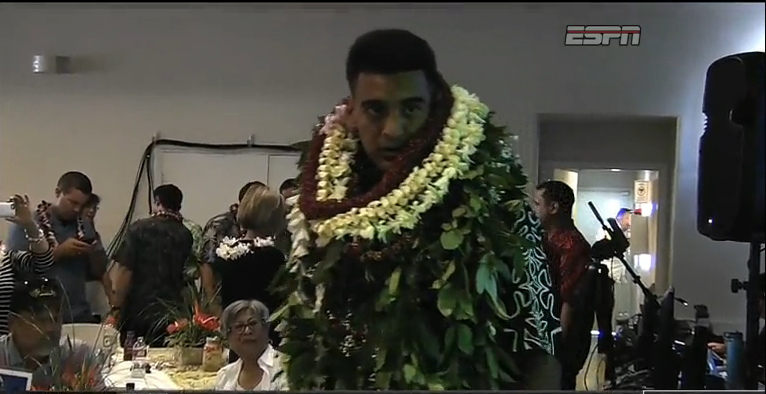 Eagles mania is officially out of control:
Oops. Something went wrong. Please try again later
Looks like we are having a problem on the server.
Should Chip Kelly go all out to get Marus Mariota?
Nope. Don't they already have five quarterbacks?
Oops. Something went wrong. Please try again later
Looks like we are having a problem on the server.
Is Jameis the future of the Buccaneers?
He'll be drafted by another team.
Oops. Something went wrong. Please try again later
Looks like we are having a problem on the server.
Which team is most likely to blow their picks?