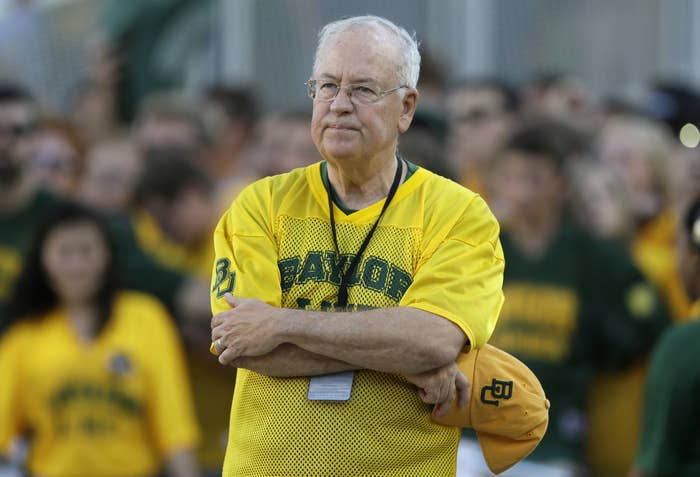 Ken Starr will resign as chancellor at Baylor University one week after resigning as university president following an investigation into the school's handling of sexual assault complaints.
Starr will stay at Baylor as a law professor, according to ESPN.
On Tuesday, Baylor Athletic Director Ian McCaw announced he would resign. Initially, McCaw was only to be "sanctioned and suspended" following the investigation that found football coaches often handled complaints of sexual assaults by players themselves.
Head football coach Art Briles was "placed on indefinite leave with intent to terminate" last week. Former Wake Forest coach Jim Grobe was hired as interim head football coach on Monday.
The university has not made public any additional changes to the football coaching staff following the investigation.
Starr became university president in 2010. He is best known for leading the investigation into Bill Clinton that led to his impeachment vote in the House of Representatives.
The findings of law firm Pepper Hamilton's investigation into Baylor's handling of sexual assaults showed a football coaching staff that actively concealed complaints and a Title IX department that was inadequately equipped to handle complaints.
In 2015, former Baylor defensive end Sam Ukwuachu was found guilty of sexually assaulting a female soccer player at Baylor in 2013. He was sentenced to six months in jail and 10 years of probation.
In March, former Baylor student Jasmin Hernandez filed a Title IX lawsuit against the university claiming the school mishandled her 2012 report that she had been raped by former Baylor football player Tevin Elliott. Elliott was convicted of raping Hernandez in 2014 and will serve a 20-year sentence.