Judge In Aaron Hernandez Trial Tells Victim's Mom Not To Cry On The Stand
Odin Lloyd's mother agreed to remain calm despite testifying about her murdered son.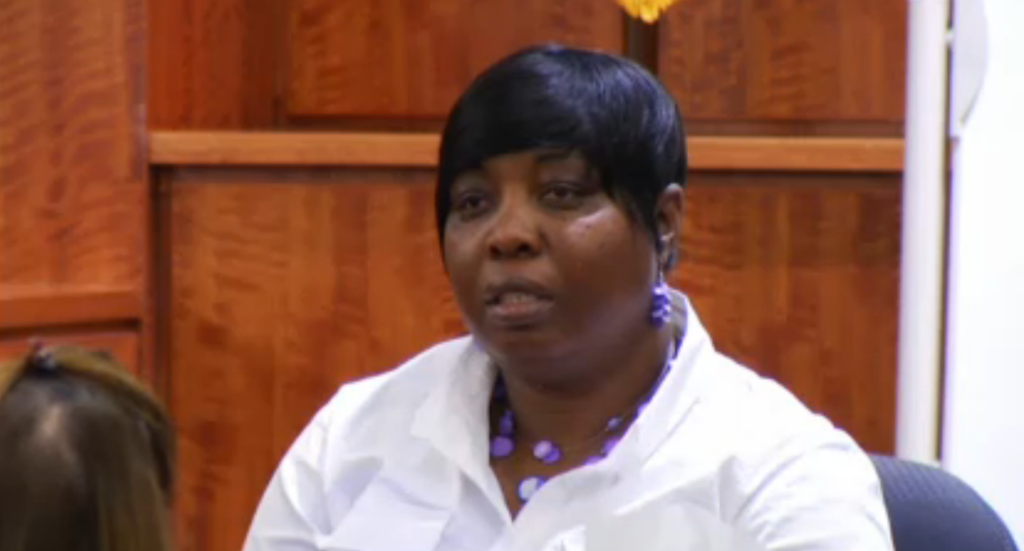 Ursula Ward, mother of victim Odin Lloyd, took the stand on the fourth day of the Aaron Hernandez's first-degree murder trial.
Before beginning her testimony, lawyers discussed how to handle showing sensitive evidence to Ward. Because the jury was not yet present, the lawyers were not required to speak amongst themselves.
After Ward was sworn in, Judge E. Susan Garsh asked her to remain calm and not cry while testifying. Judge Garsh acknowledged that this was a tall order for the mother of a murder victim, but her tone remained stern in an attempt to convey how important it was to the testimony. Ward agreed: "Yes, your honor."
Ward was shown a photo of Lloyd taken by medical examiners after his death. Prior to her testimony, Hernandez's defense attorney objected to use of that specific photo to identify him.
Hernandez's team said that the prosecution was attempting to elicit an emotional response in order to influence the jury, but the prosecutors maintained that Ward could maintain composure when shown the photo. The defense called it a "cruel and unnecessary" act by the prosecution, but Judge Garsh decided it was appropriate. the judge said, however, that if Ward became emotional at any time on the stand — but particularly when shown photos of her deceased son — attorneys would go to sidebar.
Ward remained calm and composed while on the stand, during which she testified that she had not met Aaron Hernandez. Prosecutors will use her testimony to disprove the defense's argument that Hernandez and Lloyd were close companions.
Before Ward took the stand, Lloyd's girlfriend, Shaneah Jenkins, concluded her testimony. Her sister Shayanna, Aaron Hernandez's fiancée, was in attendance for the first time during her testimony that spanned three days. Shaneah testified that Hernandez and Lloyd liked to smoke marijuana together, but maintained that she was unaware of any close relationship between the two.