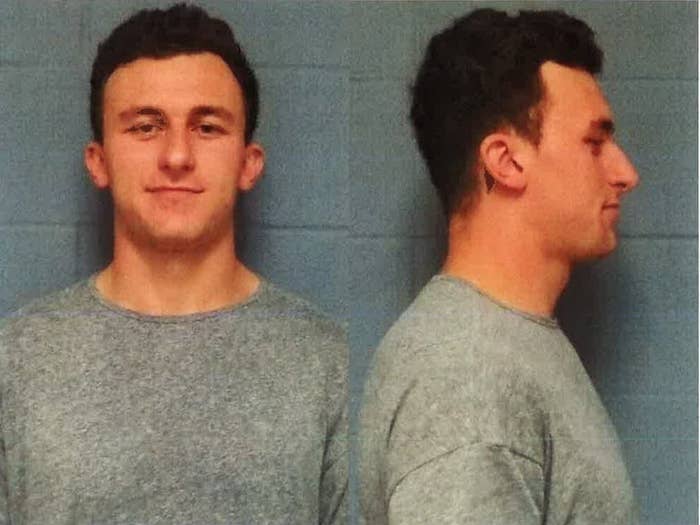 Former Cleveland Brows quarterback Johnny Manziel turned himself in to police Wednesday on a misdemeanor assault charge, the Highland Park Police announced.
Manziel was released on $1,500 bond. He is scheduled to be arraigned in Dallas County on Thursday.
The former Browns and Texas A&M quarterback is accused of assaulting his ex-girlfriend in January. In an affidavit, she accused him of rupturing her eardrum. She has a protective order against Manziel.
Manziel was dropped by the Browns in March after two seasons in the NFL. He had completed rehab for alcohol abuse in early 2015.
This offseason, Manziel has been dropped by two agents, both citing his reckless behavior.
The misdemeanor assault charge carries up to a year of jail time and a $4,000 fine.