Earlier today, Ray Rice won his appeal against his indefinite suspension from the NFL and was immediately reinstated to the league.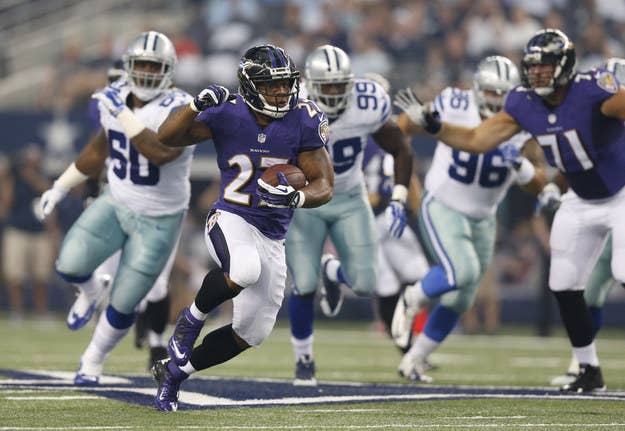 In conjunction with the news of Rice's reinstatement, ESPN has released Janay Rice's full account of what happened between her and her husband that night.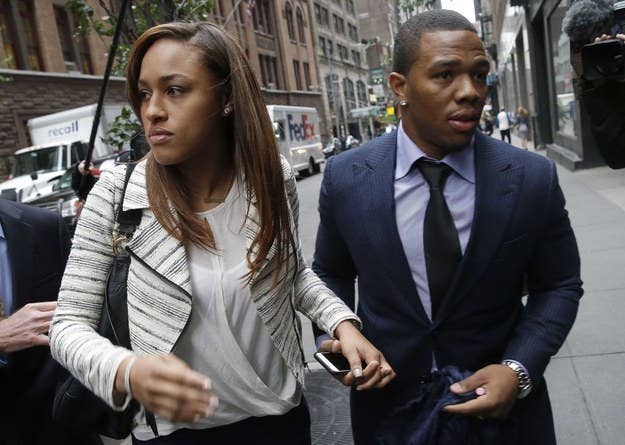 In her account, told to ESPN's Jemele Hill, Janay Rice gives background on the day leading up to the incident, then explains what she remembers:
After the club, our friends from Baltimore, Ray and I decided to go to the late-night restaurant in the casino. Ray and I were bickering. We were drunk and tired and while I know that some people may find it hard to believe, none of the six of us can remember exactly what Ray and I were arguing about. It was that insignificant.

As we were arguing, he was on his phone and not looking at me. I went to reach for his phone, and when he grabbed it back, he spit at me and I slapped him.

We got into the elevator and what happened inside is still foggy to me. The only thing I know -- and I can't even say I "remember" because I only know from what Ray has told me -- is that I slapped him again and then he hit me. I remember nothing else from inside the elevator.

The next thing I do recall is being in the casino lobby, surrounded by cops.
Rice's account provides details about their relationship before, and immediately following the elevator incident.
Janay tells the story of how she and her future husband met as teenagers, eventually turning their friendship into a relationship while Ray Rice was at Rutgers. She mentions an often-ignored challenge for wives of NFL players, discussing how difficult it is to transition to a strange, new city and build an identity and life for herself. Rice says that "until this past year, that first one in Baltimore was the most difficult in our relationship. After their daughter Rayven was born, the couple entered premarital counseling as a precautionary measure to set themselves up for success.
Rice explains: "Even though counseling has a certain stigma among both men and women -- especially in the African-American community -- Ray and I wanted to work toward building better communication between us."
In Janay's account, she says Ray immediately told her mother what had happened. She also reports that he was upfront with NFL Commissioner Goodell in their initial meeting.
In Ray Rice's reinstatement ruling, Judge Barbara S. Jones ruled that Rice had in fact been honest with Goodell from the beginning. Goodell has claimed that he had been misled about the serious nature of the incident, and claimed Ray Rice's punishment was made more severe when the security video from the elevator showed exactly how violent it had been. Judge Jones' ruling sides with Ray Rice, determining that he'd been punished twice for the same incident.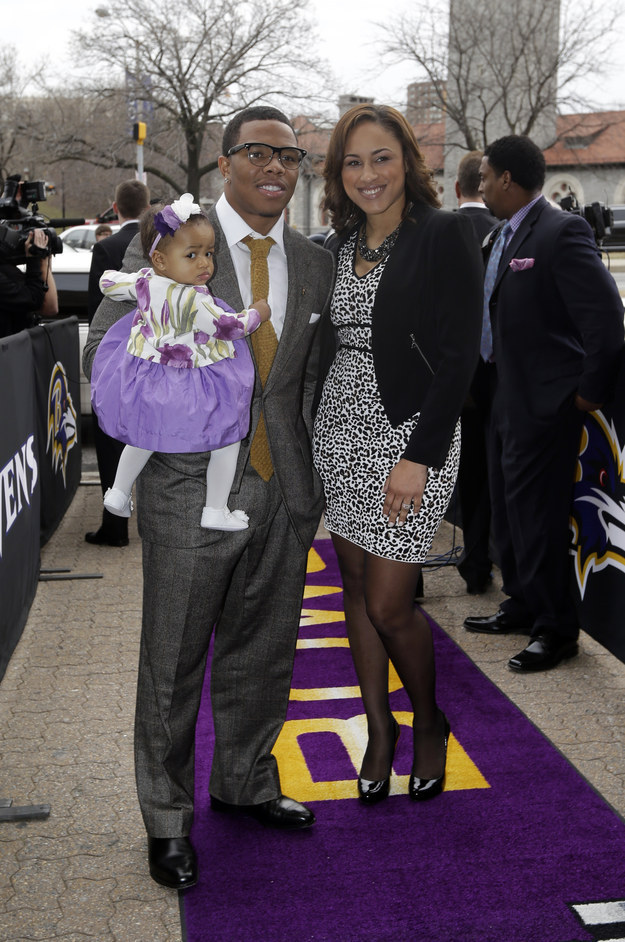 Rice tells ESPN how she and her husband immediately reacted to the full video's release. In the months leading up to it, they'd tried to be careful and avoid triggering images and video of the incident:
I heard Ray on the phone, and based off the way he responded, I thought somebody had died.

When he got off the phone, he told me the whole video had been released. I just went into a shell. I started crying. We knew it was going to be another media storm. We didn't know what to do.

I sent out a text to everybody close to me: "The video's out. I would ask you not to watch it." I know some of them probably did. But I refused to.
Janay Rice says she struggles to define herself within her own relationship, and prods at outside opinions that are quick to label her themselves:
I still find it hard to accept being called a "victim." I know there are so many different opinions out there about me -- that I'm weak, that I'm making excuses and covering up abuse -- and that some people question my motives for staying with Ray.

However, I'm a strong woman and I come from a strong family. Never in my life have I seen abuse, nor have I seen any woman in my family physically abused. I have always been taught to respect myself and to never allow myself to be disrespected, especially by a man. Growing up, my father used to always tell my sister and I, "We don't need a man to make us, if anything it's the man who needs us."
The nine months since the incident between Janay and Ray Rice have been filled with speculation, scandal, and subjective suspensions. In her account to ESPN, Janay Rice gives interested readers an opportunity to understand her and her family in context