Serena Williams, who won three major tennis titles in 2015, was named Sportsperson of the Year by Sports Illustrated on Friday.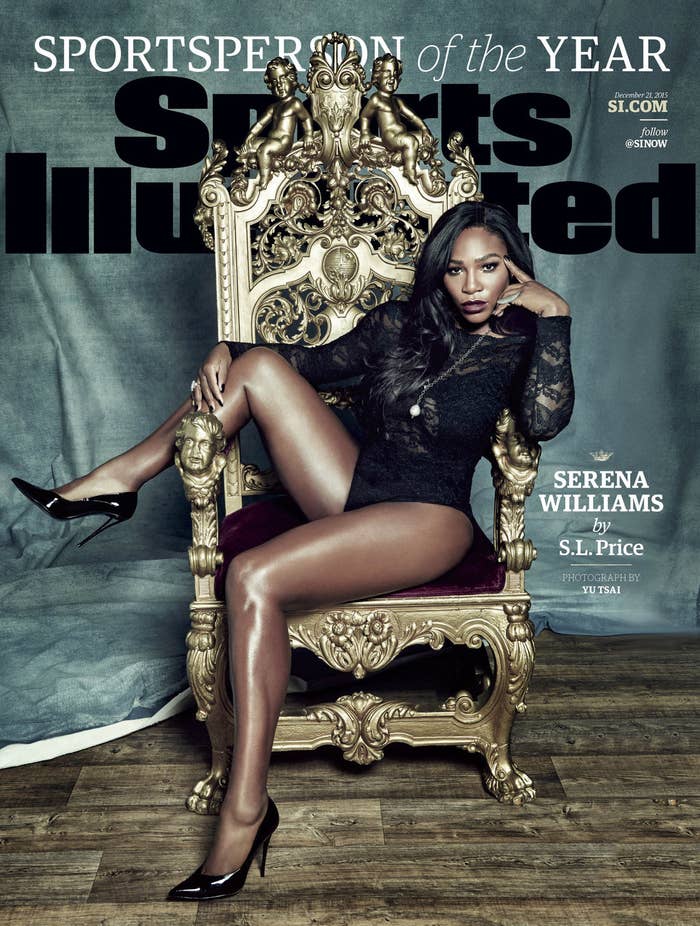 Williams is the first solo woman to win SI Sportsperson (referred to most years as "Sportsman of the Year") since Olympian Mary Decker won in 1983.
Regardless of Williams' accolades, some fans of horse racing were furious that Triple Crown winner American Pharoah was, as they put it, "snubbed" for the award normally reserved for humans.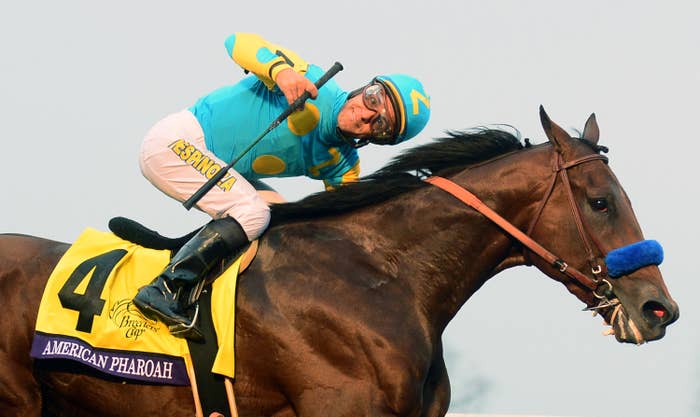 "Once again, Thoroughbred horse racing has been denied by mainstream sports media," screamed a byline-less post at horseracingnation.com.
I am disappointed to announce Triple Crown and Grand Slam Champion American Pharoah has not been named Sports Illustrated's Sportsman of the Year Award for 2015. Instead the award went to tennis star, Serena Williams. Despite an overwhelming victory in the fan vote by American Pharoah, maybe this sad announcement should come as no real surprise. [...] Sports Illustrated, your agenda is showing."

Other fans on Twitter decried Sports Illustrated's refusal to count horse racing as a legitimate sport and claimed to intend to cancel their subscriptions to the magazine.

It is true that American Pharoah won the SI fan vote for Sportsmammal of the Year, but a magazine's editorial decisions are not a democracy, and Serena was given the title over the horse.

It's probably safe to say that jockey Victor Espinoza could tell American Pharoah [sic] that he won the award anyway.
However, despite a small but passionate showing from the horse racing contingent, Williams suffered no shortage of praise for her award.
Carli Lloyd, who scored a hat trick in the Women's World Cup, tweeted her congratulations to Williams. Scandal's Kerry Washington tweeted that Williams' cover — which she directed herself, according to Sports Illustrated — was "everything."
"I do want to be known as the greatest ever," Williams told S.L. Price in the cover story.
"To many she already is," Price wrote. "But that's not the sole reason why we arrive, now, at this honor. It's also because Williams kept pushing herself to grow, to be better, and tennis was the least of it. The trying is what's impressive. The trying is why we are here."