Draymond Green was arrested for assault in Michigan on Sunday, according to a court document.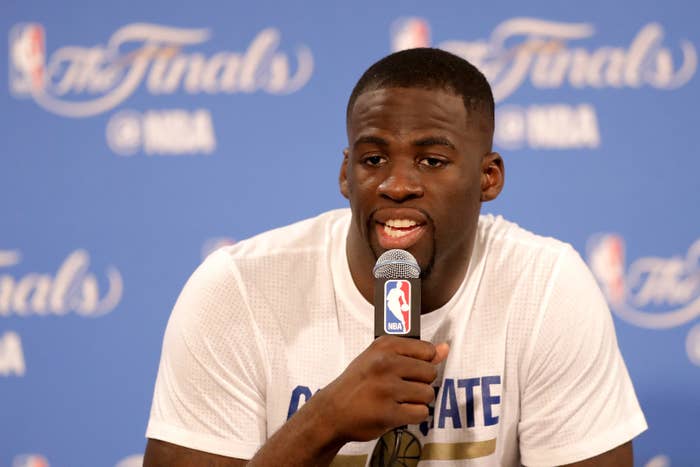 Green is a Michigan native and attended Michigan State, in East Lansing.
A court document says Green was arrested at 2:28 AM Sunday morning for assault or assault & battery. He was released on $200 bond.
East Lansing Lieutenant Scott Wrigglesworth told BuzzFeed News the altercation was with another male, who was uninjured. Wrigglesworth described it as "a beef between two guys." Charges have been sent to the City Attorney, who told BuzzFeed News he has not received official paperwork.
Green has 10 days to return to East Lansing to be arraigned. According to Green's Snapchat, he was in Manhattan Monday morning.
Wrigglesworth said Green's mugshot will be released soon, but that he might not get to it today. "There are a lot of other photos of him out there," he said.
Green was drafted by the Warriors in 2012 and is a member of the 2015 NBA Championship team.
The Warriors quickly released a statement regarding Green:
"We are aware of news involving Draymond Green in Michigan over the weekend. At this point, we are collecting information and will have no further comment until we have a better understanding of the situation."
An NBA spokesperson referred BuzzFeed News to the Warriors' statement.