The Warriors' golden season came to a historic end in Oakland on Wednesday night with a 125-104 win over the Memphis Grizzlies to seal the record for most-ever wins in an NBA season.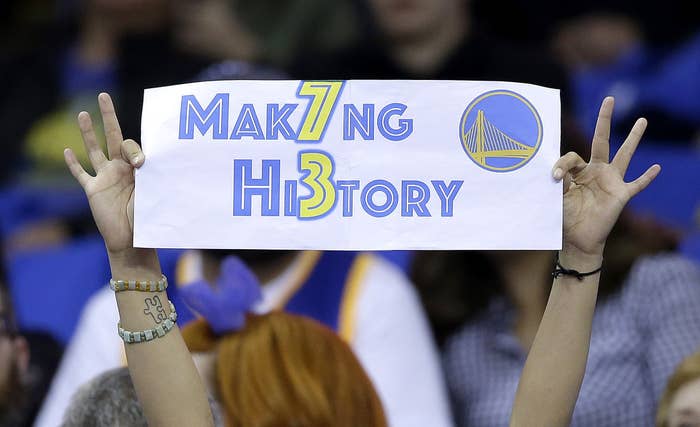 The reigning NBA champions broke the 72-win record held by the 1995-96 Chicago Bulls, the NBA super-team led by Michael Jordan, Dennis Rodman, Scottie Pippen, and current head coach of the Warriors, Steve Kerr.
The Warriors finished the season without losing back-to-back games, a first in NBA history.
Steph Curry recorded 10 three-pointers in the win over the Grizzlies to finish with 402 threes for the season, demolishing the record he set in the previous season of 286 three-pointers.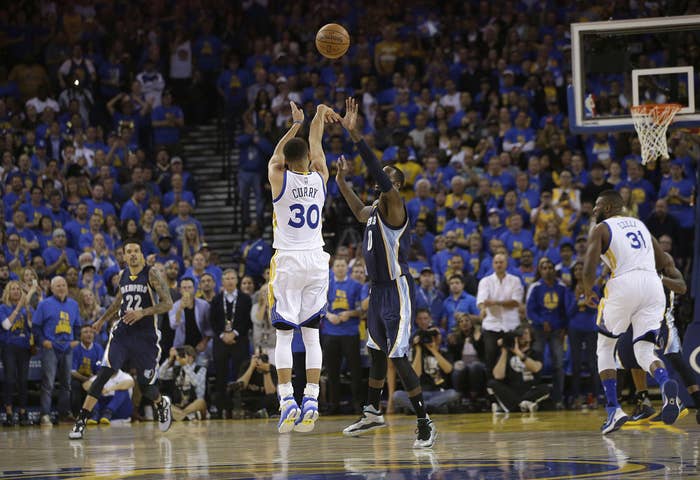 Warriors shooting guard Klay Thompson finished the season with 262 three-pointers for the season, giving him the third-highest total in a season, breaking... Curry's 2012-2013 record.
The Warriors as a team finished the season with 1,076 three-pointers. They are the first team to finish a season with more than 1,000 threes.
Throughout the historic season, comparisons have been made between the '96 Bulls and the '16 Warriors. Second-year Warriors coach and '96 Bulls player Steve Kerr has joked that he doesn't know which team is "them" and which is "us."
After the game, Chicago native President Barack Obama congratulated the Dubs.
Along with a couple other guys:
A few hours south, to complete one of the most memorable nights in recent NBA regular season history, the Lakers sent their star shooting guard Kobe Bryant into retirement after 20 years for the franchise.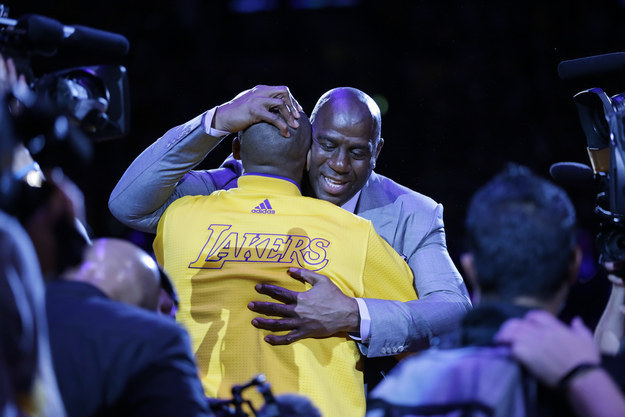 The Warriors head into the first round of the NBA playoffs as the first seed in the Western Conference, facing the Houston Rockets.