Two Football Players, Ages 9 And 17, Die After Collapsing On Field
A high school football player in Kansas died of brain swelling on Tuesday evening.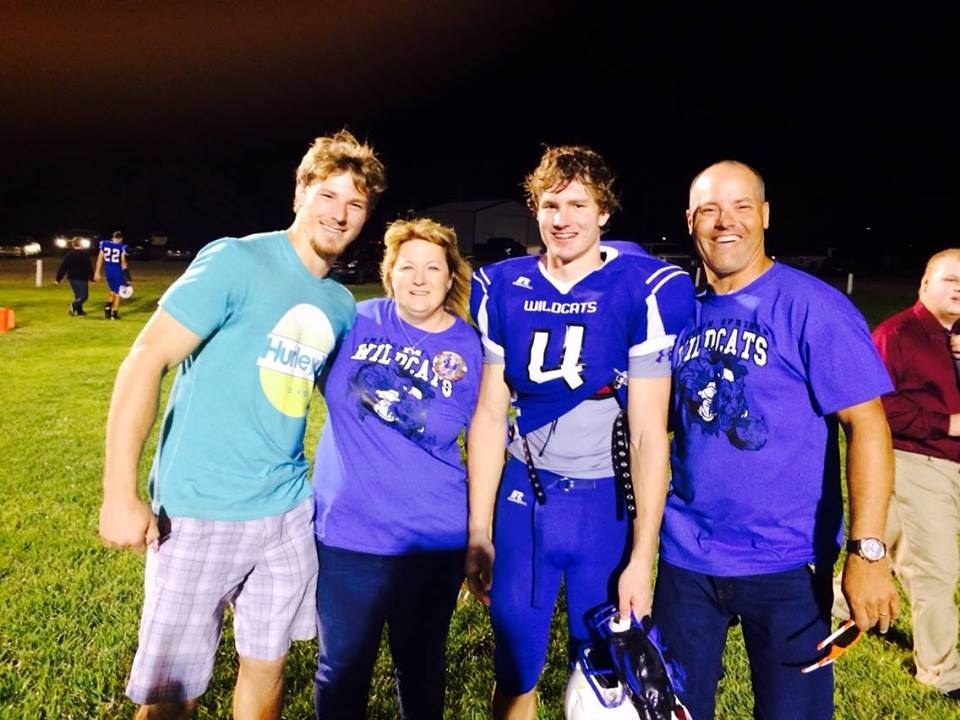 A high school football player died Tuesday in Sharon Springs, Kansas, just after scoring a touchdown in a playoff game.
Luke Schemm, a 17-year-old senior at Wallace County High School, was airlifted to a hospital in Denver, Colorado, after collapsing on the field. Schemm is a multi-sport athlete plays basketball and fullback and middle linebacker for the football team, according to MaxPreps.com.
On Facebook, Schemm's father, David, posted that his son died after he "suffered trauma to the brain, causing it to swell an shut off blood flow to the brain."

"Thank you to everyone for your prayers an reaching out to [us]," he added. "Please continue to reach out to us, it is going to be a very difficult time for us, an we will only be able to make it thru with the help of God, family, friends, an community."
In an email, a spokesman for the Kansas State High School Athletics Association told BuzzFeed News they were not authorized to answer whether or not Schemm took any hits to the head during the game. The same spokesman earlier told Wichita-based KAKE News that "officials didn't see Schemm sustain any head contact during the game."
Meanwhile, in Ohio on Monday night, a nine-year-old football player died during a non-contact practice. Wyatt Barber collapsed on the field, and died shortly after at a nearby emergency room. A cause of death has not yet been determined.
Consistent numbers of high school football deaths are difficult to determine, due to distinction between injuries directly related to football — such as an injury immediately caused by a hit — and non-direct injuries like brain swelling after the game or heat stroke during summer practices.
In 2014, there were "six fatalities directly related to football," and ten from "indirect" causes. Five players died from cardiac issues.