Cleveland Cavaliers fans had no problem taking a sick day Wednesday to support their team following the Cavs' first NBA Finals victory in franchise history and the city's first professional sports championship since 1964.
An estimated 1.3 million people crammed into downtown Cleveland for a parade. Fans flooded the streets, making it exceptionally difficult for the parade to actually, you know, drive down the street.
Near the beginning of the route, some Cavaliers fans were so eager to catch a glimpse of their team they scaled the outside wall of a parking garage.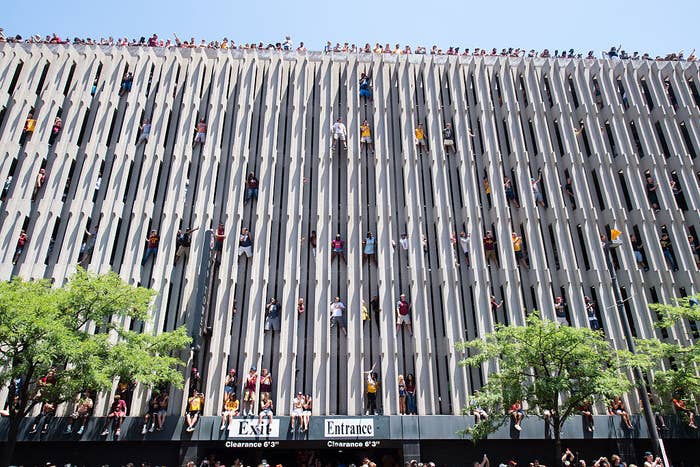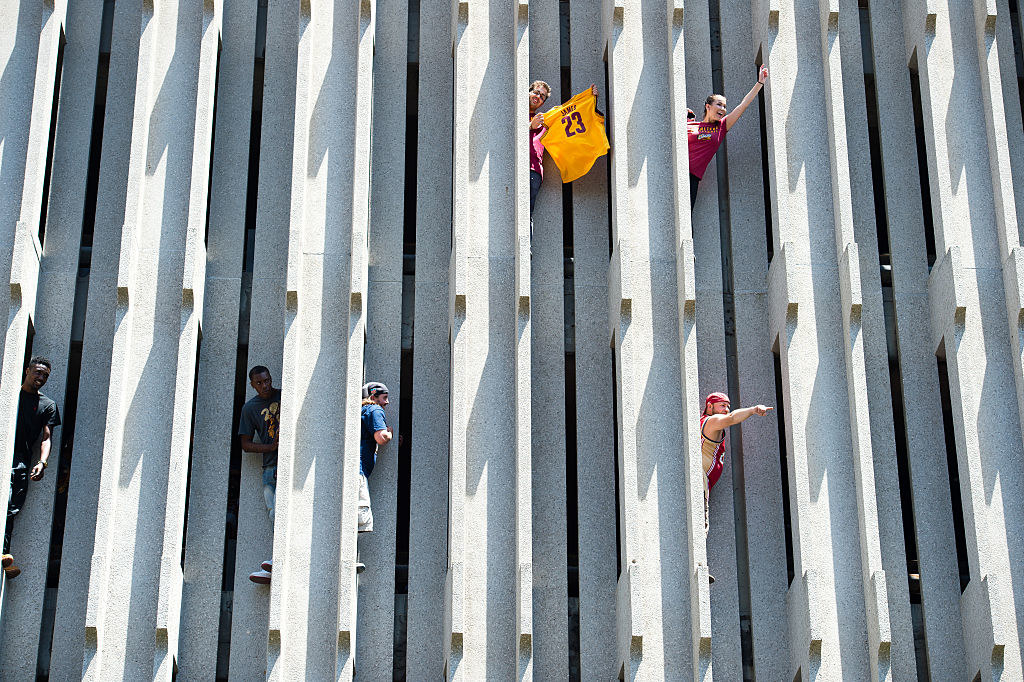 It was also the fourth day in a row JR Smith was spotted shirtless. During the ceremony at City Hall, Smith admitted he hadn't worn a shirt since the Finals postgame on Sunday.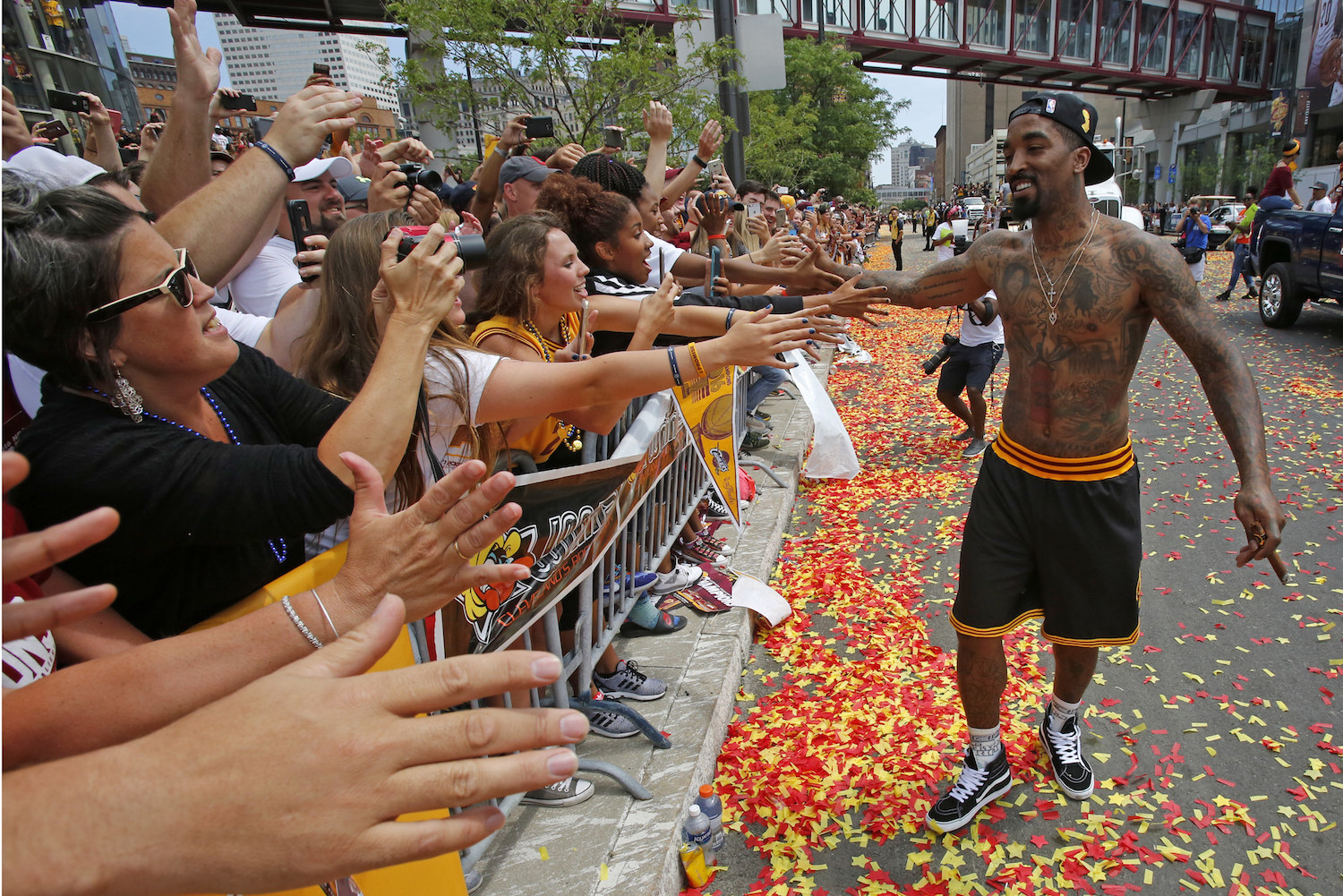 The parade and ceremony lasted five hours. Of course, with that many people packed into a few city blocks, there were bound to be a few kids separated from their parents, as the Cleveland police helpfully noted on Twitter.
Eventually, the Cavs made it to City Hall, where they were presented with the keys to the city.
Despite all the hype about LeBron coming back to Cleveland to win one for his home state, he stuck to joking about and thanking his teammates in his lengthy victory speech.
So now, 52 years after the city's last pro sports championship, the Cavaliers enter the offseason as the NBA's reigning top team. The City of Cleveland and Cavaliers fans made sure to show up for it.