ESPN has removed former MLB pitcher and current baseball analyst Curt Schilling from an assignment calling this week's Sunday Night Baseball game between the Cubs and the Dodgers after he tweeted a photo comparing Islamic extremists to Nazis on Tuesday.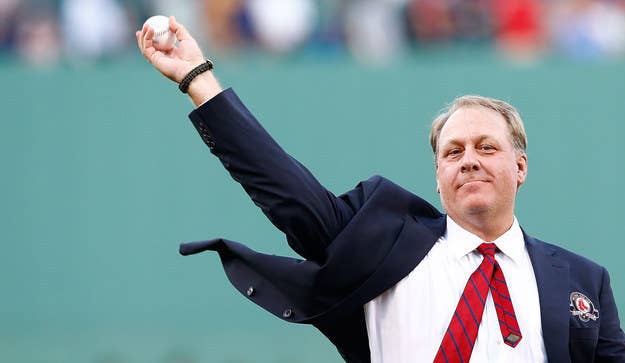 Shortly after Schilling tweeted, then deleted the image, ESPN announced Schilling had been taken off assignment for the Little League World Series, "pending further consideration."
Schilling, who was hired by ESPN in 2010, tweeted and posted to Facebook this photo Tuesday afternoon: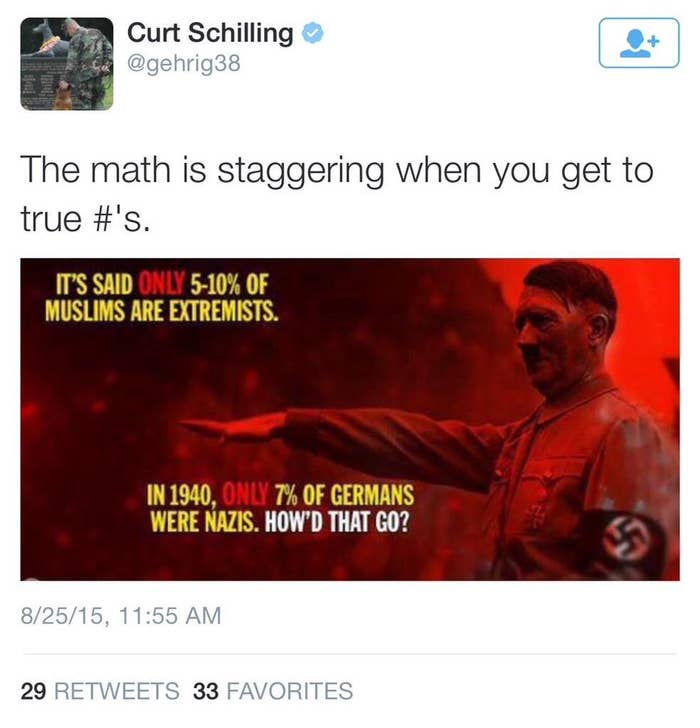 ESPN called the sentiment "completely unacceptable," and said it "in no way represents our company's perspective. We made that point very strongly to Curt."
In November 2014, Schilling was involved in another Twitter-related controversy when he argued with fellow ESPN colleague Keith Law about creationism versus evolution. Law, on the side of evolution, was briefly suspended from using Twitter for calling out his colleague on a public forum.
Schilling is best-known for his performance during the 2004 ALCS, during which his injured ankle bled through his sock while he was on the mound. At the end of and after his career as a pitcher, Schilling ran a video game company that borrowed and ultimately lost $75 million from the state of Rhode Island.
Schilling announced early last year that he had been diagnosed with throat cancer, citing smokeless tobacco, which is commonly used by MLB players, as the cause. In August 2014, he announced his cancer was in remission.
On Tuesday, Schilling tweeted that his tweet was "a bad decision."