Domestic Violence Charges Dropped Against NFL Player
The case against Carolina Panther Greg Hardy, who was charged with throwing his former girlfriend onto a couch covered with guns, has been dismissed.
Prosecutors have dropped the case against Carolina Panthers defensive end Greg Hardy, Jonathan Jones of the Charlotte Observer reports.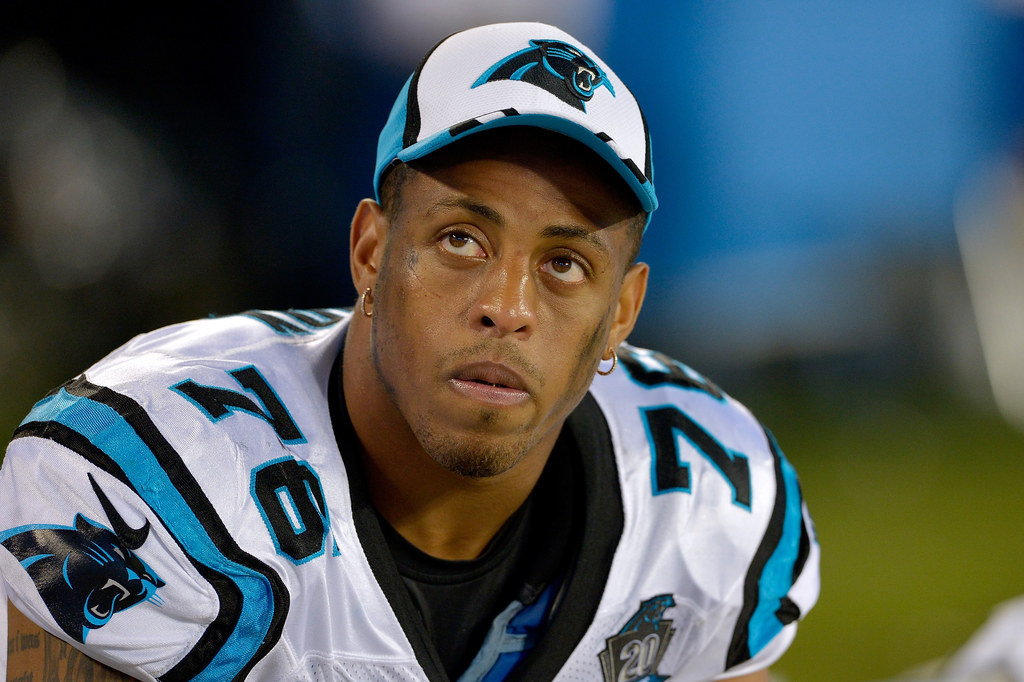 In July, a North Carolina judge found Greg Hardy guilty of assaulting and threatening his former girlfriend. The victim, Nicole Holder, said that Hardy threatened to kill her and threw her onto a couch covered in guns.
Under North Carolina law, Hardy had the right to appeal immediately and be tried in front of a jury. That trial was set to begin today.
The district attorney said the charges were dropped because Holder "made herself completely unavailable," Jones reported. The DA said they made multiple attempts to produce the allege victim in court, but had no luck finding her at her last-known employer and home address.
Under the NFL's new personal conduct policy, Hardy remains on the commissioner's exempt list—a kind of limbo between suspension and not. He receives his salary in full, but is not allowed to play for the team. Though Hardy's criminal charges have been dismissed, the NFL can still punish him under their new policy.
"His status remains unchanged until we fully review the matter," the NFL said in a prepared statement.
Last year, Commissioner Goodell promised to take a tougher stance on domestic violence incidents around the league, and the new minimum suspension is six games for a first offense. However, Hardy was both convicted by a judge and dismissed in front of a jury, so the NFL could grant itself some flexibility.
Hardy is likely to become a free agent this offseason, so executives of potential teams are likely to be closely watching the NFL's course of action.