Dallas Cowboys' Greg Hardy Suspended 10 Games Without Pay
The NFL announced Hardy, who was accused of domestic violence in 2014, will not play until Week 12 of the 2015–2016 season.
Greg Hardy, who signed a one-year, $11.3 million contract with the Cowboys during this offseason, has been suspended without pay for 10 games, the NFL announced today.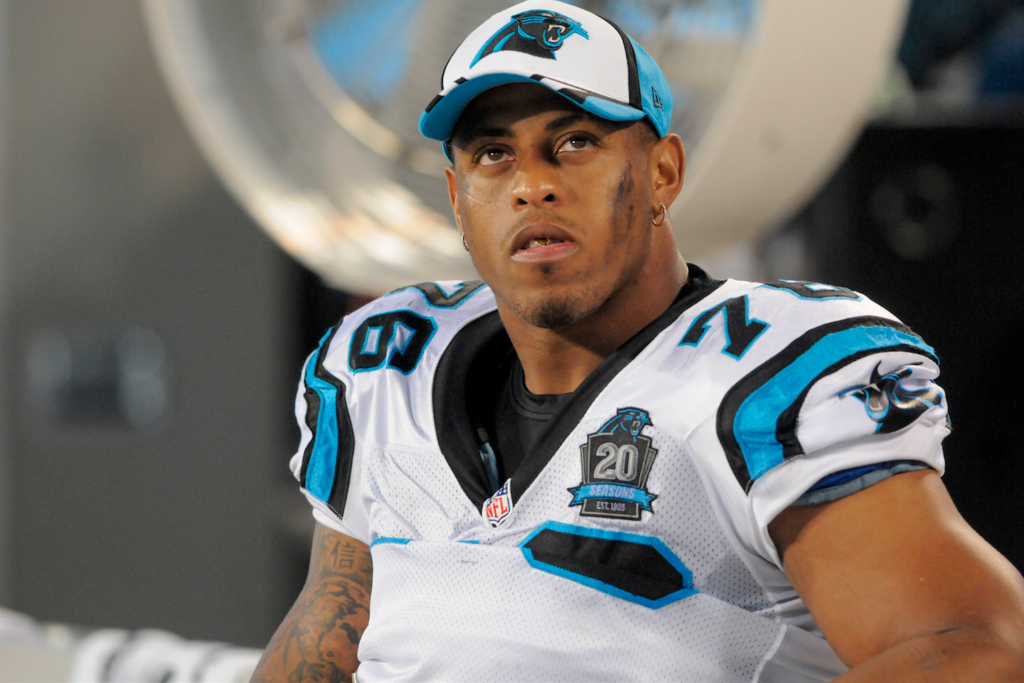 NFL's new senior vice president and special counsel for investigations Lisa Friel, whose background is in sexual misconduct investigations, completed the investigation into 2014 domestic violence allegations against Hardy.
Criminal charges against Hardy in North Carolina were dropped earlier this year when the victim, Nicole Holder, refused to cooperate. Law enforcement officials believe Holder and Hardy have reached a private settlement and her silence is a condition of that agreement.
The NFL said they made "numerous efforts to interview Ms. Holder."
During interviews with Hardy, the NFL determined he "failed to provide complete and accurate information to NFL investigators and members of the NFL staff.
The NFL's investigation found evidence of four different violations of their Personal Conduct Policy:
First, he used physical force against her which caused her to land in a bathtub.

Second, he used physical force against her which caused her to land on a futon that was covered with at least four semi-automatic rifles.

Third, he used physical force against her by placing his hands around Ms. Holder's neck and applying enough pressure to leave visible marks.

And fourth, he used physical force to shove Ms. Holder against a wall in his apartment's entry hallway.
In light of the results of the investigation, NFL Commissioner Roger Goodell said the following:
The use of physical force under the circumstances present here, against a woman substantially smaller than you and in the presence of powerful, military-style assault weapons, constitutes a significant act of violence in violation of the Personal Conduct Policy.
"[Hardy] should understand that another violation of this nature may result in [his] banishment from the NFL," Goodell added.
Hardy will reportedly appeal the suspension.
Hardy's first game with the Cowboys will be in Week 12 against the Panthers, his former team.
He has not played in a game since Week 1 of the 2014 season.
Read the full release here.