The Cleveland Cavaliers are NBA Champions for the first time in franchise history following a tense 93–89 win in Game 7 against the Golden State Warriors in Oakland.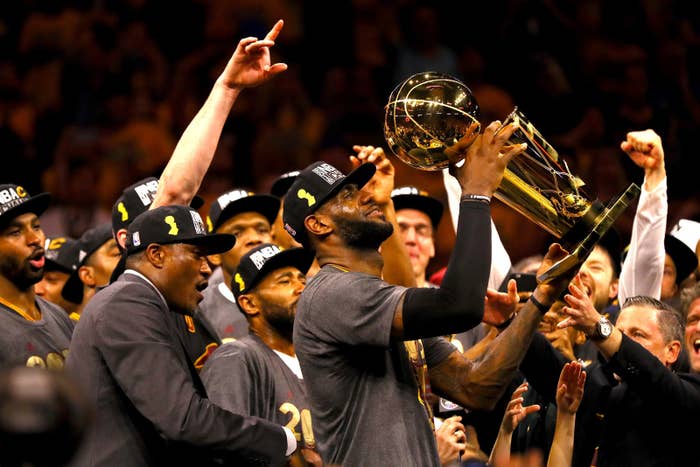 The Cavaliers are the first team in NBA history to come back from a 3–1 deficit in the seven-game series.
The Cavs' win ends the city of Cleveland's championship drought, dating back to 1964 with a Cleveland Browns NFL Championship win (preceding the first Super Bowl by three years).
This is LeBron James' third championship, and his first for Cleveland. The Cavs' previous two Finals appearances — 2007 and 2015 — were led by James, who left Cleveland for the Miami Heat in 2010. James returned to the Cavaliers in 2015 with the goal of winning a championship for his home state.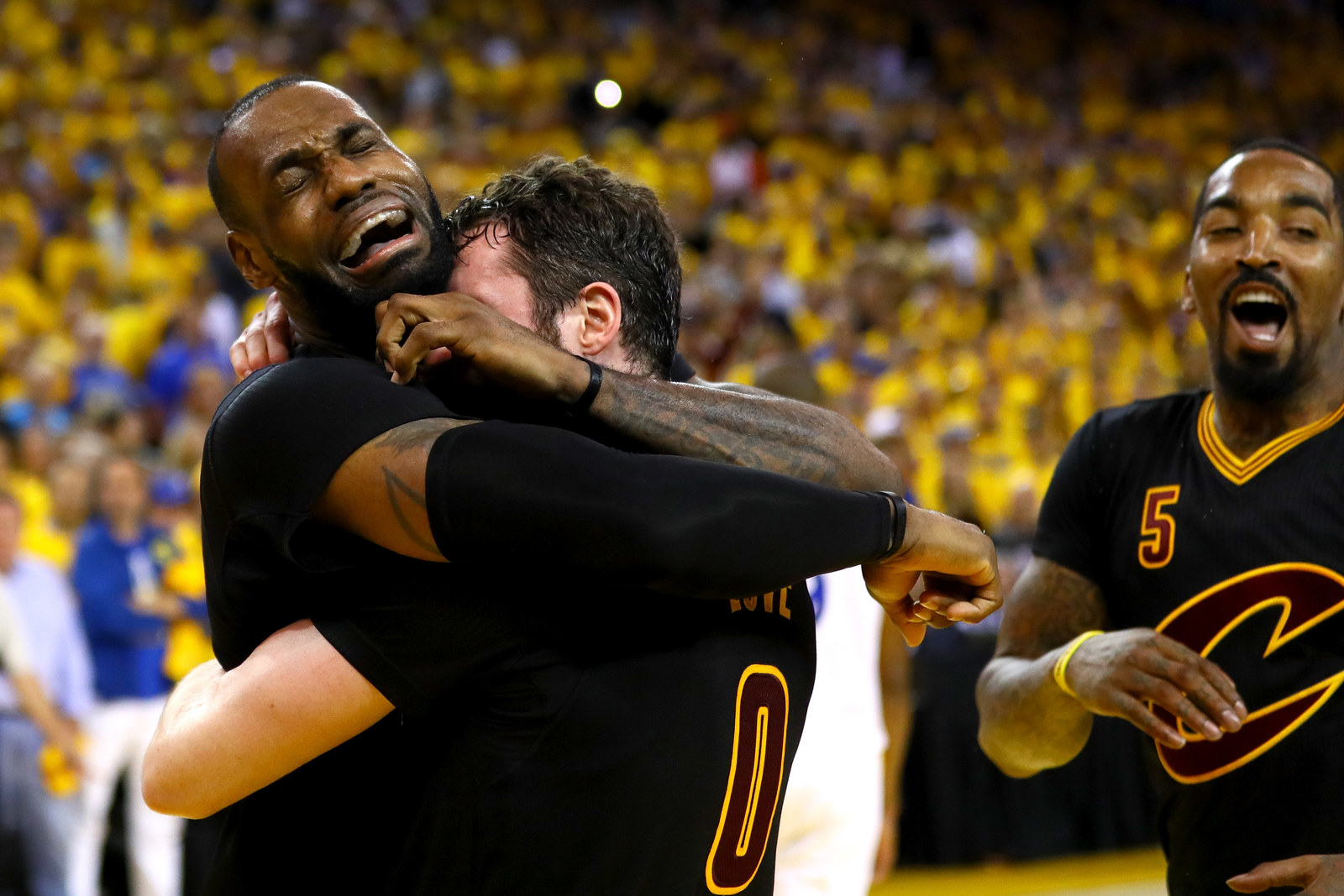 The Cavaliers went 57-25 during the 2015-2016 regular season after coming off a 2015 Finals loss to the Warriors. Head coach David Blatt was fired mid-season after a year and a half at the helm and Tyronn Lue took over as head coach.
The Cavs steamrolled through the Detroit Pistons and the Atlanta Hawks in the first two rounds of the playoffs. It took them six games to beat the Toronto Raptors to become the Eastern Conference Champions and head to the Finals for the second year in a row.
The Warriors, who had set the regular-season record with 73 wins, blew out the Cavs easily in the first two games of the series in Oakland. The Cavaliers managed to win Game 3 in their own blowout in Cleveland, but the Warriors managed to take Game 4 on the road. With their backs against the wall and facing a second consecutive Finals loss to the Warriors, the Cavs pulled off wins in Games 5 & 6 to push the series to a Game 7 in Oakland.
Game 7 was the first true nailbiter in the series, with 20 lead changes. There were 12 possessions in the last few minutes where the game was tied at 89 points each.
LeBron James scored 27 points with 11 rebounds and 11 assists. Kyrie Irving, right behind him, finished the game with 26 points and 6 rebounds.
James was named NBA FInals MVP for the third time in his career.