Cleveland Cavaliers Apologize For Promotional Video Showing Man Throwing His Girlfriend Across A Room
The video shown at Wednesday's playoff game shows a Cavs fan throwing his girlfriend across a room for wearing a Bulls shirt.
Last night, Ethan Skolnick of Bleacher Report tweeted that the Cleveland Cavaliers had shown a promotional video of a Cavs fan throwing his girlfriend to the floor for wearing a Bulls shirt.
The video was shown to the 20,562 people in the stadium.
The video in question was found on Vimeo — ostensibly uploaded by the team — but was quickly pulled when it began circulating on Twitter.

However, nothing on the internet is truly gone forever, and basketball writer Steve McPherson uploaded a copy to YouTube. The video is in fact as shocking as reporters claimed last night.
In the video, a man wearing a Cavaliers "All In" (for the playoffs) shirt is dancing with his girlfriend, who is wearing an apron over a baggy red shirt.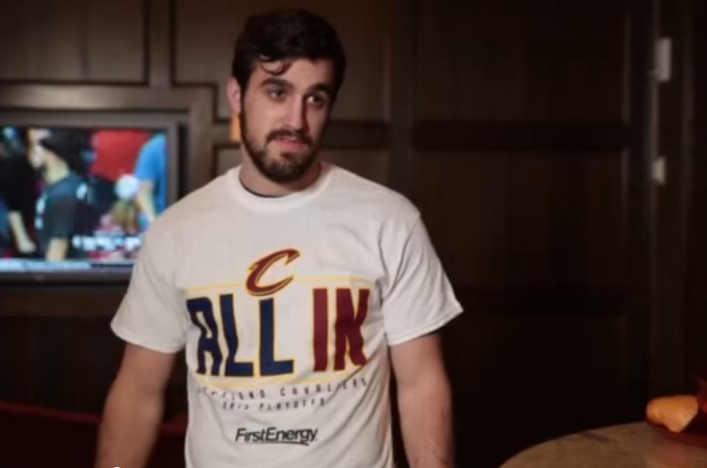 They are dancing to "(I've Had) The Time of My Life" à la the scene in Dirty Dancing. However, she turns around and reveals she's wearing a Chicago Bulls shirt.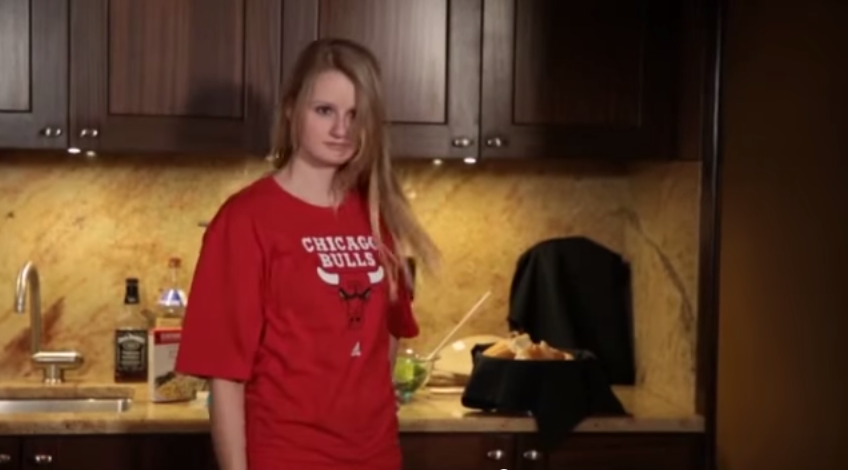 She's then thrown to the ground with a thud, and he exclaims, "Bulls fan? I didn't know you were a Bulls fan!" The woman is then shown grimacing on the floor behind a Cavs playoff slogan.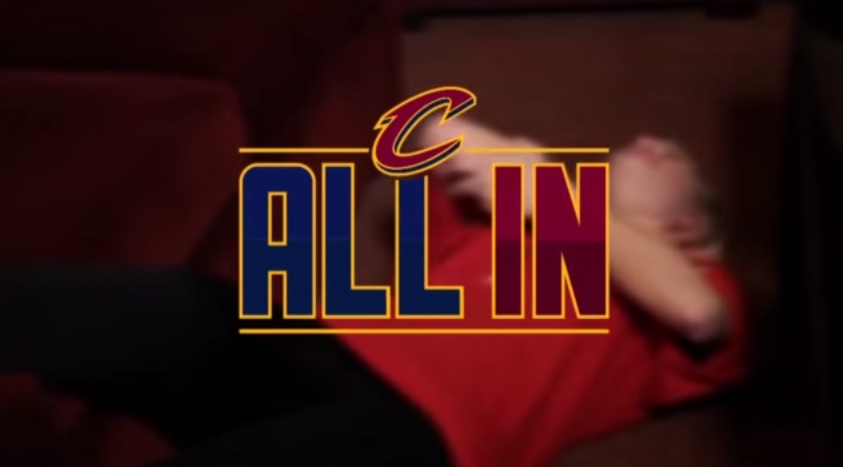 An announcer says "Don't make the same mistake she did," then the couple is shown on a couch. This time, she's sporting a Cavs shirt and an ice pack.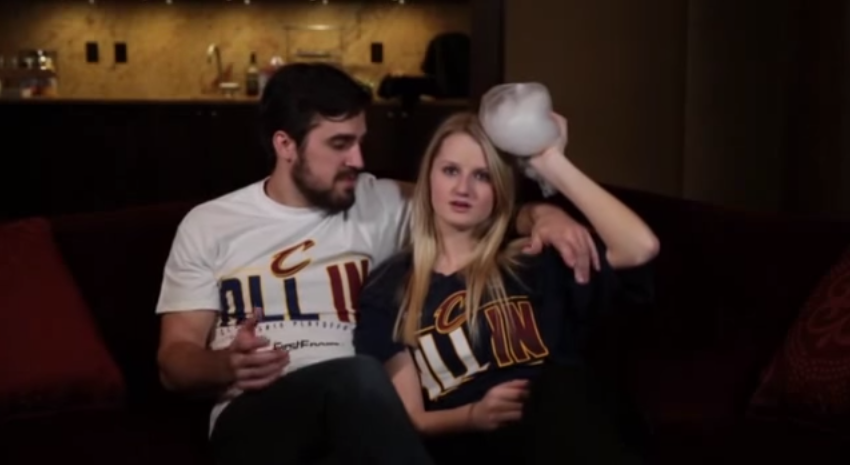 It appears to be a parody of an insurance commercial, but the Cavaliers show the man deliberately throwing his partner, where in the commercial the woman is dropped.
The video is tone-deaf at best, and seems to make light of domestic violence. You can watch the full clip below (WARNING: Some may find the simulated violence disturbing):
UltraViolet, a women's organization, later released a statement on the video:
The Cleveland Cavaliers should be ashamed of themselves. If the last year has taught us anything, it's that domestic violence is a very serious issue in America—three women die each and every day as a result of domestic abuse. With a national epidemic of violence against women, we simply cannot afford to have the NBA condone this kind of violence. The Cavaliers need to make this right. Whoever is responsible for this video should be fired immediately.
The Cavaliers issued an apology Thursday afternoon, saying "it was a mistake to include content that made light of domestic violence."