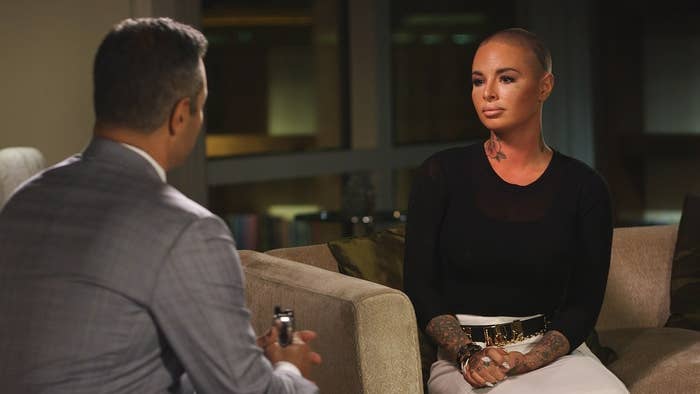 In a new interview airing on HBO's Real Sports With Bryant Gumbel, Christy Mack, an adult entertainment actress and model, describes in detail the night her ex-boyfriend, MMA fighter War Machine (born Jon Koppenhaver), allegedly viciously beat her and a male friend last year at her home in Las Vegas.
Details of the alleged assault were first made public 10 days after the Aug. 8, 2014, incident, when police in Clark County, Nevada, released documents containing a written statement given by Mack.
War Machine, who was arrested on Aug. 15 in California, is in jail awaiting trial for 32 criminal charges related to the alleged beating, including attempted murder with a deadly weapon, sexual assault, and kidnapping with a deadly weapon. In her interview with Gumbel, Mack says she fears that if War Machine ever gets out, "he will kill me."
Mack goes on to say that during her on-again, off-again relationship with War Machine, he regularly put her in a chokehold — a move common in his sport — and that she never fought back when he allegedly attacked her because she knew she could not defend herself.
On the night of Aug. 8, Mack was in bed with her friend, Corey Thomas, when War Machine entered her Las Vegas home — "he still had a key" — and beat Thomas before turning his attention to her. Before doing so, however, Mack had called 911 and put her cell phone on a nearby table. The recording of that call, in which Mack is heard screaming and wailing, is broadcast in the HBO Sports segment.
During the alleged attack, Mack says War Machine ruptured her liver by kicking her in the side, and she says he intended to rape her but could not maintain an erection.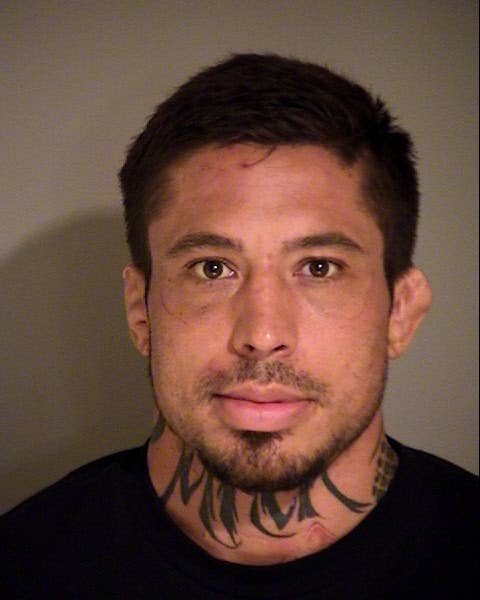 The Real Sports segment, which airs Tuesday at 10 p.m. ET, examines the prevalence of domestic violence in the world of MMA, with mentions of UFC and boxing.
Boxer Floyd Mayweather, whose recent fight against Manny Pacquiao was aired by HBO and Showtime, is mentioned in passing as an example of a prominent fighting figure with a storied history of domestic violence. In their research, HBO Sports determined that rates of domestic violence in MMA fighters (7.5/1,000, dating back to 2003) are twice as high as the average population (3.6/1,000 in American-born men ages 18 to 39) and 3.5 times as prevalent as in the NFL (2.1/1,000).
In a letter to HBO Sports, War Machine defended his actions that day in Las Vegas, claiming he was "ambushed" when he walked into Mack's home.
The Real Sports segment makes no apparent notice of War Machine's October 2014 suicide attempt in prison. In a note, obtained by TMZ, War Machine said he was hurt by the way Mack "cared for [Thomas] and protected him" during the alleged assault.
Near the end of her segment, Mack tearfully says that she hopes to once again be known as a "strong, beautiful woman," rather than "the girl who got her ass beat."