The Cleveland Cavaliers made a statement Monday night in Oakland with a 112-97 win over the Golden State Warriors, forcing Game 6 of the NBA Finals and sending the series back to Cleveland.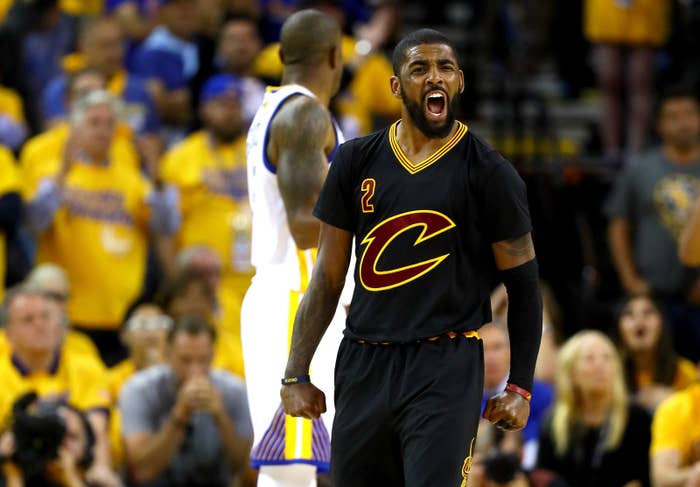 The Cavaliers broke open Game 5 in the third quarter after Warriors' big man Andrew Bogut went down with a gruesome knee injury.
LeBron James finished with 41 points, but Cavaliers point guard Kyrie Irving put on a show to close it out with 41 points as well.
It was the first time two players on the same team scored 40 points each in an NBA Finals game.
Early on, the Warriors appeared to be heating up, with Klay Thompson knocking down 6 three-pointers early in the game. They were without Draymond Green, who was suspended for a game by the NBA for a flagrant foul after hitting LeBron James in the balls in Game 4. Green watched from an Oakland A's game at Oakland Coliseum, which shares a parking lot with the Warriors' Oracle Arena.
The Finals will now head back to Cleveland for Game 6 on Thursday.