California Bans Use Of "Redskins" As Nickname For Public Schools
Four public high schools in California still use the moniker.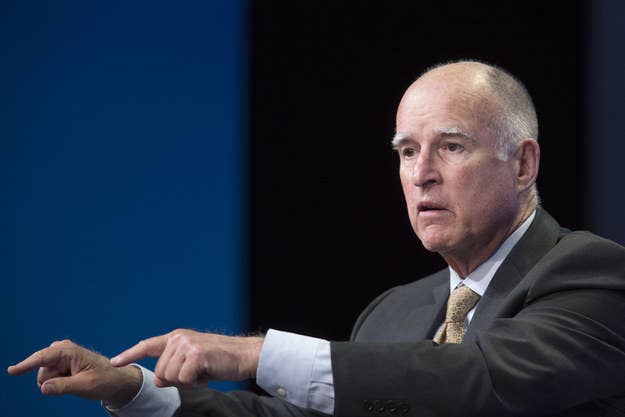 Public schools in California can no longer use "Redskins" as a team name or mascot, after Governor Jerry Brown signed a contested bill into law Sunday.
Four public high schools in California currently use the name and mascot, and will have until 2017 to find a replacement. Assemblymember Luis Alejo, who authored the bill that passed through the Assembly 60-10, with ten abstaining, said in a news release that California is now the first state to pass a law specifically banning the term "Redskins" as a "school or athletic team name, mascot, or nickname."
Oregon and Wisconsin have made moves as well to ban use of all Native American names and imagery by public schools. In Oregon, all the names will have to changed by 2017, per the State Board of Education. Wisconsin is debating a provision to allow individual schools to retain the name pending approval from local tribes.
The new California law specifies only schools using "Redskins" will have to change the name. A similar bill was presented to then-Governor Arnold Schwarzenegger in 2004, who vetoed it because he believed it would "[divert] focus from increasing student academic achievement."
To ease the financial burden on the four public schools that use the name – Gustine High School, Calaveras High School, Chowchilla Union High School, and Tulare High School – each can continue to use uniforms, school materials, and building fixtures that bear the "Redskins" mascot and name past January 1, 2017 until they must be replaced. But the first day of 2017 is the hard deadline for the schools to enact a new official mascot and nickname.
California lawmakers have been pushing to strip the use of "Redskins" in public schools since at least 2002, with four failed bills leading up to Sunday's signing by Governor Brown. Assemblymembers representing Gustine and Tulare High Schools voted no on the bill from its introduction to passing, and an Assemblymember representing Chowchilla and Calaveras abstained from voting.
The use of the name "Redskins" has become a prominent national discussion as the NFL team from Washington D.C. has dug in its heels about using the name despite growing opposition. Native American activists have long advocated against the name, which they have identified as a slur. Supporters of the name largely brush past the word's origins and meaning, and say their particular team uses it to "honor" the heritage of Native Americans.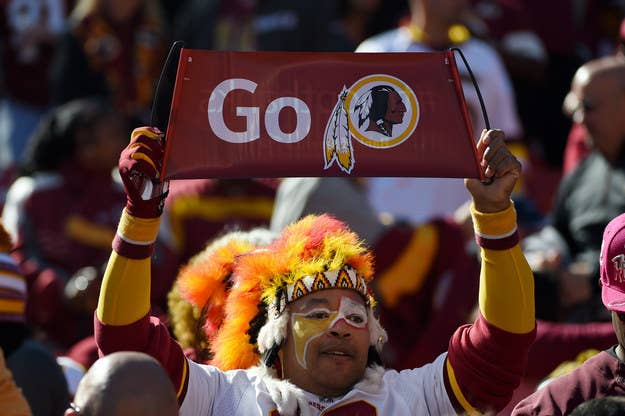 The responses — and claims of financial burden — by the four schools varied drastically. BuzzFeed News spoke with the Principals of Calaveras High School and Tulare Union High School in anticipation of the bill's signing.
Michelle Nunley, Principal at Tulare Union, told BuzzFeed News her high school sent representatives to speak to the Senate Education Committee in Sacramento to voice their opposition to the bill. The state senate heard that leaders at TUHS had been in touch with tribes near Tulare to "make sure no one was offended." The bill passed the state senate Education Committee 6-1, with two abstaining. Nunley said the school has hosted members of the Tule River tribe to help educate their school on how to use the name in a way that honors the heritage of Native Americans.
Tulare Union hasn't taken yet taken steps to ease the financial burden of a school-wide overhaul of the name and mascot, and Nunley told BuzzFeed News she expects the full cost of the overhaul will reach $750,000.
Three hours north, in San Andreas, Calaveras High School principal Mike Merrill says his school has been preparing for what he says was an inevitable change, and that the mascot and name was phased out from uniforms already.
"This is our fifth time through this, so there's no sense in creating hardship for our school. We're not a school that has the logo all over. We have been very strategic, not because we're not proud, but because we understand we don't need to have our logo all over to show our pride," he said. He estimates the only major expense for the school will be replacing the football scoreboard, which should run around $70,000.
Merrill said he was invited to challenge the legislation at the Senate Education Committee, but "this is not something our district has chosen to fight as a battle. You can fight legislation, but you're not gonna win, so we've decided to put our resources behind things we know we have a shot at and continue our winning tradition."
Calaveras High has worked with the local Miwok tribe, specifically tribal leader Gloria Grines, to be as tasteful as possible about using the name and mascot. When a new gym was built on campus, a headdress was painted on the floor, and Grines told administrators that feathers should never touch the floor. The floor was redone and a mural depicting a headdress was painted on a wall instead.
Merrill admits that there is bound to be tension and frustration on both sides as the Calaveras community grapples with change. Still, the school board has already asked him to form a committee to choose a new name.
Merrill says his handling of the impending name change has been informed by one large, national story.
The Washington Redskins have resisted changing the name, despite legal, societal, and even weak legislative pressure. Team owner Dan Snyder has vowed never to change the name, but the team name was ruled in violation of United States trademark law on the basis that it "disparages" a people group. The decision was appealed by the Redskins, but they lost that appeal, too, and have appealed it yet again to a higher circuit.
"Part of this is seeing what happened nationally as the Washington Redskins have been so inappropriate with how they handle things. It's made everything much more difficult for the rest of us, and we're not going to choose to go that route."