Beau Bennett Is The 15th NHL Player To Be Diagnosed With The Mumps
Players from five teams have come down with the disease.
On Tuesday, the Pittsburgh Penguins announced that forward Beau Bennett has officially been diagnosed with the mumps.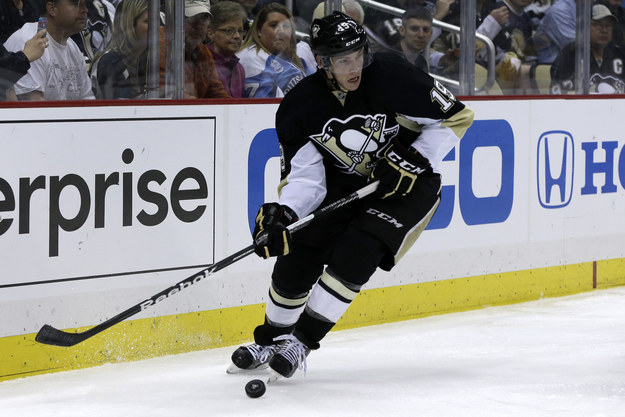 Bennett is now the 15th NHL player to be diagnosed with the disease this season. Earlier this week, Deadspin noted that he'd spent some time at a children's hospital. Bennett's teammate, Sidney Crosby, was diagnosed with the mumps last week.
The disease has hit multiple players on the Rangers, Ducks, Wild, and Devils.
Mumps is transmitted through saliva, which makes hockey players — who work in close proximity to each other and often make physical contact while playing — particularly susceptible. An infected person can carry the disease for two weeks before exhibiting symptoms, but they are contagious during the entire time.
Players who have contracted the disease have been vaccinated (Sidney Crosby received a booster shot in February), but once the disease enters a community, the health of all members is compromised. This theory is known as "Herd Immunity," which the National Institute of Allergy and Infectious Diseases has illustrated as such:
Mumps is rarely dangerous beyond causing flu-like symptoms and extremely swollen glands, but the NHL outbreak raises questions about the often questionable relationship between sports and health.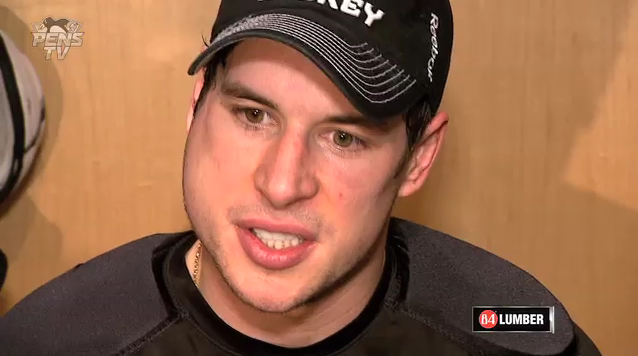 The NHL has yet to release a statement about plans to contain the mumps outbreak before it gets out of hand. BuzzFeed News has reached out.