According to the Miami Herald, who obtained court documents, Alex Rodriguez met with federal agents and prosecutors in January. There, he admitted that the allegations of his use of steroids were true.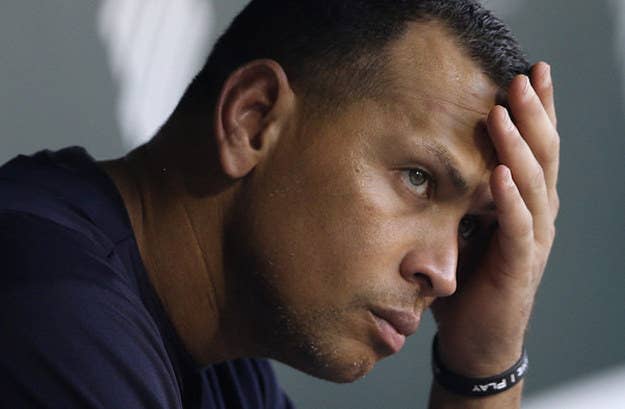 In the meeting, Rodriguez allegedly confessed to buying performance enhancing drugs (PEDs) from Biogenesis and paying $12,000 per month to Dr. Anthony Bosch, who Rodriguez has otherwise adamantly denied being advised or treated by.
The report also reveals that Rodriguez's cousin, Yuri Sucart, was in fact the middleman between Bosch and Rodriguez.
Federal prosecutors now claim that Alex Rodriguez paid Sucart nearly $1 million to remain silent about his cousin obtaining and using PEDs.
Rodriguez reportedly used a variety of methods to use the hormones provided to him by Bosch, including "testosterone cream, lozenges laced with testosterone (aka 'gummies')," and injections, which Rodriguez shot into his stomach.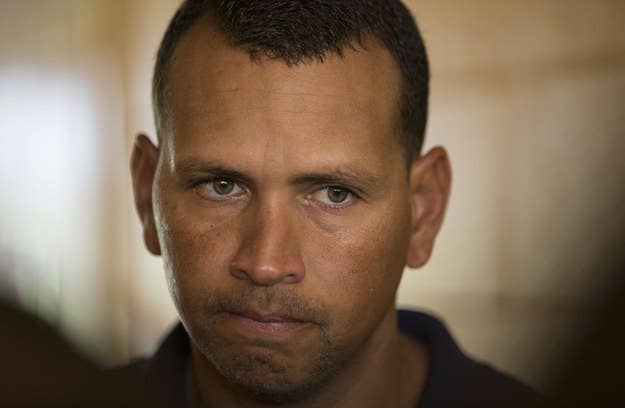 The Miami Herald says Rodriguez's testimony will "fortify the criminal steroid case against Bosch," and "implicate the 'middleman' — his cousin Sucart."
Rodriguez was allegedly still financially involved with Anthony Bosch after the Biogenesis story broke. The DEA report says he paid for Bosch's attorney, and purchased PEDs in cash for other players in an attempt to convince Bosch to keep his secret.
Rodriguez has repeatedly and publicly denied PED abuse. He has government immunity and is set to return to the Yankees in 2015, following a one-season suspension.