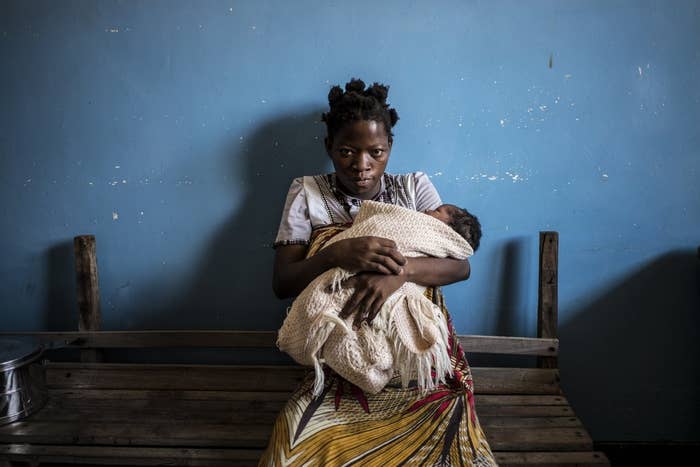 AIDS-related deaths in adolescents aged 15-19 have tripled worldwide since 2000, the United Nations' children's charity announced Friday, with the disease now the biggest cause of death for teenagers in Africa and the second most common killer for adolescents across the globe.
"Among HIV-affected populations, adolescents are the only group for which the mortality figures are not decreasing," UNICEF said in a statement Friday.
UNICEF believes teens in the current adolescent age group were part of the last wave of births 10 to 15 years ago before it became common practice to give anti-retroviral medication to pregnant women with AIDS to stop the disease from transmitting to the child.
"These children have survived into their teenage years, sometimes without knowing their HIV status," UNICEF said.
For adolescents who did not contract the disease at birth, though, there are 26 new HIV infections each hour for teens aged 15-19, according to UNICEF, with girls comprising 70% of those infected.
"We've collectively dropped the ball in the second decade of childhood," Craig McClure, head of UNICEF's global HIV/AIDS program said Friday at the Critical Thinking Forum in Johannesburg, according to the Associated Press.
UNICEF says half of those living with HIV in worldwide come from just six countries: South Africa, Nigeria, Kenya, India, Mozambique, and Tanzania.
But the global charity also says almost 1.3 million new HIV infections have been averted since 200, "largely due to advances in the prevention of mother-to-child transmission of HIV."
The anti-retroviral medicines given to pregnant women have also spurred a "60% reduction in AIDS-related deaths among children under 4 years of age since 2000," according to UNICEF. "These efforts to eliminate mother-to-child transmission will help to change the course of the epidemic for the next generation of adolescents," the charity said.
CORRECTION
The six countries listed contain the number of HIV cases worldwide. An earlier version of this post incorrectly said they contained the highest number of HIV cases in Africa alone.