Aaron Hernandez's Attorney Asks: Is That A Glock Or An iPad My Client Is Holding?
In their closing arguments Tuesday, the former New England Patriots star's defense lawyers leaned heavily on gaps in the prosecution's case. Hernandez is on trial for first-degree murder.
One of the significant pieces of evidence prosecutors introduced against former NFL star Aaron Hernandez, on trial for the death of Odin Lloyd, is surveillance footage from his home taken hours after the homicide. It shows something in Hernandez's hand: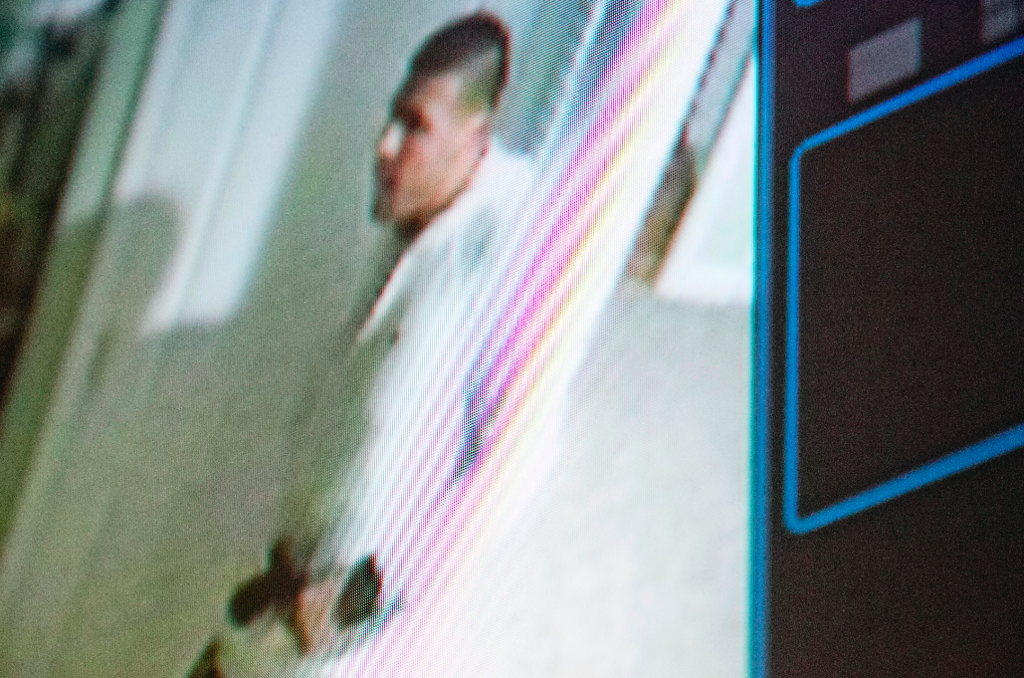 Prosecutors said it's a gun — possibly the gun used in the murder.
And it's defense attorney James Sultan's job to raise doubts about that theory among jurors. And in closing arguments on Tuesday, he essentially asked: How do you know it wasn't an iPad?
"You saw Hernandez carrying an item after the murder. Determine for yourself if it is an iPad or a gun," he said Tuesday during his 90-minute summation.
Sultan also told the jury about the concept of confirmation bias, calling it a "fancy phrase" for the common phenomenon of searching for evidence to support a preexisting theory.
After showing the video of Hernandez carrying the gunlike object out of his basement, Sultan showed another video of Hernandez emerging from the basement later that night.
In this second video, he was holding another bulky, black object. One appeared to look more like an iPad than a Glock. Hernandez's mother, Terri, who was sitting in the family row behind her son, nodded and whispered "iPad" when the video was shown.
In March, Glock employee Kyle Aspinwall testified that the black object appeared consistent with the appearance of a .45 Glock — the same type of weapon used on Odin Lloyd, according to shell casings left at the scene. The murder weapon was never found, and prosecutors continue to allege Hernandez's fiancée threw it out at Hernandez's request.
However, some of Aspinwall's testimony was struck from the record, according to the Associated Press. Jurors can consider his identification of the gun based on what appeared to be a back strap, but they could not consider his testimony about the possible trigger guard or front strap.
The jury is currently deliberating.
Hernandez can receive a guilty verdict for first- or second-degree murder, but the jury's verdict must be unanimous.