A Man Wearing An American Flag Jumped The White House Fence On Thanksgiving
He was reportedly detained immediately.
A man wearing an American flag as a cape was arrested after jumping the White House fence Thanksgiving afternoon, ABC reports.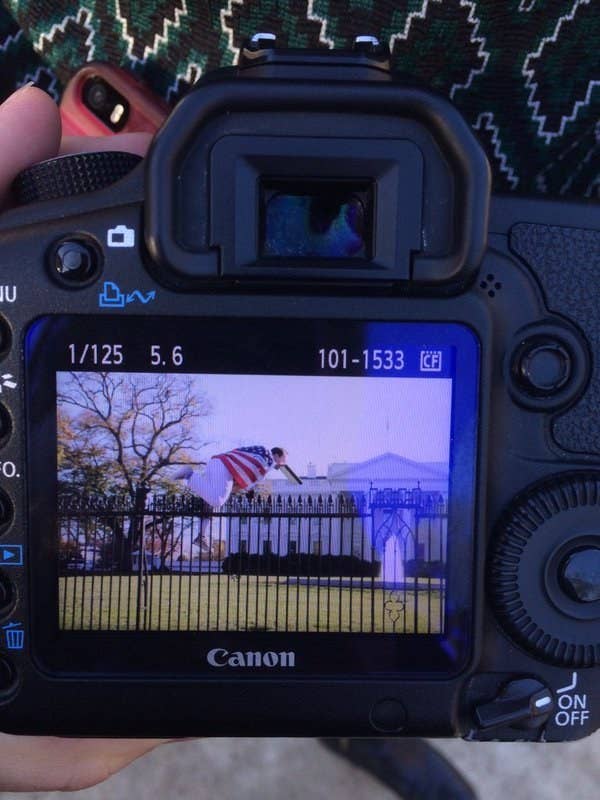 Bystander Vanessa Peña, who witnessed the incident, noted that the man whispered "alright let's do this" immediately before jumping the fence.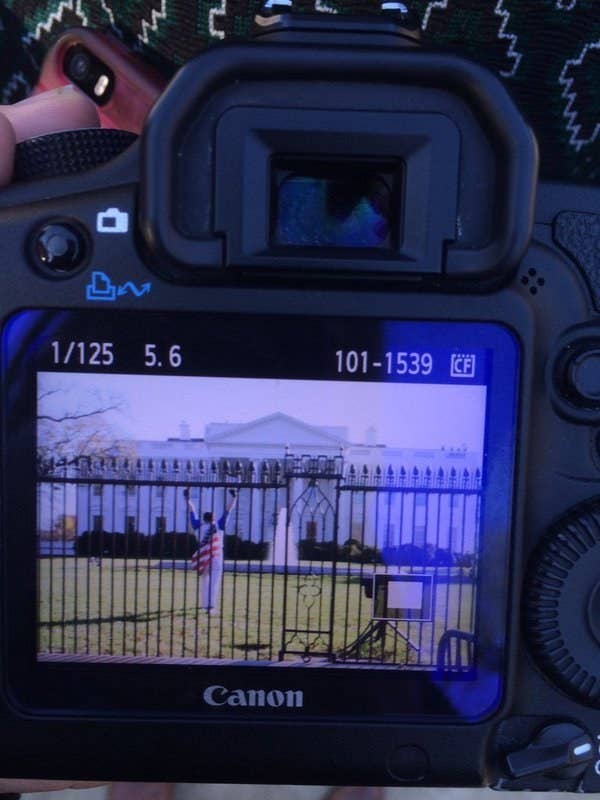 NBC Washington posted video of the man being detained post–fence jumping.
He was identified by the Secret Service as Joseph Caputo. NBC Washington noted that his car — which had the vanity plate CAPUTS — was towed from the scene.
Another witness said on Reddit that the man "just jumped over and kneeled in the middle of the lawn. Quite interesting."
The North Lawn of the White House was shut down immediately following his detainment, according to Fox 45 Baltimore.
The Washington, D.C., Metropolitan Police Department did not immediately respond to a request for comment.