Ray McDonald, Under Investigation For Sexual Assault, Released From 49ers
Forty-Niners GM Trent Baalke announced the termination of his contract on Wednesday.
San Francisco 49ers defensive end Ray McDonald is under investigation for a sexual assault allegation that reportedly took place on Dec. 15 at his home in San Jose, according to the San Jose Police Department.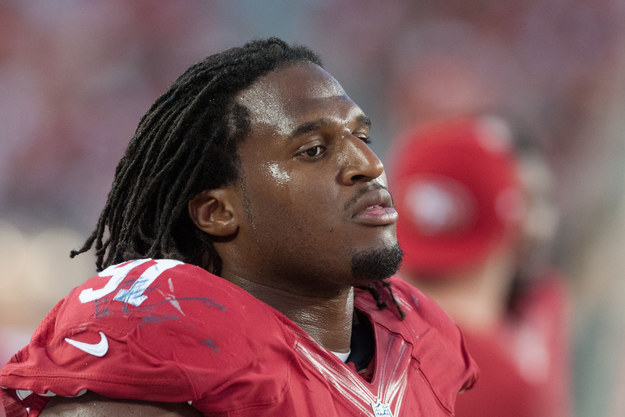 During a press conference, Niners GM Trent Baalke announced that the team had terminated McDonald's contract with the team.
SJPD public information officer Heather Randol told BuzzFeed News in an email:
On December ​16, 2014 at approximately 10:43 am, the San Jose Police Department received a call from a local area hospital regarding a possible sexual assault victim who was receiving treatment. Officers responded and made contact with the adult female victim. The victim alleged she was possibly sexually assaulted a day prior. The preliminary investigation revealed the alleged suspect was Ray McDonald.
A search warrant for McDonald's home was issued Tuesday night. No arrests have been made.
Last month, domestic violence charges against McDonald were dropped because his fianceé did not mention she felt she was in physical danger during the initial 911 call.
Damian Trujillo of NBC Bay Area reports the NFL will allow McDonald to play in this week's game.
BuzzFeed News has reached out to the 49ers for comment.